By Drs. Eva Maria E. Mennes.
The direction of Castle Wittenburg in Wassenaar, Mr. Ralf Meppelder and Mrs. Marjan Hoogeweegen advertise in the most elegant way: by promoting artists. They facilitate the organisation of EVA-Artproductions to make expositions on a regular basis. At the moment we find the paintings of architect/painter Max Boekholt exposed in the Oranje Nassau zaal, where are also held special concerts preceded by a dinner prepared by chef Jan Willem Rietveld.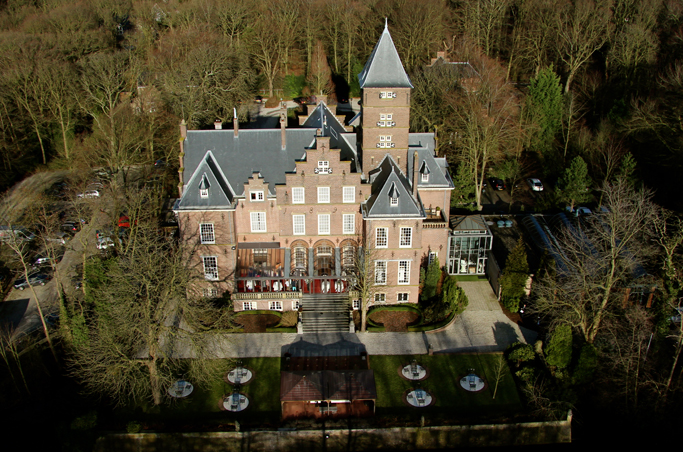 The Wittenburg Castle is a beautiful place to host a reception for a National Day or a marriage, celebrate a birthday in style or just have a delicious dinner. Jan Willem Rietfeld is an excellent Chef and the dynamic director Ralf Meppelder is eager to help you to realize your wishes. Just phone them at 070 5151570. The art presented now is very reasonably priced and a pleasant way to decorate your home. The paintings give you space, light and energy.