By James K.J. Lee, Representative Taipei Representative Office in The Hague.
Climate change is a pressing global issue. It affects all countries and much debate and effort have gone into attempting to overcome the challenges it presents to the world. It does not recognize borders and makes no distinction in political color, size or status of countries. Despite not being a member of the United Nations Framework Convention on Climate Change (UNFCCC), Taiwan has nevertheless pro-actively and voluntarily participated in global efforts to reduce carbon dioxide emission and remains keen to join international efforts aimed at energy saving and carbon emission reduction.
President Ma Ying-jeou has explicitly declared "developing an environment characterized by low carbon emission and high reliance on green energy" one of the five pillars of Taiwan's national development. Becoming a spearhead of his policy, the government initiated a plan to build a "low carbon and sustainable homeland" which encourages the people of Taiwan to actively contribute to its realization.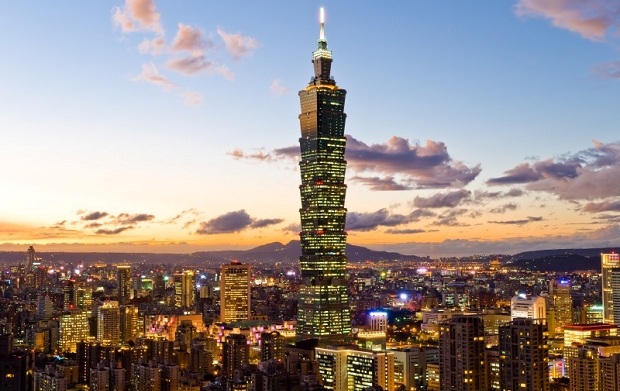 Additionally, Taiwan has come up with its own strategy to cope with the challenges brought forth by climate change with the aim of containing and adapting to it. This strategy has led to a master plan in 2009 for the reduction of carbon emission and the creation of a sound legal environment and green transportation infrastructure, as well as low-carbon energy systems, communities and industries.
In 2012 Taiwan also adopted national climate change adaptation guidelines covering eight major domains, including essential infrastructure, energy supply and health. The effort put into combatting the impact of climate change by Taiwan since 2009 has sorted effect. In June last year Taiwan inaugurated the world's largest carbon capture plant in Hualien, the first of its kind in Asia, which represents a significant step forward for Taiwan in carbon capture and reduction.
Taiwan also made significant progress in upgrading its solar and wind power capacity and is among the world's top 5 for installing solar water heaters. In 2012, Taiwan's economy recorded a growth of 1.32 % but carbon emission fell by 1.90%. Taiwan's success story could serve as an example for many countries how we could achieve an inverse relationship between economic growth and carbon emission.
Taiwan's unique position in the international political arena should not be a prohibitive obstacle to the inclusion of Taiwan in the UNFCCC. There are precedents which were created for Taiwan's meaningful participation in other international organizations and institutions. The latest such precedents include the official participation of Taiwan in the World Health Assembly since 2009  as well as the invitation in September 2013 from the President of the Council to attend the 38th Session of the Assembly of the International Civil Aviation Organization.
It is clear that the desire and capability is present for Taiwan to become a valuable partner in the struggle against climate change. Taiwan's efforts have been recognized and appraised by many UNFCCC-members and its inclusion in the UNFCCC would be beneficial and instrumental to its cause.