Chargée d'Affaires a.i. Florence Ratsimba flanked by fellow diplomats.
By Urs Unkauf.
In rememberance of the independence from France in 1960, Madagascar celebrates the 26thof June as the National Day. This day is a celebrating day for the entire Malagasy population. On this occasion, Mrs. Florence Isabelle Rafaramalala ép Ratsimba, Chargée d'Affaires a.i. of the Embassy of the Republic of Madagascar invited the diplomatic corps and friends of Madagascar to a reception at the Embassy and Residence in Falkensee near Berlin.
In her speech, Chargée d'Affaires a.i. Ratsimba declared: "The progress under way to learn and implement democracy following the state of the arts can be translated into deep commitments to deliver. As a reminder, to be elected means to honor a social contract, accountability is the key word." Madagascar has a unique nature which is aimed to be provided and secured. Although, the fourth biggest island of the world has various potentials for economic growth, such as in the sectors of energy, agriculture, mining and digitalization.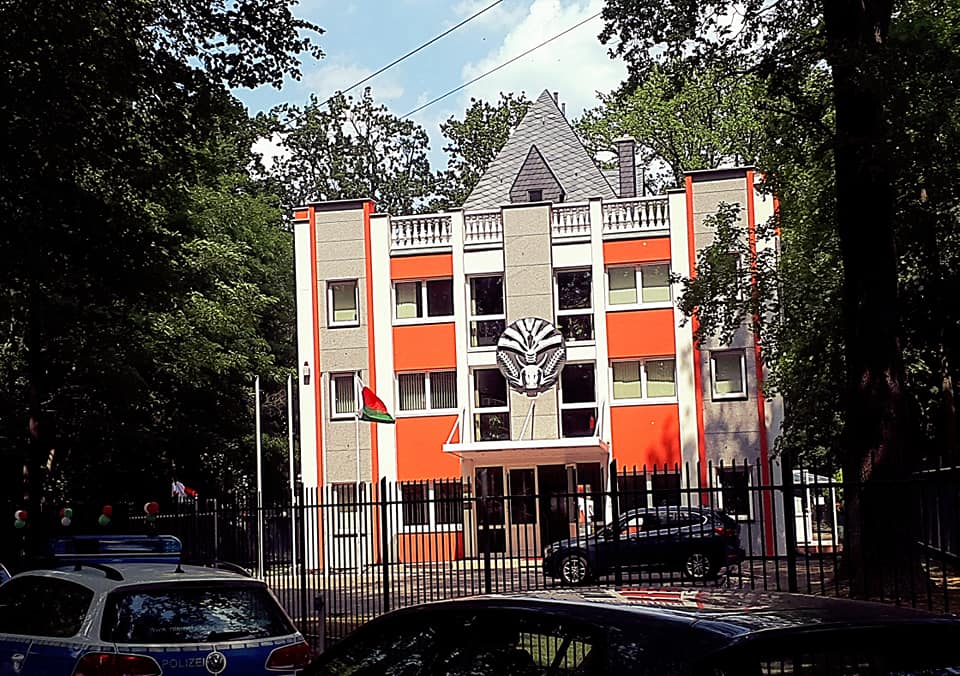 With regard to the efforts of the new government, Mrs. Ratsimba explained that "the strong political will of implementation for better governance, to observe financial orthodoxy, to spare means at state level for better deliveries of social and administrative services, to meet the population's high expectations, to work more efficiently at a decentralized level, to raise funds allocated to Communes and community level authorities, and to ease investments, those are new".
The event was attended by many ambassadors, among them H.E. Jean-Marc Mpay (Republic of Cameroon and dean of the African ambassadors in Germany), H.E. Nor-Eddine Aouam (Democratic People's Republic of Algeria), H.E. Ruth Masodzi Chikwira (Republic of Zimbabwe), H.E. Youngor Telewoda (Republic of Liberia), H.E. Yahia Mohammed Al-Shaibi (Republic of Yemen), H.E. Mamadou Kamara Dekamo (Republic of the Congo), H.E. Boubacar Boureima (Republic of Niger), H.E. Dr. Abdallah Possi (United Republic of Tanzania), H.E. Retselisitoe Calvin Masenyetse (Kingdom of Lesotho), H.E. Dr. Marcel R. Tibaleka (Republic of Uganda) and the Chargé d'Affaires a.i. Abdul Jabar Ariyaee (Islamic Republic of Afghanistan).
The Embassies of the Republic of Chad and the Republic of Cabo Verde also sent representatives and the honorary consuls of Madagascar from different federal states in Germany came in honour of Madagascar's national day.
——————————-
Photography by the Embassy of Madagascar.