H.E. Mr. Andrea Perugini and the Sicilian famous chef, Sr. Franco Giulio.
By John Dunkelgrün.
As most of you know, the Crowne Plaza Promenade hotel regularly highlights the cuisines of different countries by flying in their best chefs and having its kitchen serve the national specialties for a whole week.
This initiative of the Promenade's General manager, Mr. Patrick Aarsman and Diplomat Magazine's Publisher, Dr. Mayelinne De Lara, has become very popular.
On Thursday 21 November there was a remarkable evening in this episode in the culinary series. To mark the Fourth Annual Week of Italian Gastronomy, an event that takes place simultaneously in over 100 countries, the the Italian Embassy had flown in not just a famous chef, Sr. Franco Giulio, but also four specialists from his 'Equipe'.
The Ambassador, H.E. Mr. Andrea Perugini hosted a bevy of colleagues to let them sample Italian food way beyond what the most Italian restaurants can offer.
Mr. Perugini opened the event by explaining that the theme of this Fourth Week of Italian Gastronomy was 'Food Education and Culture'. Food today needs to be thought of in terms of a healthy and sustainable lifestyle.
He stressed that in this endeavour, Italy is worldwide in the forefront. Italy's agriculture produces one of the lowest chemical residues in the world, about one third of the EU average and only about one tenth of the residues produced in developing nations.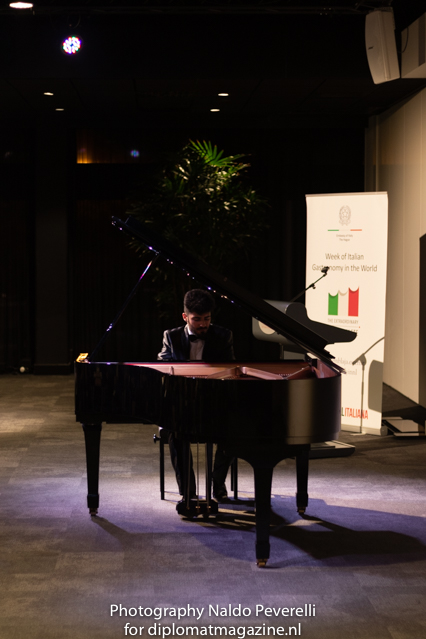 His speech was followed with a recital by the 19 year old piano prodigy, Sr. Daklen Difato.
Your correspondent is not a professional music critic by a long shot, but it appeared to him that Sr. Difato's undoubted fireworks were more suitable to the power of the Schumann and Prokofief sonatas than to the tender works by Chopin with which he chose to start his recital.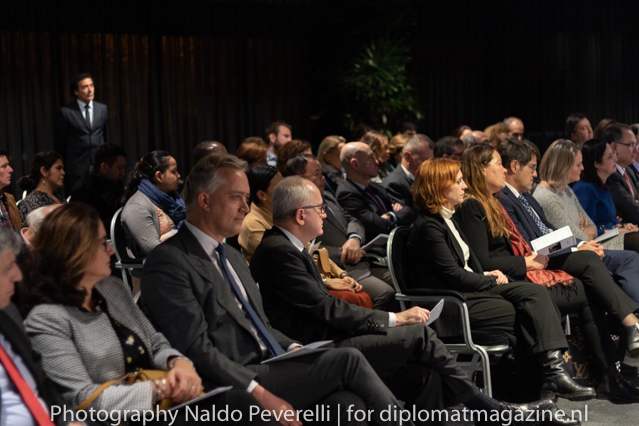 And then came the food, which was as surprising as it was delicious. First of all, there was no pasta (unless you count the playful spikes of toasted capellini or barbini on balls of mashed potato).
Secondly the individual creations were served four at a time, prettily arranged on a square plate surrounded by Japanese like round bowls of risotto and couscous. Chef Giulio made magic with his shrimps and swordfish and the pastry chef outdid himself, putting the goal of a healthier lifestyle into question.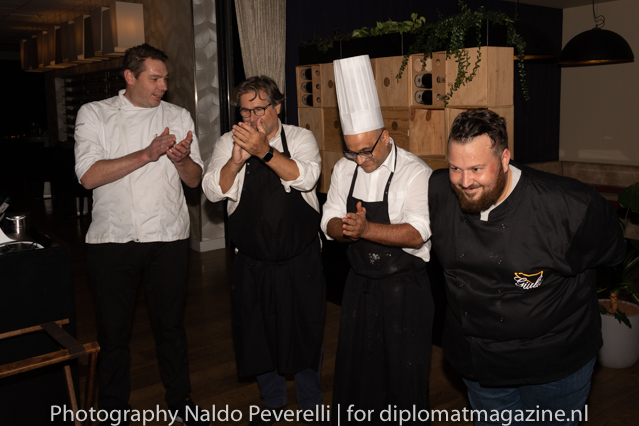 If this dinner could be criticised at all, it would be that it was more of a served buffet of individual specialties than a well balanced meal.
But with such a recommendable spread in the context of a 'tasting' that is a small thing. It was an extraordinary experience.