Diplomatic Card Co specialises in advance services for Diplomats such as Tax-Free Fuel service (Multi-brand card) and VAT service. The company's main goal is to make the diplomat's stay in the Netherlands as comfortable and as hassle-free as possible by reducing the administrative paperwork to a minimum. That's why the company is constantly improving its existing services and developing new ones. This new high-tech VAT platform is its latest add-on. For Diplomatic Magazine a reason to have a chat with Manolis Arvanitis, General Manager at Diplomatic Card Co.
Fully compliant
"Diplomatic Card Co is acknowledged by the Dutch Ministry of Finance as a certified service provider for VAT services to diplomats," starts Arvanitis the conversation. "We are a long-lasting service provider delivering user-friendly VAT services and always aim to go the extra mile for our customers. Especially in the past year has been intense in order to improve our service standards. The knowledge that we have gained with our intensive communications with the Dutch Tax authorities has enabled us to build a new high-tech VAT platform. This new VAT platform is fully compliant with the rules and regulations set by the Ministry of Finance and the Dutch Tax Office as of 1st of March 2020."
Simple, fast and safe
One of the benefits of the new high-tech platform is the simplicity of submitting invoices/tickets. "Diplomats only have to scan their receipts and send them by email for verification and processing.
Additionally, purchases can be bundled automatically on a quarterly basis per retailer. Also, it is no longer obligatory for Diplomats to provide a hard copy of bank/credit card statements to support each transaction. This new platform enables the Dutch Tax office to validate transactions on a daily basis, instead of waiting until the end of the month. And that shortens the validation time for the diplomat, resulting in a swift refund following their approval. Less paperwork and a faster turnaround are two criteria that are valued a lot," says Arvanitis.
Besides being user-friendly, the platform also offers a high level of security. "We wanted security to be built in, for both the diplomat and the retailer. We designed the system in such a way that it is impossible for non-beneficiaries to use,' continuous Arvanitis. "The high level of security is reassuring, and it guarantees recognition of the diplomat's privilege."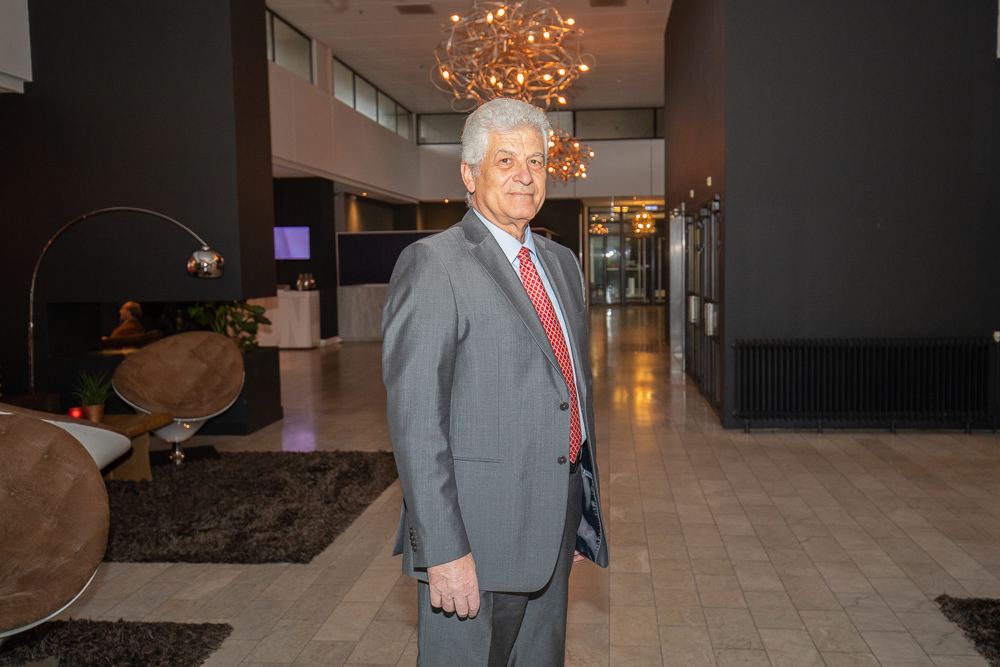 Trust
"As you can see, user-friendliness, safety, and fast refund are the main focal points in our services. We make use of the latest technology to put these into practice. We also attach great importance to dialogue and personal contact with our clients and other stakeholders. We try to involve them as much as possible to develop the best services fit for diplomats".
"I would like to thank all our customers for their trust in our company even though the last year we have faced some unforeseen delays caused by external reasons that affected our organisation internally. With this new high-tech platform, we believe this is now a thing of the past,"