The Argentinian Embassy in the Netherlands could not skip the tenth edition of the Malbec World Day and will be celebrating it from 14 to 21 November at various wine specialty stores, shops and liquor stores in the Netherlands. The national pride of Argentina will be te center ofthe attention.
Malbec World Day is celebrated in memory of the day in 1853 when statesman, writer and President Domingo Faustino Sarmiento officially made it his mission to transform Argentina's wine industry. He gave Michel Aimé Pouget, a French agronomist and soil expert, the task of bringing over new vines and creating the first Quinta Agronómica Mendoza (School of Agronomy), a space for education and research. Amongst his selection was Malbec, a grape of untold promise.
With the help of Italian and French immigrants, the wine industry grew exponentially and with it, Malbec, which quickly adapted to the various different terroirs, and developed with far better results than in its region of origin. If you ask wine lovers where the malbec wine comes from, they will say: "Argentina!" Hardly anyone knows that the grape originally comes from the south of France. Thus, over time and with a lot of hard work, it emerged as the flagship grape of Argentina.
After decades of hard work, determination and agricultural and viticultural know-how, Malbec has achieved worldwide recognition.
Argentina is now the main producer of Malbec in the world. With 109,686 hectares, Malbec represents 38.6% of the total red varieties and 22.4% of the country's total cultivated area in 2020. It is the variety that has grown the most in area: by 171 percent since the year 2000!
Argentine producers are continuing to surprise the world by reinventing Malbec, cultivating it in the most extreme conditions of altitude and latitude. Malbec is Argentine and, at the same time, universal: it continues to transcend borders with force.
Celebratory events are held in more than 70 cities in 54 countries to mark the Malbec World Day.
So celebrate Argentina wine industry from 14 to 21 November and open a tasty Argentinian malbec!
Contact the Embassy of Argentina in The Hague to know more about participants wine shops during the week of 14 to 21 November. Interested in an extensive Masterclass online about Argentinian wines: send an email to Sección Económica y Comercial-Embajada Argentina comercial_epbaj@mrecic.gov.ar.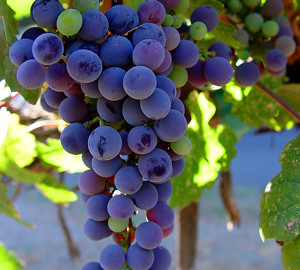 This celebration has the support of the Ministry of Foreign Affairs, International Trade and Worship and the Argentine Wine Corporation (COVIAR), and is part of the Argentina 2020 Strategic Wine Plan.
So celebrate with Argentina from 14 to 21 November and get a delicious Malbec from one of the following wine shops:
Winery Wooning
C'est Le Vin
Wine store Den Toom vof
Not Only Tinto
Robbers and van den Hoogen
Winery Ten Bilt
Wine Cellar
Listing Drinks wholesaler / Wijnhandel Dikkers
Wine & wonder
Henri Bloem Apeldoorn
Lords of Wine
Siersma Wine advice
Van Erp Roden
K's wine and food
Your Liquor Maaike
Your liquor store Stiekema
Your liquor store Dronten South
Your liquor store of Gils
Graaman liquor store
Parkzicht liquor store
Liquor store Pinotage
Liquor store Bas
Liquor store de Dijk
Mezze Delicacy
The Cheese Heroes
Jos Rijnaarts
Tamis Wines
Van Gelderen Wijn Helders' Beverage specialist