President of Comoros, Azali Assoumani, Brigitte Macron, Ambari Daroueche, and President Emmanuel Macron – Picture by Presidency of Comoros.
Tuesday, 18 May 2021, Paris, French Republic: President of the French Republic Emmanuel Macron hosted a 'Summit on the Financing of African Economies' at the Grand Palais Éphémère in Paris.
Thirty heads of state and government as well as leaders of international organisations partook at the summit.
Goal thereof is to create a partnership between the richer countries, and the ones in Africa as well as an investment climate vis-à-vis the private sector.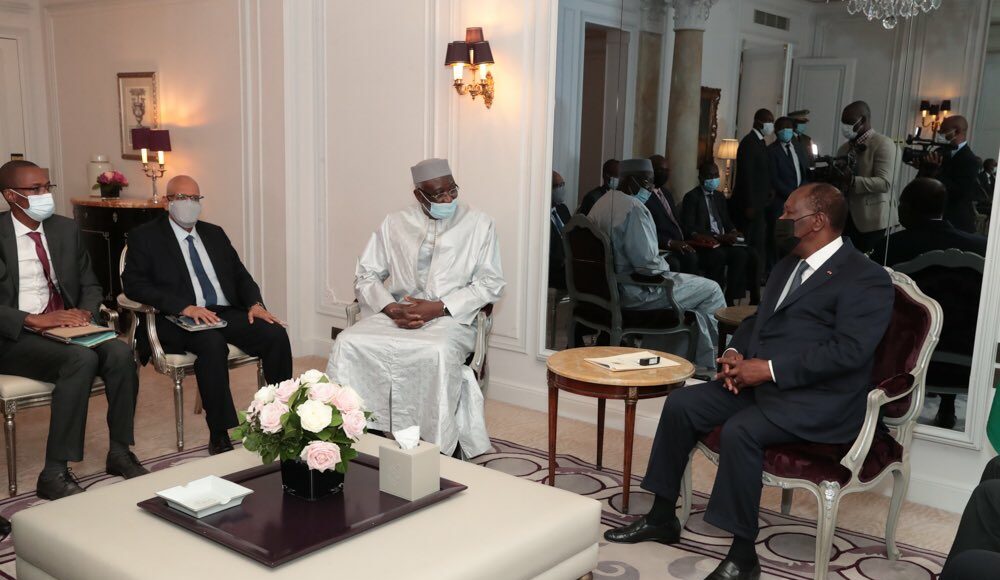 The participant countries, and those who signed the final declaration are: Algeria, Angola, Belgium, Benin, Burkina Faso, Cameroon, Canada, China, Comoros President Azali Assoumani, Congo President Denis Sassou-Nguesso, Democratic Republic of Congo President Félix Tshisekedi Tshilombo, Ivory Coast President Alassane Ouattara, Egypt, Ethiopia, France President Emmanuel Macron, Germany, Ghana, Italy, Japan, Kenya, Mali President Bah N'Daw, Mauritius, Mauritania, Morocco, Mozambique, The Netherlands, Niger President Mohamed Bazoum, Nigeria President Muhammadu Buhari, Portugal, Rwanda President Paul Kagame, Saudi Arabia, Senegal President Macky Sall, Spain, South Africa President Cyril Ramaphosa, Sudan, Tanzania, Chad, Togo President Faure Gnassingbé, Tunisia President Kais Saied, United Arab Emirates, United Kingdom, United States of America and Zambia. 
Beyond the countries, the Chairperson of the African Union, Félix Tshisekedi Tshilombo President of DR Congo; the Chairperson of the African Union Commission, Moussa Faki Mahamat; the President of the European Council Charles Michel; the President of the European Commission, Ursula von der Leyen.

The Managing Director of the IMF, Kristalina Georgieva as well as the Director-General of the WTO, Ngozi Okonjo-Iweala were likewise in attendance.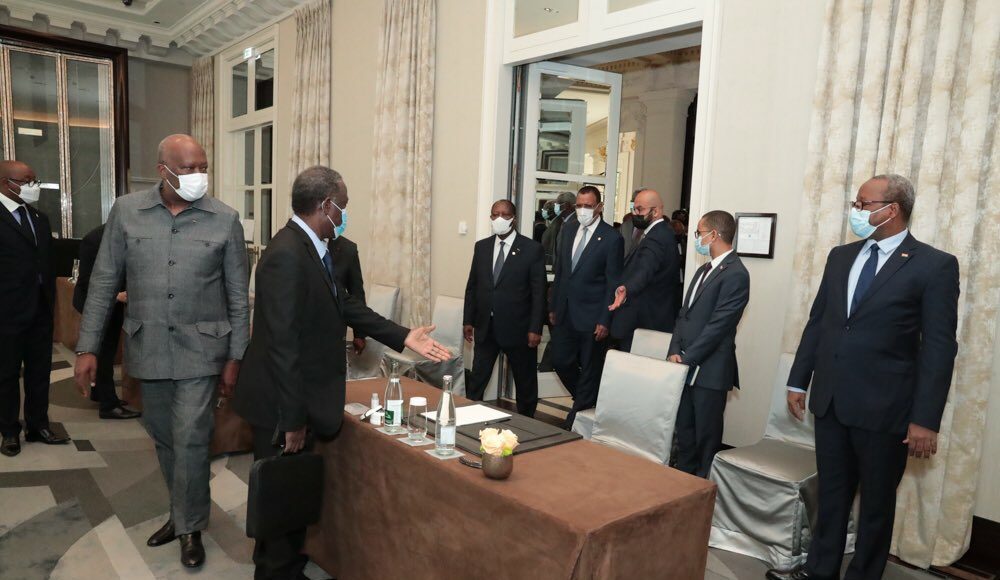 The Covid-19 pandemic has led to an unprecedented economic crisis worldwide, with disastrous social consequences. After 25 years of continuous growth, Africa is severely hit and has suffered a recession in 2020. The International Monetary Fund (IMF) estimates that additional financing of up to $285 billion would be needed during 2021- 25 for African countries to step up the spending response to the pandemic, with about half of it for African low-income countries. The middle-income countries also require special attention. Absent a collective action, the financing and objectives of the 2030 Agenda for Sustainable Development and the African Union's 2063 Agenda will be compromised. 

Most regions of the world are now launching massive post-pandemic recovery plans, using their huge monetary and fiscal instruments. But most African economies suffer the lack of adequate capacities and such instruments to do the same. We cannot afford leaving the African economies behind, was the summit's paramount message. 
For further information

French Presidency – Final declaration: 
https://www.elysee.fr/admin/upload/default/0001/10/8cafcd2d4c6fbc57cd41f96c99f7aede6bd351f1.pdf