The council will also be tasked to provide an incubating environment for artists by creating platforms, opportunities and facilitating access to technical tools and information, encouraging investment in the art sector, supporting the professionalisation of talents, supporting participation in local and international art fairs, as well as hosting international art events and exhibitions.

It will further cooperate with international bodies and institutions specialised in arts or art research to ensure the development of local arts.

His Excellency Sheikh Rashid bin Khalifa bin Hamad bin Isa Al Khalifa (b. 1952) is currently Undersecretary for Nationality, Passports and Residence Affairs at the Ministry of Interior of the Kingdom of Bahrain. He is married to Her Highness Sheikha Lulwa bint Khalifa bin Salman Al Khalifa, only daughter of the late Prince Khalifa bin Salman Al Khalifa, first prime minister of Bahrain. Together they are parents to six children, Sheikh Abdullah, Sheikh Khalifa, Sheikh Mohammed, Sheikha Noor (a fashion designer), Sheikha Hessa and Sheikha Aisha. As a government official he served likewise at the former Ministry of Culture in the capacity as Undersecretary for Tourism and Antiquities.

He is a grandson of Bahrain's Hakim (Ruler), Sheikh Sir Hamad bin Isa Al Khalifa (reigned 1932-1942).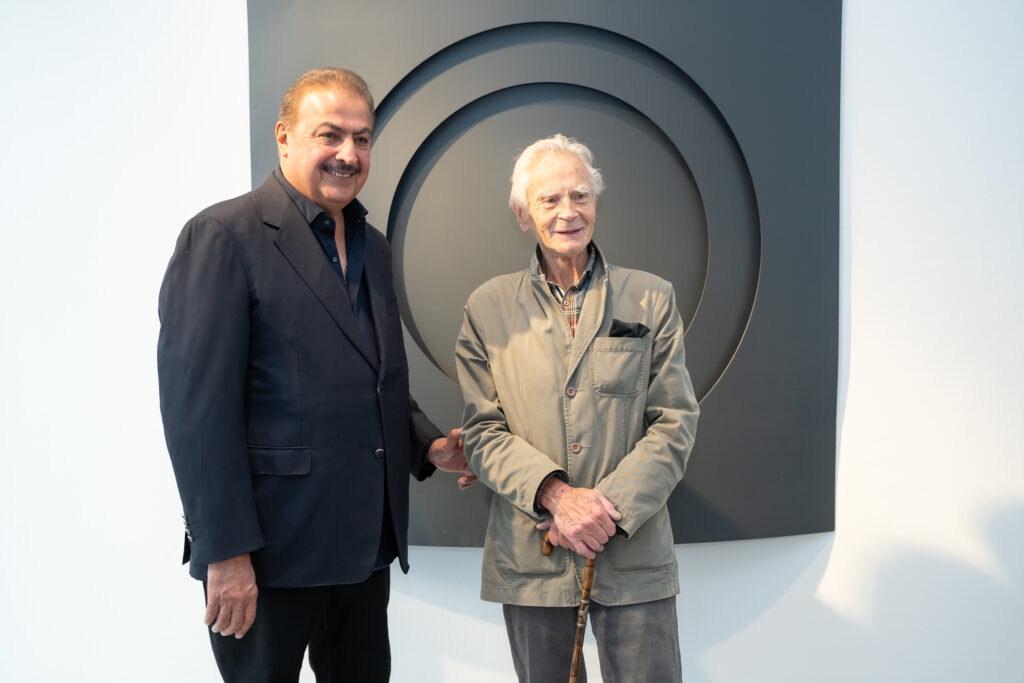 Sheikh Rashid serves as Honorary President for Bahrain Arts Society. He lives in Rifa'a just outside of Manama, Bahrain's capital city. He began experimenting with art at an early age in Bahrain, and moved to professional instruction in the south of England (University of Hastings).


For further information 
Rashid Al Khalifa artworks: https://www.rashidalkhalifa.com/artworks/
Rashid Al Khalifa on Google Arts and Culture: https://artsandculture.google.com/exhibit/penumbra-textured-shadow-coloured-light/twLiVL6nqk6WJQ