Tuesday, 17 January 2023, Brussels, European External Action Service (EEAS): In the framework of the anniversary of thirty years since the establishment of diplomatic ties between the European Union and the Central Asian republics, namely Kyrgyzstan, Kazakhstan, Tajikistan, Turkmenistan and Uzbekistan, the EU's Special Representative for Central Asia, Finnish diplomat Terhi Hakala co-hosted a reception with the heads of diplomatic mission of the aforemention countries.
EEAS Secretary General Stefano Sannino likewise attended the event, and addressed the gathered guests.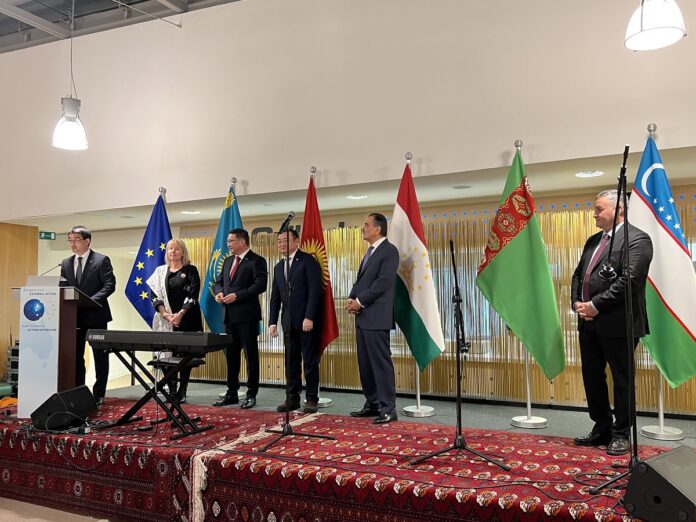 The event featured not merely culinary delicacies but also artistic performances as well as an exhibition of crafts hailing from the Central Asian countries.
For instance, unique Turkmen national costumes adorned with handmade embroideries, beautiful necklaces, bracelets, pendants, brooches and other silver jewelry made by skilled zergars, magnificent carpets made of wool and silk, as well as unique works of applied craftsmen are presented at an exhibition being held at the premises of the EEAS.
For further information
European External Action Service: https://www.eeas.europa.eu/search_en?fulltext=Terhi+Hakala
—-
Pictures courtesy of the Turkmen Mission to the EU