By Alexandra Paucescu
I have never met Jessica in real life. We became online friends during the pandemic and we followed each other's path on social media. Internet can sometimes bring special wonderful people into your life. She is certainly one of them. She is a beautiful young woman with such energy, that you immediately feel better when you see her. She inspires optimism through every breath and her smile is surely contagious. She is full of ideas and initiatives, like myself, and, also like me, she is the wife of a diplomat.
Jessica Cohaila, a gorgeous Peruvian brunette, was born in Tacna, a city known for its important role during the War of The Pacific (1879-1884), and studied law at The Pontifical Catholic University of Peru. It is there where she met her future husband and from where their whole 'diplomatic adventure' began.
She recalls those days: 'Our first posting started in 2015. We lived in Israel for 5 years and in about 5 months from now we are going to move for our second posting, to Bern, Switzerland. Israel will always hold a very special place in my heart and I think it will always be my home, because I've learned so much about life and marriage there. And of course, the cultural experience I had was just incredible'. Indeed, we all hold a special place in our hearts for our first postings, don't we?…
But for her, leaving her independent life behind and stopping a flourishing career was hard. 'I was used to have a job, but not just a job: I was independent in every aspect of it, since I was an associate at a law firm and had a lot of freedom. Going to a new place where not only the law system was different but also the language was one of the hardest things that I had to go through. But it is also one of the greatest ones because it gave me the opportunity to follow a dream I always had.
I love fashion and always did, so I got the opportunity to start a second career, as a fashion designer. I also discovered the Fashion Law, which is much more common in Europe but not in Peru. The Covid time, which was a very hard time for everyone, gave me a new opportunity, since I was not able to go back to work as a lawyer because of the quarantine. As soon as I came back home after Israel, I took the only available course in fashion law, while I was already enrolled in fashion school. I finally got the chance to embrace the idea of reinvention in every aspect of it. It really touches my heart when I read or hear this word: 'reinvention'.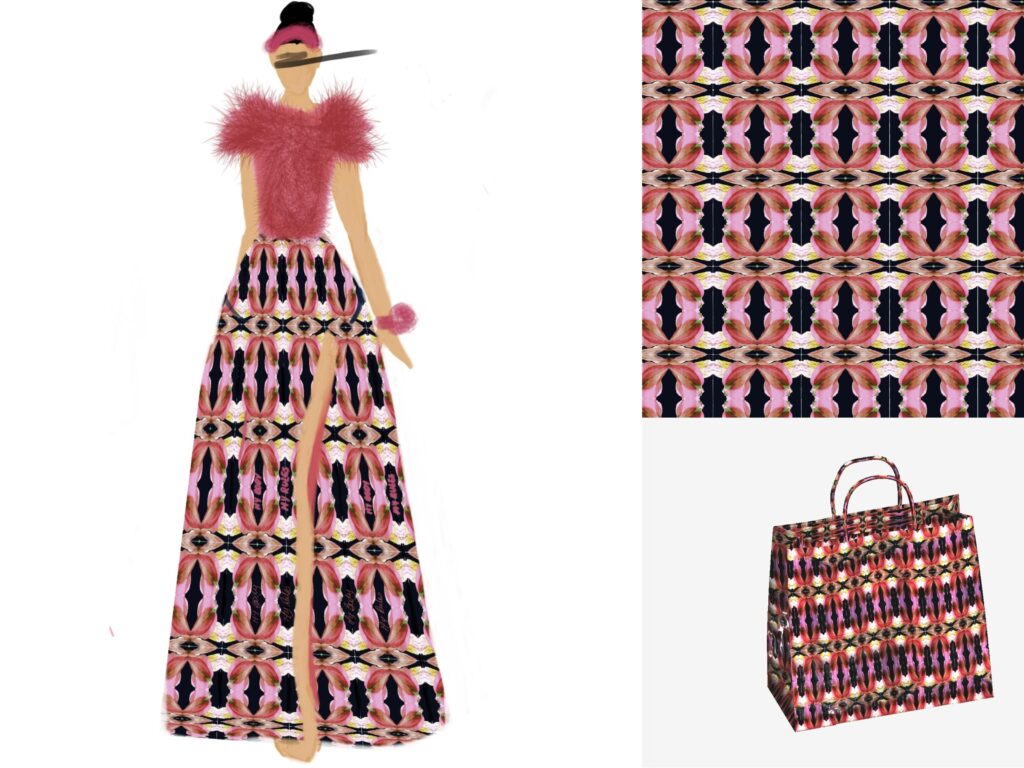 I can see she is passionate about the subject and, while I closely followed her on-line presence for the last couple of years, I could see her evolution, her hard work and determination to succeed.
She tells me: 'Fashion industry can be a very controversial topic sometimes. I think most people do not understand the process behind the scenes, the hard work and the difference you can make with it. I believe people just see the superficial side, like the models, the stereotypes, the climate contamination, which of course is real but it is also in our hands to change things like this. I see fashion as art and as a way to express ourselves. The message you can send not only through clothes but through magazines, fashion shows or exhibitions can really make a difference. Take Coco Chanel, for example… she did so many things for us, she really changed the way we dress today and also she was a woman entrepreneur in a very patriarchal era. Nowadays we have Alessandro Michele, who is the former creative director of Gucci, giving the opportunity to mix clothes with history and also making genderless clothes more common. I could go on like this for hours, talking about amazing people to whom we owe a lot of the stylistic freedom we have today. History and fashion sometimes go hand by hand'.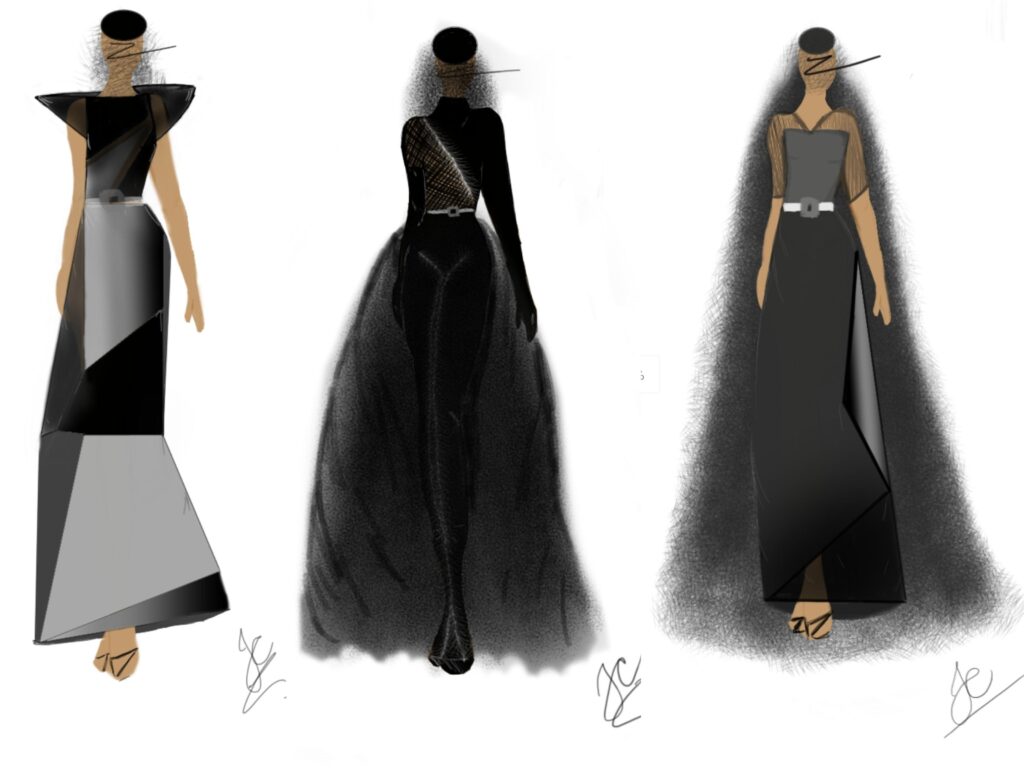 Today, clothes can make powerful statements and are often used as soft diplomacy tools. She must be an expert in it. She also creates original patterns and designs and she hopes that one day she will become a fashion editor and maybe even have her own fashion magazine.
'I love fashion and I firmly believe that through it we can have the chance to make a difference', she says. She also adds that people should find out more about our own work, dreams and activities. 'I think people should know more about our work 'behind the scenes', how we manage to reinvent ourselves, not only how we support our diplomat partners. So many things that people just don't see. And maybe letting people know a little bit more about what we do can help not only each other but other people that probably are going through similar experiences'.
That's how she is, always solar and willing to help others. 'Every work that I do, every mood board, every pattern is just to empower women (and also men, why not?)'. 'Empowering women through fashion 'is my life motto these days… so that they can be whoever they wish to be and not be afraid to do it. I strongly believe I can do it through fashion'.
About the author:
Alexandra Paucescu- Author of "Just a Diplomatic Spouse" Romanian, management graduate with a Master in business, cultural diplomacy and international relations studies.
She speaks Romanian, English, French, German and Italian, gives lectures on intercultural communication and is an active NGO volunteer.