By H.E. Ms. Claudia Pieterse, Ambassador of the Kingdom of the Netherlands to the Republic of Latvia
Last year, shortly after Russia's illegal and unprovoked invasion in Ukraine, Dutch Minister of Foreign Affairs Wopke Hoekstra travelled to Riga. Here he stood shoulder to shoulder with his Latvian colleague, Minister of Foreign Affairs Edgars Rinkēvičs. Strongly united in their support for Ukraine and in the protection of freedom and democracy. During this meeting, Minister Hoekstra underlined that "the Netherlands will always continue to support Latvia and the other Baltic countries". The Netherlands' role in the security of this region is an active and committed one, for years already. Next to that, it is pursuing joint opportunities in the area of renewable energy and sustainability, reflecting the significant climate ambitions of both countries. Building upon 800 years of bilateral relations.
Since Russia's war of aggression in Ukraine, the bond between Latvia and the Netherlands has grown even stronger. We stand together in condemning Russia's illegal and unprovoked invasion of Ukraine and are united in our unwavering support to Ukraine. We are joint in protecting the fundamental values of freedom and democracy, human rights and rule of law. Working together on this as partners in the EU, NATO, UN and other multilateral fora.
In the Baltic region, the Netherlands has taken on a committed and active role in security. The Dutch Navy is often exercising in the Baltic Sea. Our ships and sailors can frequently be seen in the port of Riga as the Netherlands is part of the Standing NATO Maritime group and the Standing NATO Mine Countermeasures Group. In addition, 350 Dutch soldiers are part of the NATO Enhanced Forward Presence in neighboring Lithuania. Last but certainly not least, fighter planes of the Dutch Airforce are regularly patrolling the airspace above the Baltic countries.
Many might not know this, but the connection between the Netherlands and Latvia has been strong for centuries. In both countries, you can find traces of this historic link. For instance, in the North of the Netherlands, you can visit the Veenkoloniaal museum where you can step back in time, into the city of Riga in the 17th century. You can view old trading contracts and admire Riga silver spoons and porcelain, once brought back as souvenirs. On my travels through Latvia on the other hand, I stumbled upon old Dutch silver coins in Latvian villages, wooden structures made by Dutch shipworkers in Latvian churches and Delftware in Latvian castles.
Dutch-Latvian trade history is now better known in the Netherlands, as it is featured in the popular TV-series (and book) "The Heir". It tells the story of Dutch trader Joan Münninghoff and his family, who ran a flourishing wood and wooden furniture company in Riga before WWII. Yet, even centuries before Münninghoff started his business, Dutch-Latvian trade relations existed, as part of the Hanseatic trading routes. We can proudly speak of more than 800 years of bilateral trade relations.
Today, the Netherlands is still one of the most important investors in Latvia. Dutch companies are active in a variety of sectors. From transportation to real estate, from woodworking to manufacturing and retail.
A promising new business opportunity that we, at the Dutch Embassy in Latvia, are currently pursuing is Wind Energy. Both the Netherlands and Latvia have big climate ambitions and now there is an increasing Latvian interest to explore Wind Energy possibilities, both onshore and offshore. Since the start of Russia's war of aggression in Ukraine, Latvia has been focusing on strengthening its energy independence. For a country that used to be largely dependent on Russian gas, this energy transition represents a challenge. The Netherlands, with its extensive expertise and experience in Wind Energy, can be a great partner in the development of onshore and offshore wind parks in Latvia.
Latvia aims to increase its wind capacity from currently approximately 70 MW to 800 MW by 2030. In addition, the country plans to open the "ELWIND" tender, a 1 GW cross-border offshore project in collaboration with Estonia.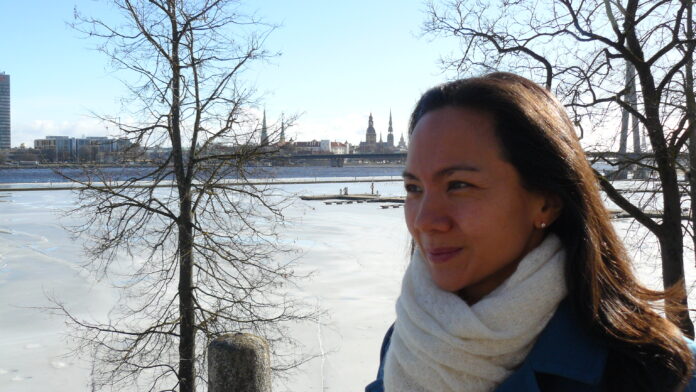 Last year, a delegation of Dutch Wind Energy companies visited Latvia, exploring opportunities and making key connections with local businesses. In return, a Latvian delegation visited the Netherlands, to see Dutch examples of Wind Energy for themselves. This year, we will follow up with another trade mission to Latvia in April, further advancing our cooperation on Wind Energy.
In line with our mutual climate ambitions, we work on activities in Sustainable and Smart mobility. Of course the Dutch are widely known for cycling, also in Latvia. To build on this, we connect Dutch companies to Latvian stakeholders. Last year, the embassy organized a study trip to the Netherlands for the Mayor of Riga and his mobility experts to learn more about Dutch best practices in cycling and mobility and to meet with Dutch companies active in this area. He gained real practical insights, even biking through Rotterdam himself and experiencing mobility solutions firsthand.
It is not strange that so many Dutch companies have found their way to Latvia. The familiarity with the Netherlands is striking in this part of Europe. The nearness of the sea with its wide sandy beaches and the long horizons with green farmland and forests. I can even ride my bike to work through the city of Riga, just like I would do through the city of The Hague. It is a true privilege for me to further build on the many centuries of rich relations between the Netherlands and Latvia.