By Roy Lie Atjam
The Republic of Kosovo celebrated its 15th year of Independence with a stellar concert by the Trio Don't Listen To Your Neighbours made up of Adhurim Grezda: bariton-vocalist, Dalvin Mamusha: violin, and Endrit Xerxa: guitar.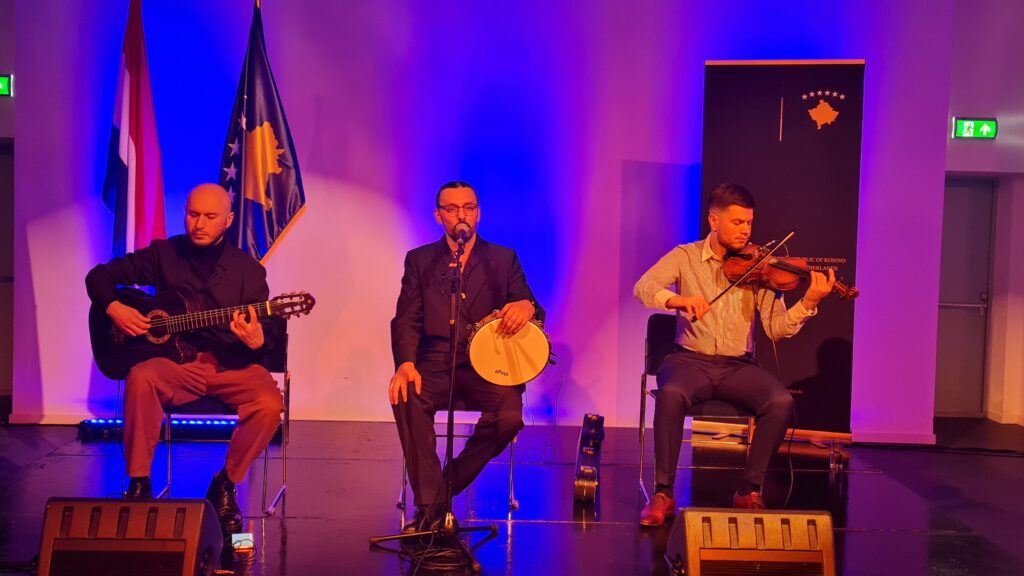 The repertoire consisted of soul-stirring traditional Kosovo-Albanian folk songs in a modern style with elements of jazz. Folk songs such as Vendi Im, My Homeland, Kori I fshatit tone, The stream of our village, to mention a few.
It has been a dazzling show, the trio captivated the attention of the audience consisting of friends and well-wishers of Kosovo, business relations and a large contingent of the diaspora.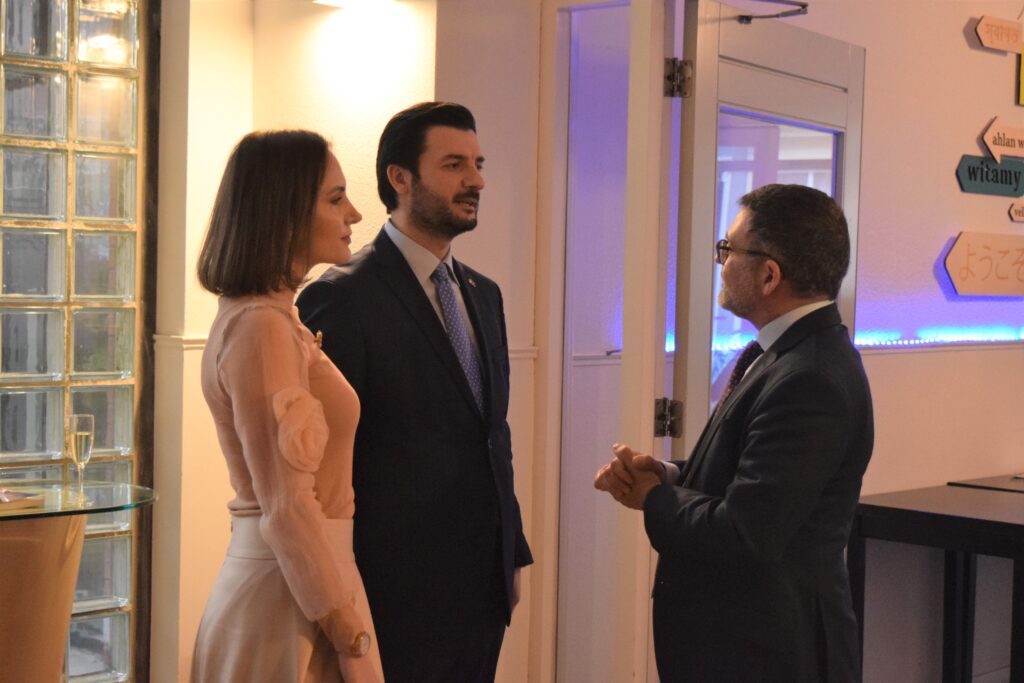 A good number of Ambassadors and diplomats attended the event, among them  Costa Rica, Malta, IOM, Colombia, Finland, Tunisia, Malaysia, Luxembourg, Albania, Saudi Arabia, Vietnam and Bangladesh.
After the concert, a reception followed with a selection of savoury Kosovo food: qebapa, burek, cheese, baklava and much more.
As for the music, Kosovo-Albania folk songs, yet very much international as guests seemingly identified beats and vibrations from southern Italy, Maghreb and Caribbean vibes and tunes. The drum and tambourine might have contributed to perceiving the rhythms.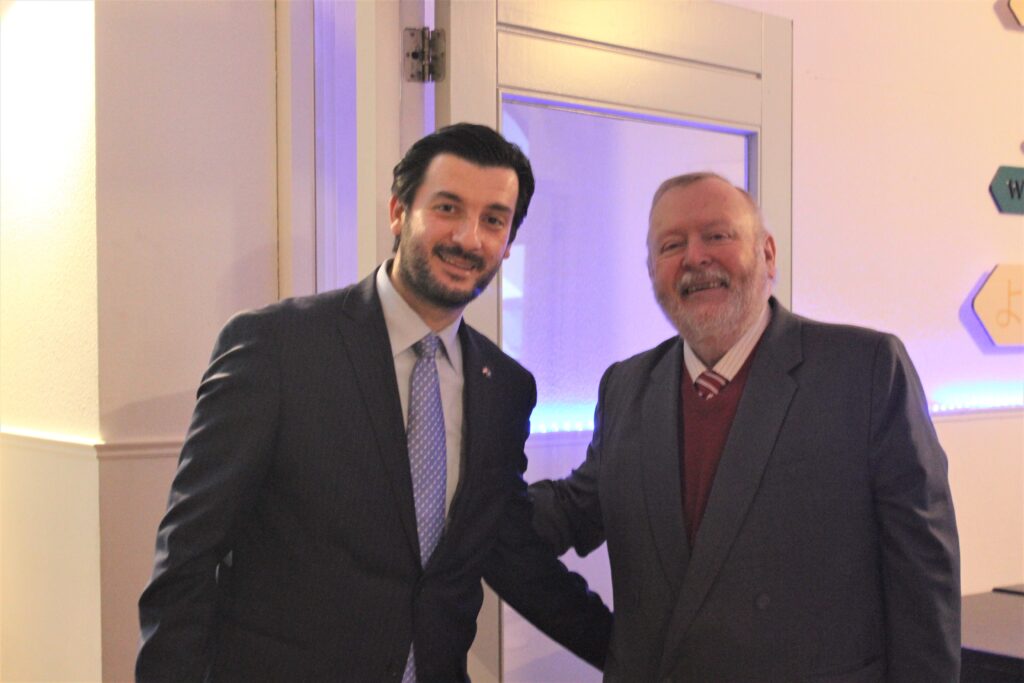 In his opening remarks H.E. Ambassador H.E. Mr. Dren Doli presented  the Dutch translation of the book ''Glimmer of Hope, Glimmer of Flame''-''Een sprankje hoop, een lont'' by Ag Apolloni(Kosovo) The book was translated in Dutch language by Jan Jansen.  Guests received a complimentary  copy of the book and had the opportunity to have their book signed by the author. Ambassador Dren Doli gave an abstract of the book. He stated, "Here is a book about hope and hopelessness, it is about our history. The book tells the story of two Kosovo mothers, Ms. Pashka and Ms. Ferdonije.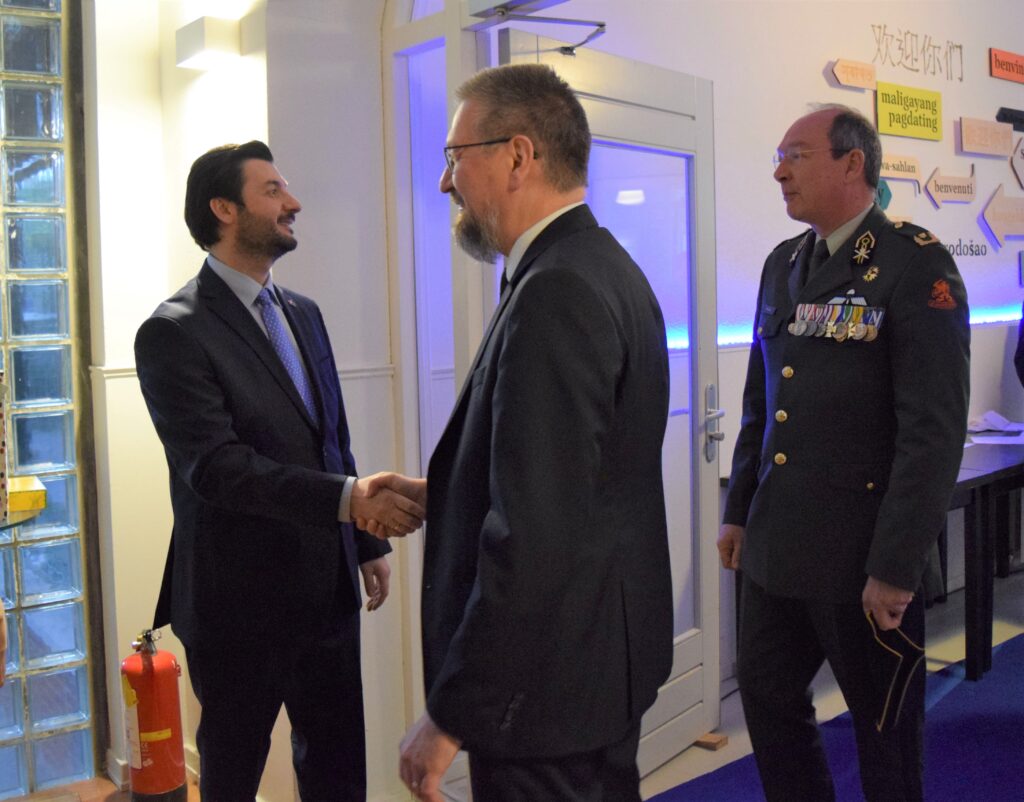 Pashka's two sons had been murdered by the Serbian forces during the Kosovo war in 1999. After the war when remains of Pashka's sons were found, Pashka lost all the hope. She decided to end her life. She could not live in a world that ignored her prayers to reunite with her sons.
But in Ferdonije's story there's a grim of hope, although she lost all of her four sons and her husband. They were taken from her during the war and she never saw them again. Years after, Ferdonije got the news that the remains of two of her sons were discovered in mass grave. They were 24 and 14 years old. To this day, she is hoping that her other 2 sons and her husband will return. She is waiting. "
"My family home is a few blocks from Ferdonije's." said Ambassador doli. "Each time I visit my parents in my hometown I pass by her house where she still lives, and it makes me think that could have been my own house, my destiny, my story. And it is."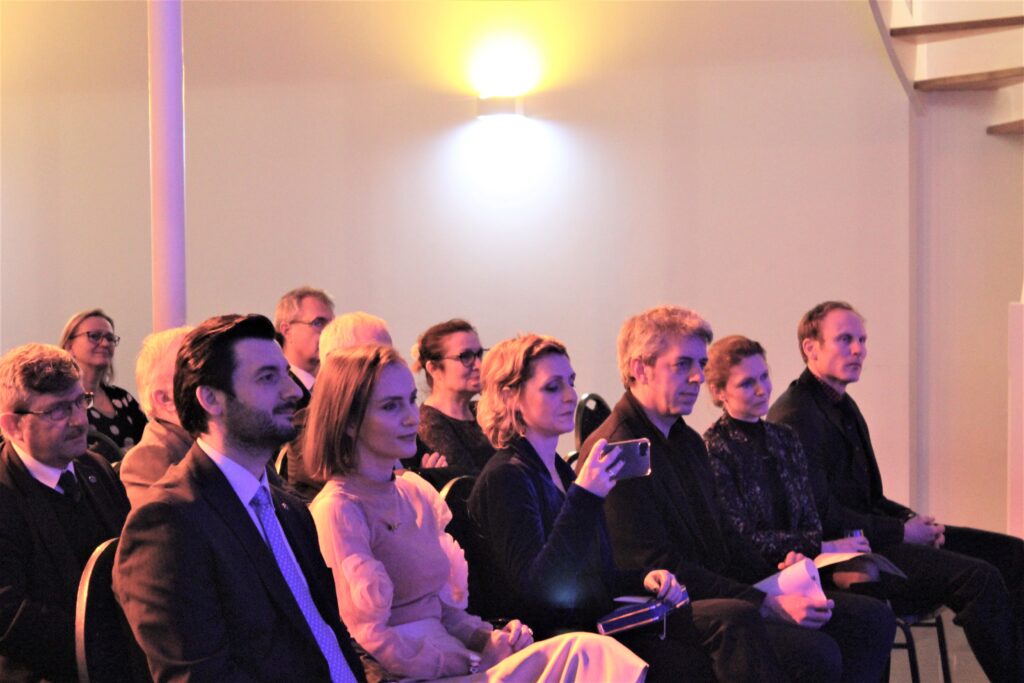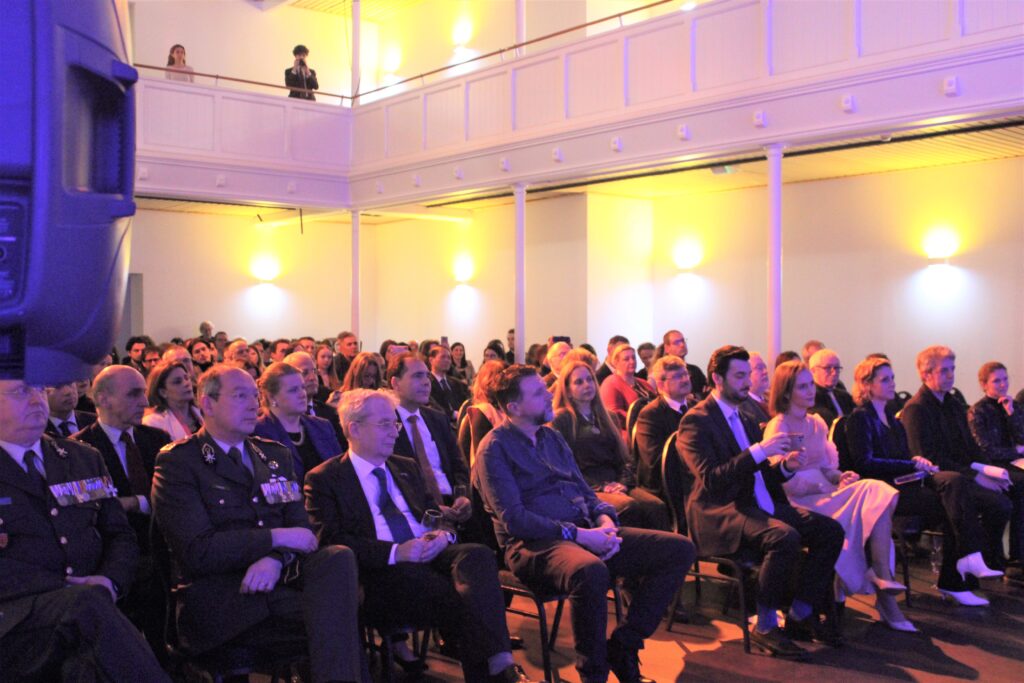 Ambassador Doli went on with his welcome remarks, "Today, as we celebrate the 15th Anniversary of our Independence, we cannot stop but think about our own stories, filled both with hopelessness and hope, and yet again, use them to look forward and build our future.
At the same time, in today's world, these truths, these personal stories that characterise our modern history, make us even more determined to protest, to oppose and to denounce this unjustified war in Ukraine.
My dear guests, since February 2008, Kosovo has built a strong and resilient democracy, with modern and robust legal system, a thriving economy that managed to surprise sceptics.
For example, in 2021, we reached a 10% economic growth, while in 2022, despite the inflation and war related market pressures we were able to achieve a 4 % growth. Today, Kosovo stands as a proud and independent nation, hopeful of brighter and better future for the next generation.
I would to use this day to thank our Dutch and international friends for their continuous support in the Netherlands and beyond. As the Ambassador of Kosovo to the Netherlands, I would like to reiterate that the Netherlands has been an important partner of Kosovo in all fronts for many decades now.
I will share with you few recent examples of these strong bonds. In 2022 Manifesta, a Dutch organization, hosted its 14 edition of one of the biggest contemporary art exhibitions in our capital Prishtina.
Dutch companies operating in the ICT and service Sector, including recycling, food industry and agriculture have become important players in our economy.
Finally, I, would also like to express my deepest gratitude and appreciation for our Diaspora living in the Netherlands. They have shown remarkable courage and determination and have become the bridge that links Kosovo and the Netherlands. You are an inspiration to us all at the Embassy, and I am honoured to serve as your Ambassador in the Netherlands."
17 February 2023 at the Concordia Theatre in The Hague was a memorable Kosovo cultural evening.
Guests left the event in high spirits!