(Uzbekistan, April 30). The country is living today at a crucial moment in its history with a National Referendum taking place at this moment to introduce a new Constitution that will change the future of Uzbeks' people if passed. Diplomat Magazine has been accredited as an international media and electoral observer, monitoring the referendum activities in Tashkent, Uzbekistan's capital.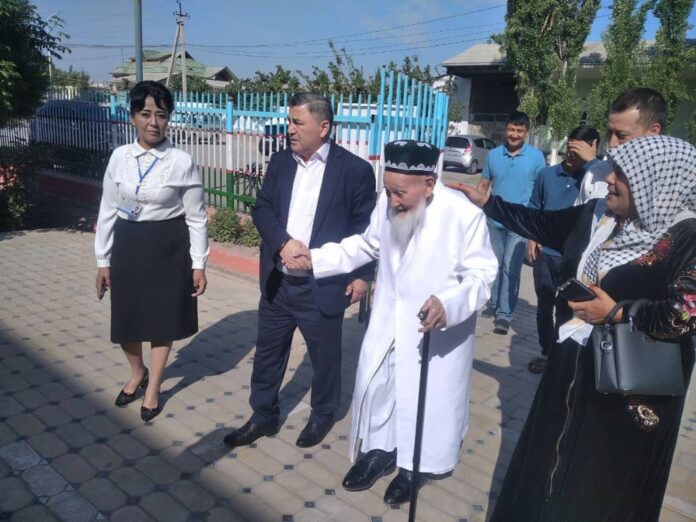 With the eventual approval of the Referendum, powers of the Oliy Majilis chambers will be strengthened and the parliamentary institution will be guaranteed in the new Constitution. Many powers now under presidential decision will be transferred to parliament, including amongst other issues, the selection of the Attorney General, the President of the House of Representatives, government fight against gambling and corruption, important changes in labor laws, incentives to the economy and business regulations like fair competition and intellectual property, children protection and specific gender equality terms.
Today people started voting as early as 8am. It is expected that by 3pm 95% of registered voters would have exercised their right to vote, including President Shavkat Mirziyoyev who already cast his vote in the company of his family.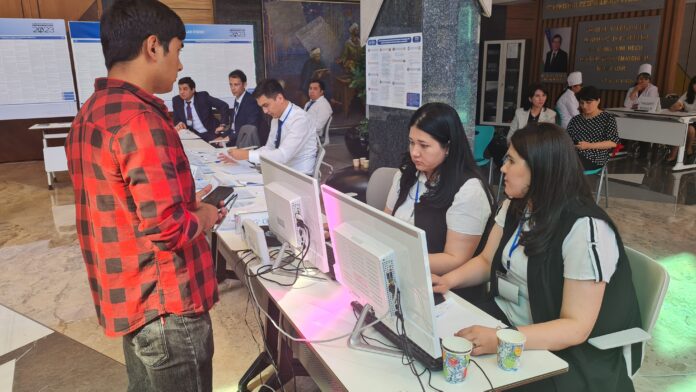 The referendum is supported by the United Nations for necessary changes in the constitution aimed at modernizing the functioning of the State, recalling that Uzbekistan's independence is a very young one, since 1992, which needs legal updates and a modernized  government. President "Mirzi", the Uzbek president's nickname, is still on top of popularity. 
"He enjoys a great popularity amongst Uzbeks citizens thanks to his useful reforms in government", said one interviewed voter. Mirzi is presently in his second mandate as President of the Republic of Uzbekistan, in contrast with former president Islam Karimov who was very cautious in introducing changes to guide his country from communism to current democracy.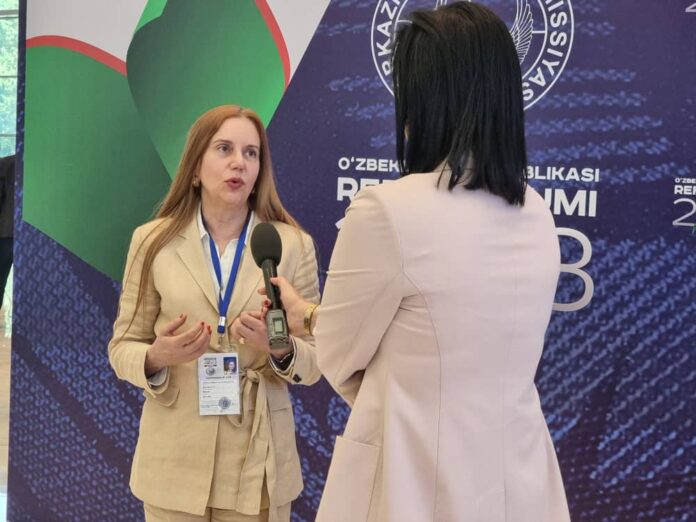 Diplomat Magazine has visited the Central Election Commission, interviewed politicians and stayed at one of the biggest voting stations to watch the referendum process that runs without any incidents. Ballots are in Uzbek, in Cyril alphabet, in Russian and braille.
Over 400 journalists are accredited as representatives of the international press, without any further movement restrictions to pursue our work in this capital. The United Nations brought its observers to report on the referendum.