By Eleni-Vasiliki Bampaliouta
Spanning thousands of miles and years, the ancient Silk Road brought together people of various civilizations, religions, nationalities and races across Asia, Europe and Africa. It opened up windows of friendly engagement among nations, and added a splendid chapter to the history of human progress.
As a key measure to advance opening up, the Belt and Road Initiative (BRI) grows from China but serves the world. Over the past decade, an open China has joined hands with more and more partners for a better world.
Boosting benefit sharing and inclusiveness through opening up.
The BRI welcomes all countries with open arms, following the Silk Road spirit of peace and cooperation, openness and inclusiveness, mutual learning and mutual benefit. The BRI is not ideologically driven, still less with values-related strings attached. It is not created for the sake of power confrontation or forming blocs. In contrast to those "small circles" or "exclusionary groups" pieced together by some countries, Belt and Road cooperation is a big family guided by the principle of extensive consultation and joint contribution for shared benefit. As of June this year, more than 150 countries and 30-plus international organizations have signed over 200 Belt and Road cooperation documents with China. Some international observers comment that no country in history has ever tried to roll out policies to build economic ties among so many countries across various continents.
Enhancing cooperation through opening up.
As a highly popular global public good and cooperation platform, the BRI promotes connectivity, facilitates the effort of relevant countries and regions to better integrate into global supply, industrial and value chains, and creates greater development opportunities. The initiative is a broad path along which China and other countries share opportunities for common development. Over the past decade, the BRI has galvanized nearly USD 1 trillion of investment, launched more than 3,000 cooperation projects, and created an array of national landmarks, livelihood projects and milestones of cooperation. The China-Laos Railway helps make land-locked Laos a land-linked country. The Mombasa-Nairobi Railway adds more than two percentage points to local economic growth. The China-Europe Railway Express has completed over 73,000 freight services. Indeed, the BRI has become a "belt of development" and a "road to happiness".
Addressing development problems through opening up.
As an open platform for cooperation, the BRI aims to build a fair, equitable and transparent system of international trade and investment rules, and make economic globalization more open, inclusive, balanced and beneficial to all. The effective operation of the Asian Infrastructure Investment Bank, the Belt and Road Special Lending Scheme, the Silk Road Fund, Silk Road theme bonds, and other new instruments will help ease the problem of inaccessible and expensive financing. New platforms for international development cooperation, including the Belt and Road Sustainable Cities Alliance and the BRI International Green Development Coalition, will create more development opportunities and brighter prospects for developing countries, and help narrow development gaps. According to data from the World Bank, Belt and Road cooperation is on course to help lift 7.6 million people from extreme poverty and 32 million from moderate poverty across the world by 2030.
As an ancient Chinese saying goes, "Ceaseless inflow of rivers makes the ocean deep." China will host the third Belt and Road Forum for International Cooperation this year. A more open China will further integrate itself into the world and deliver greater progress and prosperity for both China and the world at large.
This saying is not the only piece of wisdom that drives the BRI, but the Chinese emphasis on peace and harmony is an important feature as well. Through this openness and mutual respect, development works as a tool for peace.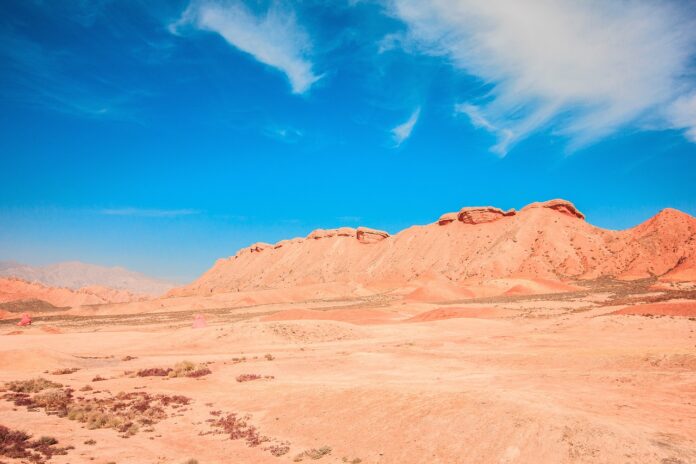 Peace brings win-win results.
The BRI aims to build more partnerships and make the pie bigger, and it opposes creating small clubs or seeking selfish interests. Over the past decade, synergy has been fostered between the BRI and the U.N. 2030 Agenda for Sustainable Development, the Eurasian Economic Union, the African Union's Agenda 2063, the Master Plan on ASEAN Connectivity, as well as other international and regional development strategies. In May this year, the China-Central Asia Summit was successfully held to further synergize the BRI with the development strategies of the five Central Asian countries. Greater economic integration and deeper cooperation will inject new vigor into global peace and stability.
Peace enables development.
Embodied in the BRI is the vision of open, integrated and mutually beneficial cooperation, which is demonstrated by numerous examples. The Smederevo Steel Plant in Serbia brims with renewed vigor; the Piraeus port in Greece is among the top ports in the Mediterranean in terms of throughput; cataract patients in Uzbekistan are provided with opportunities to regain their sight; and villagers living in arid areas in Senegal now have better access to safe drinking water. Such development dividends cannot be achieved without a peaceful and stable environment. And thus, the pursuit of peace and development has gained stronger public support.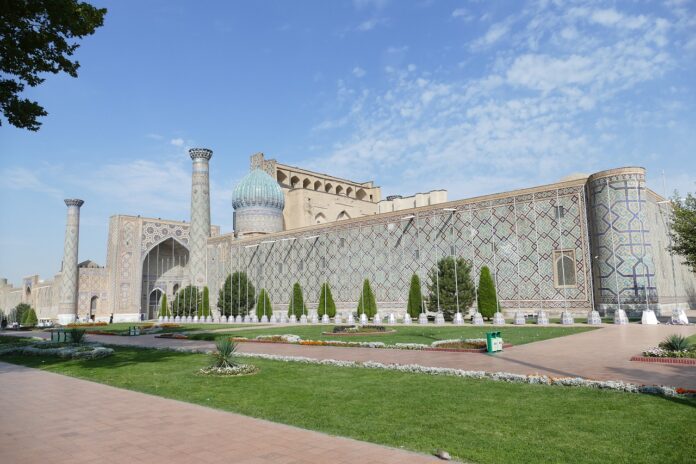 More than 2,100 years ago, Zhang Qian, a royal emissary of China's Han Dynasty, traveled westward and opened an overland route linking the East and the West. In the early 15th century, Zheng He, a famous navigator in the Ming Dynasty, made seven voyages to the Western Seas, a feat that is still remembered today. These pioneers won their place in history not as conquerors with warships, guns or swords. Rather, they are remembered as friendly emissaries leading camel caravans and sailing treasure-laden ships. Thousands of years on, China continues to follow the path of peaceful development, strive to build the Belt and Road into a road of peace, and march hand-in-hand with other countries toward security and development for all.
This strategy of cooperation, openness, and peace is conducive to an environment of innovation and forward-thinking strategy, another key aspect of the BRI.
This is a road that brings together resources of innovation.
In the past decade, Belt and Road cooperation has spurred greater innovation in science and technology. From promoting people-to-people exchanges in science and technology to jointly building laboratories, from enhancing cooperation on science and technology parks to building technology transfer centers, the vision for a community of innovation featuring shared development philosophies, unimpeded flow of production factors, networked technology facilities, connected innovation chains and vibrant people-to-people exchanges is turning into reality. At the water-conserving irrigation laboratory jointly built by China and Egypt, water can be channeled to the roots of crops through underground seeping pipes with just a tap on the phone. This advanced water-saving irrigation system from China provides an effective solution to the problems of high temperature, drought and water shortage that plague Egypt's agricultural development. Belt and Road cooperation is also instrumental in integrating resources of innovation from all parties. China and Portugal are located by the Pacific and the Atlantic respectively, with different climates and geographical conditions, yet greater cooperation on innovation including the Joint International Research Laboratory of Marine Biology inaugurated in 2017 and the Belt and Road Joint Laboratory on Space and Sea Technology Advanced Research launched in 2021 not only enables information sharing between the two countries, but also promotes complementarity in scientific research capabilities, thus producing a multiplying effect.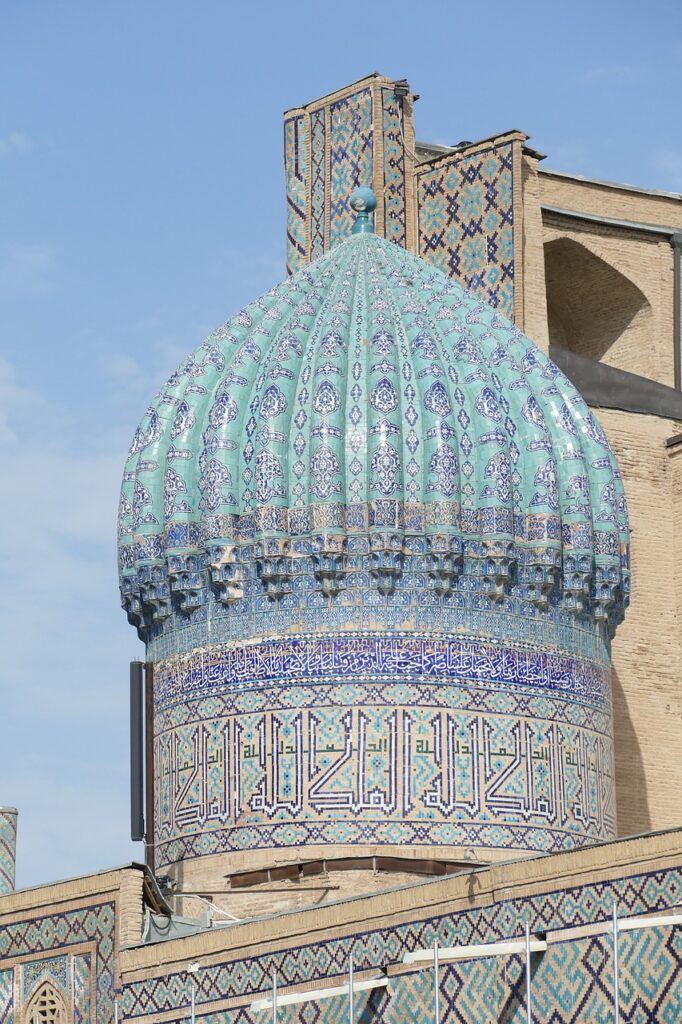 This is a road that delivers the benefits of scientific and technological innovation to the people.
Through Belt and Road cooperation, China has not only integrated itself into the global scientific and technological innovation network, but also helped spread the fruits of innovation to more countries and peoples. China has carried out extensive cooperation with partner countries in smart cities, mobile payment, cross-border e-commerce and other areas of digital economy, and supported them in establishing and improving technology markets. China has set up the Technology Transfer South-South Cooperation Center with the United Nations Development Program, promoted cooperation among higher education institutions and research institutes, and helped partner countries cultivate future innovators. As co-chair of the Bill & Melinda Gates Foundation Bill Gates said, China has an incredible mix of expertise and experience, as well as investment in scientific and technological innovation, and it will be able to make unique contributions to sharing its technologies and its lessons.
This year, China will host the third Belt and Road Forum for International Cooperation. Going ahead, China will continue to promote Belt and Road cooperation on innovation, fully tap the potential of innovation, open up broader space for win-win cooperation, and provide more shared treasures for people worldwide to achieve common development and prosperity.