By Roy Lie Atjam
The Hague, Friday 8 September 2023, the end of the summer, return of the diplomatic community to town was celebrated by Diplomat Magazine in collaboration with the Embassy of Argentina and Hotel Leonardo Royal The Hague. The reception has gathered ambassadors, diplomats, politicians, and business people and many others.
Dr Mayelinne De Lara, the Publisher of Diplomat Magazine, warmly welcomed the esteemed guests to the 10th Diplomats Welcome After Summer event, hosted by Diplomat Magazine. "It's an absolute pleasure to see so many ambassadors, judges, diplomats, and friends gathered here tonight to celebrate this special occasion.
Diplomat Magazine was founded by diplomats, for diplomats, with the commitment to support the diplomatic efforts of every mission at large. Over the years, we have strived to become an integral part of the teams representing each embassy, working tirelessly to promote your country's policies and achievements on the international stage.
As we reflect on our journey, we take immense pride in having published over 14,000 articles, 5,500 diplomatic events and news updates. We have had the privilege of featuring more than 600 articles authored by ambassadors and organising over 100 events exclusively for diplomats like yourselves. Moreover, our collection boasts more than 50,000 pictures capturing cherished moments from your careers and the events you've attended, serving as a testament to our shared experiences.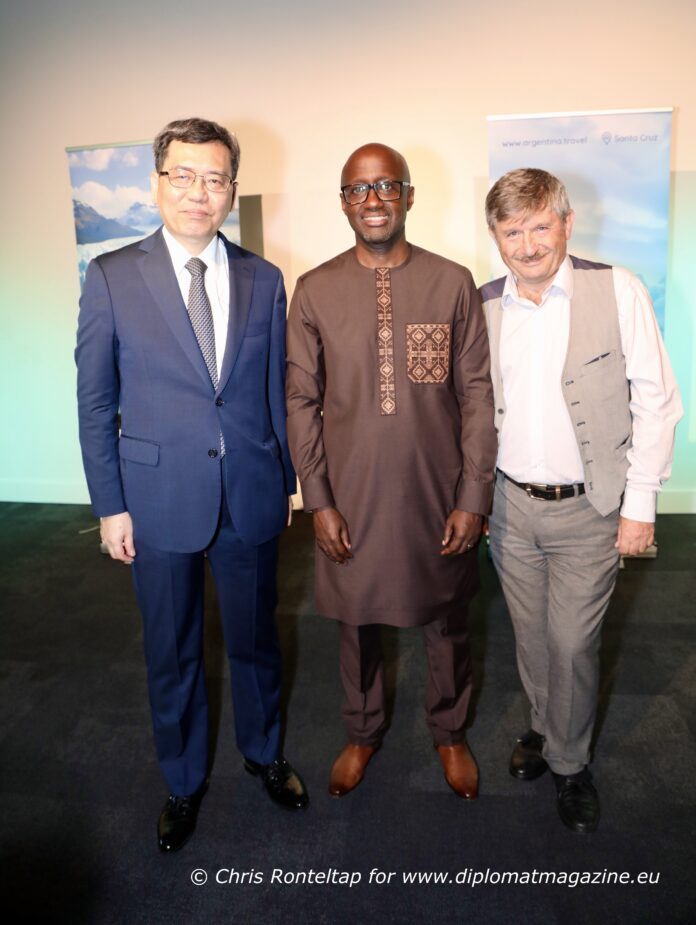 It is truly an honour to have had the opportunity to host distinguished guests such as a Sultan, a Queen, numerous princes, prime ministers, presidents, ministers, ambassadors, international judges, diplomats, and academics from around the world. Many of them have contributed articles to our platform or have graced us with their insights during interviews. Your support and contributions have been instrumental in shaping Diplomat Magazine into what it is today, and for that, we are sincerely grateful.
Tonight, we would like to extend our heartfelt thanks to the visionary ambassadors who founded Diplomat Magazine: Japan, Malta, Vietnam, Canada, the Dominican Republic, Nicaragua (Ambassador Carlos Arguello), and Bolivia (Ambassador Roberto Calzadilla).
We also extend our gratitude to our permanent sponsor, Leonardo Royal Hotel, for their support throughout the years. We are deeply appreciative of the collaboration of the Embassy of Argentina, which has been our partner during this event for the past decade.
Tonight, we are delighted to have the support of our sponsors Bodegas Salentein, providing us with the finest wines from Argentina, and Kaandorp Cheese the best Dutch cheese on the market. Your contributions have added a touch of joy and elegance to this evening's festivities.
We cannot forget the diligent and talented individuals who make Diplomat Magazine possible – our team of photographers, proofreaders, volunteers and our editor, Roy Lie Atjam
In closing, as we raise our glasses in celebration tonight, let us remember that diplomacy is not just about forging alliances and negotiating treaties; it's also about fostering understanding, building bridges, and celebrating the richness of diverse cultures. Diplomat Magazine stands as a testament to these ideals, and we look forward to many more years of collaboration, friendship and shared success."
The next speaker was Mr Diego Sadofschi, Charge d'affaires a.i. of the Embassy of Argentina.
"I'd like to start by thanking Mrs. De Lara and her team for hosting once again this X edition of Diplomats Welcome After Summer Drink.
As many of you know, the Argentine embassy has regularly participated in this annual event, since its first edition 10 years ago. For us it´s a real pleasure to be part of this activity where the diplomatic community of The Hague meets again at the end of the summer.
Like in past editions, we are happy to share with all of you, two of our best wines: Malbec and Chardonnay, and our sparkling wine, all courtesy by Verbunt Verlinden for Bodegas Salentein.
You will also have the opportunity to savour the classic Argentine empanadas, which hold a special place in both our gastronomic and cultural heritage. Tonight, we invite you to embark on a journey full of the exquisite flavours and cultural treasures that define Argentina. So, I encourage you to indulge your senses and immerse yourself in this delicious exploration of Argentine cuisine and viticulture.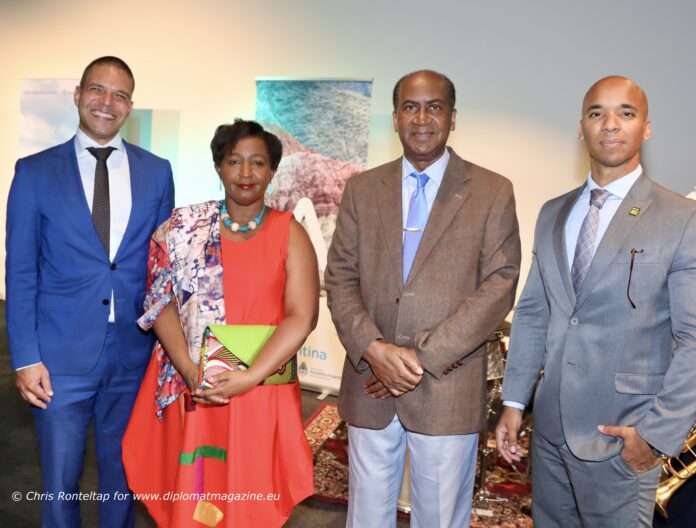 Take a moment to immerse yourself in the captivating beauty of Argentina through an amazing visual journey. As you explore the breathtaking images of our country, let the landscapes, colours and culture transport you to the heart of Argentina. This year, we are also delighted to invite you to visit the wonderful tourist destinations in Argentina, through videos and photographs.
We truly hope that in the near future you will be able to visit our country and enjoy its hospitality and natural beauties, as well as its gastronomy and wines.
We are really proud to say that Argentina is a wine country that can be discovered and enjoyed from north to south. It offers a stunning diversity of terroirs and unparalleled natural beauty which along with the warmth of its people make it ideal to enjoy a unique experience. Hopefully tonight, through music and wine, you will all have a taste of our country!
As closing remark let me let me just say that in the 11th edition, next summer I hope to deliver my speech in Spanish since we have seen in The Hague much progress during 2023 in its usage. You made recall the HCCH historic decision to adopt Spanish as an official language. This decision together with other initiatives to promote the Spanish language – like the 44th session of the External Program of The Hague Academy of International Law that will be held in Asunción, Paraguay- will undoubtedly benefit not only Spanish speaking people but all stakeholders in mutual binding instruments in particular in the area of International Cooperation."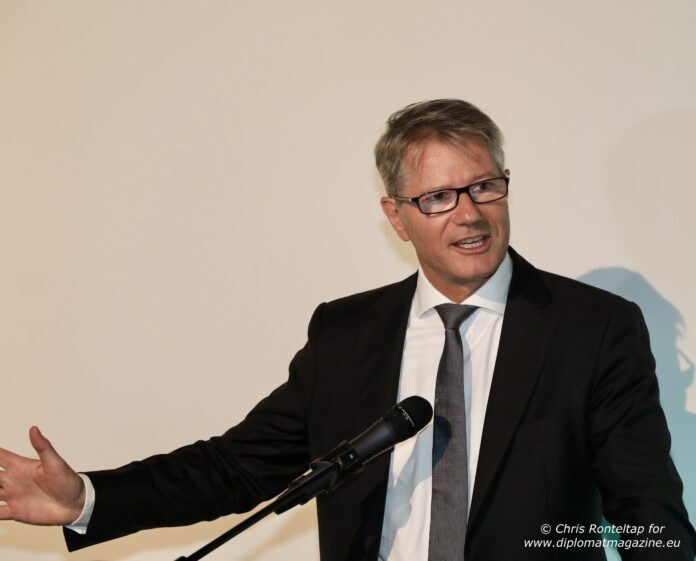 The Secretary General of The Hague Academy of International Law, Mr Jean-Marc Thouvenin, delivered a detailed presentation on the Academy's past, present (Centenary of the Academy), and upcoming activities.
A live Jazz Band led by Gary Kavanagh and a singer animated the evening. There was a constant flow of tasty Argentinian snacks and drinks. The event was a celebration of the relations of friendship and fraternity between the diplomatic community, the authorities of the host country and the Dutch friends in creating spaces and setting bridges between us to continue strengthening cooperation among all parties.