By Roy Lie A Tjam.
Bangladesh House in Wassenaar, this is where I met Dr. Dilruba Nasrin for a causerie on a chilly winter day in February 2015. It was then agreed to ascertain whether it would be possible for Dr. Nasrin to give a lecture at the upcoming IWC Monthly meeting.
The IWC (International Women's Contact, The Hague) is after all an ideal platform to present the global issues where women from all over the world meet. This was materialized on 11 May 2015 at the Crowne Plaza Hotel in The Hague. Dr.Nasrin was the keynote speaker at the IWC monthly meeting and she gave a lecture on the following topic:
"Child health in the developing world: where the future lies in the past".
The speaker
Dr. Dilruba Nasrin is an Assistant Professor at the Centre for Vaccine Development, at the University of Maryland School of Medicine. She is a medical graduate from Bangladesh and she pursued her PhD in the field of Epidemiology at the , in 2000. Her doctoral research was based on child health. Since then, she has been working in the field of child health in different parts of the world.
Dr. Nasrin is closely involved in the study of the global burden of diarrheal disease in children and the rota-vaccine effectiveness against diarrhoea which is funded by the Bill and Melinda Gates Foundation. Dr. Nasrin also worked with several diarrheal and pneumonia studies in children during her tenure at the International Centre for Diarrheal Disease Research, Bangladesh (ICDDR, B). She is the author of more than 25 international publications.
In January 2015, Dr. Nasrin came to the Netherlands to join her husband Sheikh M. Belal, who is posted as an Ambassador of Bangladesh to The Netherlands.
The lecture
Dr. Dilruba Nasrin commenced her lecture by telling her audience what prompted her to study and research the effect of â lactam antibiotic used in children on pneumococcal resistance to penicillin: It was in Canberra, Australia where as a young mother with a six-month old child and the spouse of an Ambassador that Dr. Nasrin decided to closely follow the medical treatments administered to her son Sammy.
Dr.Nasrin's lecture evolved around three questions:
Why child health?
Why developing world?
Why future lies in the past?
With about 555,000 child deaths each year, diarrhoea remains one of the notorious silent killers. The number of child deaths due to diarrhoea is similar to the loss of life caused by the Asian tsunamis each year. This is still so despite some significant successes achieved in the field of diarrheal child mortality by UNICEF and the World Health Organization.
Even for children who survive these illnesses, subsequent repeated infections in the early years of life can lead to serious life-threatening health problems later in life despite the scale of this on-going catastrophe, the death from diarrhoea does not manage to achieve prime-time headline coverage. Why? Because this catastrophe affects mostly children in the developing world. To make it even more frustrating is the fact that there is no dearth of research showing that an investment of as little as ten cents for a packet of Oral Dehydration Solution (developed in Bangladesh), or 20 cents for zinc supplements or a dollar worth of antibiotics for dysentery could save the life of a child.
Other interventions, such as exclusively breastfeeding in the first six months, improved personal and household hygiene, access to safe water and better sanitation could go a long way to reduce the risk of diarrhoea ever occurring in a child. Even the most desirable outcome of protecting children from diarrhoea through vaccination is possible, if the research is backed up with the required resources and goodwill.
Dr. Nasrin focused on diarrheal disease research in seven developing countries in Africa and Asia; Basse in Gambia ,Kisunuin Kenya, Bamako in Mali, Manhica in Mozambique, Karachi in Pakistan, Kolkata in India and Mirzapur in Bangladesh, the regions where more than 80% of under-five deaths occur.
The Global Enteric Multicenter Study (GEMS) is the largest, most comprehensive study of childhood diarrheal diseases ever conducted in developing country settings. The study investigated: a. the cause, B. The incidence and C. The impact of moderate-to-severe diarrhoea (MSD) which was characterized by severe dehydration, dysentery or hospitalization.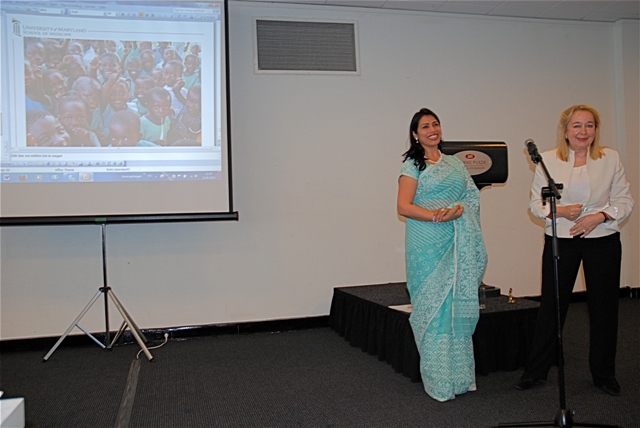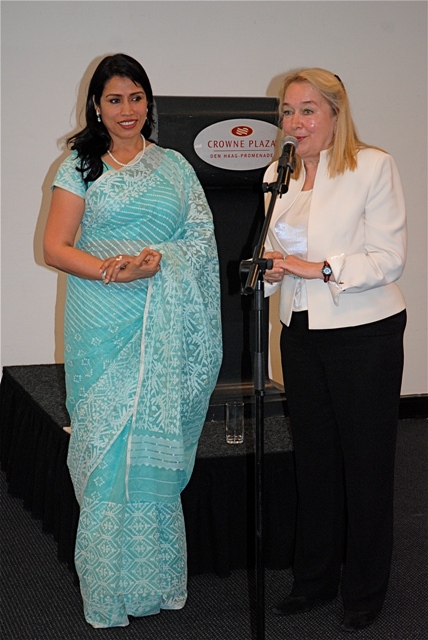 The key findings across the seven sites are:
Cause: Four pathogens were responsible for majority of MSD cases: Rotavirus—vaccine exists, Cryptosporidium, Shigella, and ST-producing ETEC
Mortality risk; cases with a single episode of MSD had 8.5-fold increase risk of death over the next two-month period compared to control children without MSD, 61% of deaths occurred more than one week after children were diagnosed with MSD, when children may no longer be receiving care, 56% of cases died at home.
Without the single 60-day follow-up visit many deaths would have been missed. Earlier studies in health centers may underestimate the burden of MSD
Delayed growth, Impact on Growth: Children with MSD grew significantly less in length in the two months following a diarrheal episode compared to their matched controls. Implications for Diarrheal Disease Control GEMS help researchers, policymakers, donors and advocates make evidence-based decisions around addressing diarrheal diseases.
Implications for Diarrheal Disease Control
GEMS help researchers, policymakers, donors and advocates make evidence-based decisions around addressing diarrheal diseases.
Key takeaways:
Expanding access to existing tools to prevent and treat diarrhoea:
Rotavirus vaccines
ORS and zinc treatment
New Approaches:
Longer term monitoring
Nutritional rehabilitation
Developing new tools for Cryptosporidium, Shigella and ETEC
The Bengali élan, Dr. Nasrin passionately delivered her lecture, there stood a woman solid as a rock. Her visits to the seven field sites have been perilous undertakings at times. Obviously, Bangladesh has made impressive strides in gender equality; Dr Dilruba Nasrin ranks among the country's top female intellectuals.
Acronyms  
DSS, Demographic surveillance system
GEMS, Global Enteric Multicenter Study
MSD, Moderate-to-Severe Diarrheal Disease
ORS, oral rehydration solutions
RVV, rotavirus vaccine
SHCS, Sentinel Health Centers
Can we change the world?