President Ilham Aliyev and the VII King of the Belgians – Pictures by the Belgian Monarchy.
Monday, 6 February 2017: The IV President of Azerbaijan, Ilham Aliyev, was in Brussels for bilateral and multilateral meetings. 
Concerning Belgium, President Aliyev called upon the country's monarch, King Philippus, to symbolically invite Belgian companies to invest in Azerbaijan. Likewise to highlight the relevance of Belgo-Azerbaijani ties in order to improve the relations with the EU at large. Azerbaijan being a strategic partner in securing energy supplies to Europe.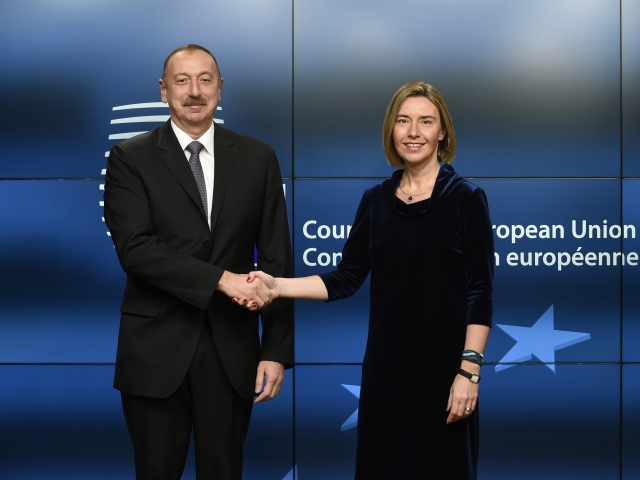 To continue his multilateral agenda President Aliyev held talks with Commissioner Federica Mogherini, High Representative of the EU for Foreign Affairs and Security Policy, with the President of the European Council, Donald Tusk as well as with Commission President Jean-Claude Juncker, and the Commissioner for Energy Union, Maroš Šefčovič. 
For further information:
President of Azerbaijan: http://en.president.az
Embassy of Azerbaijan to the EU, Belgium and Luxembourg (HE Ambassador Fuad İsgəndərov): http://brussels.mfa.gov.az