Dr. Saroj Thapa, spouse of the Ambassador of India, H.E. Venu Rajamony, spent her whole life in the area of school education, forming teachers and promoting inclusivity in education all over the world. As of today, she continues to fight for a good education for all, because "every child can learn".
Teacher education, classroom teaching, special needs education, inclusion: these are the core issues that have been at the center of Dr. Saroj Thapa's life for the last three decades. Her long-lasting interest in the area of school education led her to build a solid academic background in this field, as well as a vast professional experience, gathered in several countries across the world, including India, the United Arab Emirates, Switzerland, China, and the United States.
Dr. Thapa started her academic career by pursuing her undergraduate and graduate degrees in the field of History. After gaining experience as lecturer in college and as homeroom teacher, she decided to focus her attention on the complex issue of special needs education. She thus pursued a post-graduate study in Education for the physically and neurologically handicapped at the School of Rehabilitation Sciences in New Delhi, India.
A firm believer in disability rights, Dr. Thapa has been active in the NGO sector for several decades. She is the founder and the first president of a first-of-its-kind civil society initiative in Dubai, supporting persons with disability, their families, and professionals/volunteers in the field. Moreover, she actively lobbied for the passage of the Bill on Equal Rights and Opportunities for Persons with Disabilities, which got passed by the Indian Parliament in December 1995.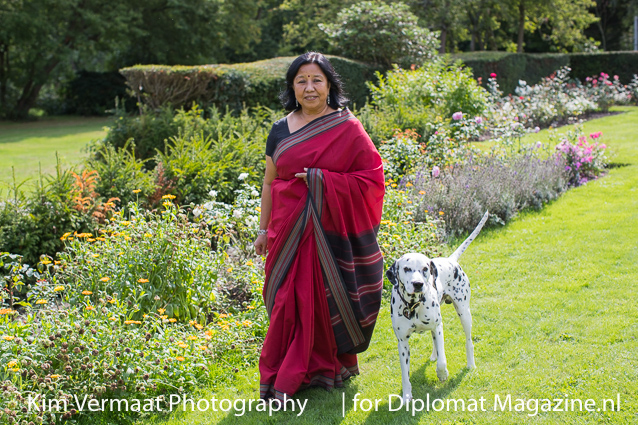 In the following years, Dr. Thapa gained further professional experience in the field of special needs education in New Delhi, Geneva, Beijing, and Washington DC. Such experience included two collaborations as consultant with both the World Health Organization and UNICEF, during which she focused on early childhood education and special education needs.
In 2007, Dr. Thapa moved again to the academic world, pursuing a Ph.D. in Special Education at the University of Geneva, Switzerland, and then gaining a position as Assistant Professor at Zayed University in Dubai, UAE, where she taught several courses on instructional strategies and special needs education.
For the last decade, the focus of Dr. Thapa's work has then been teacher education and professional development, for both pre-service and in-service teachers. She has been engaged in research and designing of programmes for professional development of teachers from acres India, the UAE and Bhutan. Moreover, she has also had active involvement in designing curricula, as well as in building systems and processes for holistic development of school communities.
During this time, Dr. Thapa worked as a consultant for different organizations. For instance, she assisted the Indian NGO AARTH-ASTHA to facilitate the inclusion of children with special needs from the slums of New Delhi, and for the last few years she has been acting as Senior Education Consultant for Pallavan Learning Systems, contributing to the organization's work in forming teachers from different countries. Moreover, for five years Dr. Thapa also held the position of Head of Teacher Development at Universal Learn Today in New Delhi, always with a focus on teacher formation.
Having worked with students, teachers and school leaders in many different settings and across many different countries, cultures and education systems, Dr. Thapa has acquired a 360 degrees view of school education and its challenges. As a result, she can bring a unique perspective to the field of school education, contributing to the complex task of finding contextualized solutions to educational challenges.
Currently, Dr. Thapa continues to work with Pallavan Learning Systems. In addition to that, she is member of the General Council of the Rehabilitation Council of India, the apex government body set up to regulate training programmes and courses targeted at persons with disability, as well as those facing any disadvantage of requiring special education in their communities. Moreover, she is also in the Board of Governors of a school in the UAE, where she is the Governor for Inclusion. In addition to that, she is member of the Association for Supervision and Curriculum Development, USA, as well as of the International Association of Scientific Studies in Intellectual Disabilities.
Besides her professional activities, Dr. Thapa provides pro-bono consultancy for the families of children with disability, and she actively supports NGOS, academic institutions, researchers and individuals working in the disability sector, with a specific focus on education. As Dr. Thapa puts it: "I believe that every child can learn. Some students are late bloomers: if you shut them early in life, you are not giving them a chance." Dr. Thapa works to give this chance to everyone.