The Charge d'affaires of Belarus with the Minsk women's hockey team during the European Club Cup in February 2020 in The Hague.
Beyond promoting recent improvements in economic and political exchanges, the Charge d'affaires of Belarus in The Hague, Dr. Stanislav Vassilevsky has also been keen on promoting cultural and sports ties between the two countries. The Minsk women's hockey team played in The Hague during the European Club Cup. In 2019, the Belarusian Ministry of Internal Affairs also sent a men's team at the World Police Indoor Soccer Championship in Eubergen.
Since the establishment of diplomatic ties between Belarus and the Netherlands in 1992,  relations between the two have been significantly warming up in recent years.
On the political spectrum, Dutch parliamentarians paid an official visit to Belarus in 2019, which encouraged the bilateral understanding of people and culture, but not to mention the enhancement of mutual dialogue between the two nations.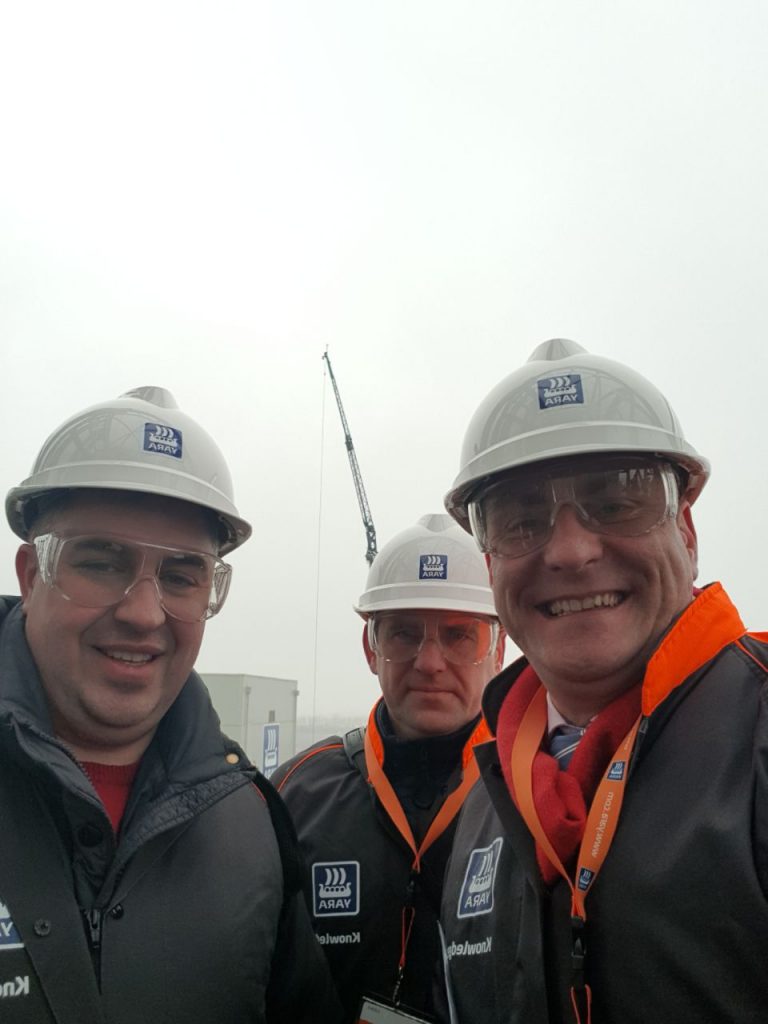 Economically, Dutch businesses such as Heineken, Philips, and Lely Industries are currently utilizing the amicable economic environment which Belarus provides, such as its attractive taxation and privatization policies. With Belarus' membership in the Eurasian Economic Union, the Netherlands has the opportunity to expand its market beyond Eastern Europe into central Asia.
Belarus has a pragmatic vision in providing a remedy for the current Eastern Partnership (EaP). Which it believes would help foster a positive-sum economic environment for not only the Netherlands but also all European Union trading partners. For example, border improvements and technological innovations.
Belarus believes that modernization of customs checkpoints and symmetrical exchange of information are vital to the improvement of security and mobility of goods. Furthermore, having a high level of education in STEM disciplines (Science, Technology, Engineering and Mathematics) Minsk has proposed to host and train specialists in the digital sector for its partners.
As the Charge d'affaires of Belarus suggests, the nation is indeed turning towards a new decade with its ingenuity in economic policies and desire to intensify relations beyond trade and politics. It is likely for Belarus and its neighbors to continue their cooperation and strive for success.