The Embassies of Poland, Czech Republic, Hungary and Slovakia present the outdoor exhibition: "Hidden gems of the Visegrad Group countries" to the inhabitants of The Hague region. 
The exhibition aims to bring closer the charm of this still undiscovered part of Europe, by sharing photos of beautiful monuments and landscapes, that in many cases remain unknown to the broader public. The open-air character of this event answers to the anti-COVID restrictions of the current times.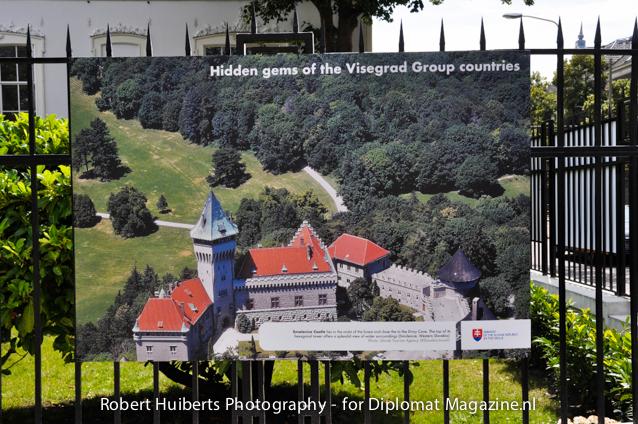 The Visegrad Group (V4) is a cultural and political alliance of the Czech Republic, Hungary, Poland and Slovakia. Its history begun in 1991, when it was established to advance mutual cooperation along with deepening integration of the region with the EU. On July 1st, 2020 Poland took over the presidency of the V4.
The exhibition located at the fence of the Polish Embassy in The Hague (Alexanderstraat 25, 2514 JM Den Haag) will be available to the public until  to August 10th, 2020. Diplomat Magazine's photographers got a look at it beforehand and made fantastic shoots.
Free of charge, no appointment required. You are welcome to come and take a look of the "hidden gems of the Visegrad Group Countries at any time!