By Roy Lie Atjam
Diplomats on wheels, "pedal for the planet" ambassadors and diplomats accredited to The Hague and Brussels made the most of perfect weather on Saturday 21 August 2021 and assembled at the Leonardo Royal Hotel, reacting to Diplomat Magazine's cordial invitation to participate in the annual cycling trip.
The three dozens or so cyclists set out to the dunes in Scheveningen and the surrounding area. The first biking tour for diplomats was in 2016 (a try-out in 2013) and has become an annual event.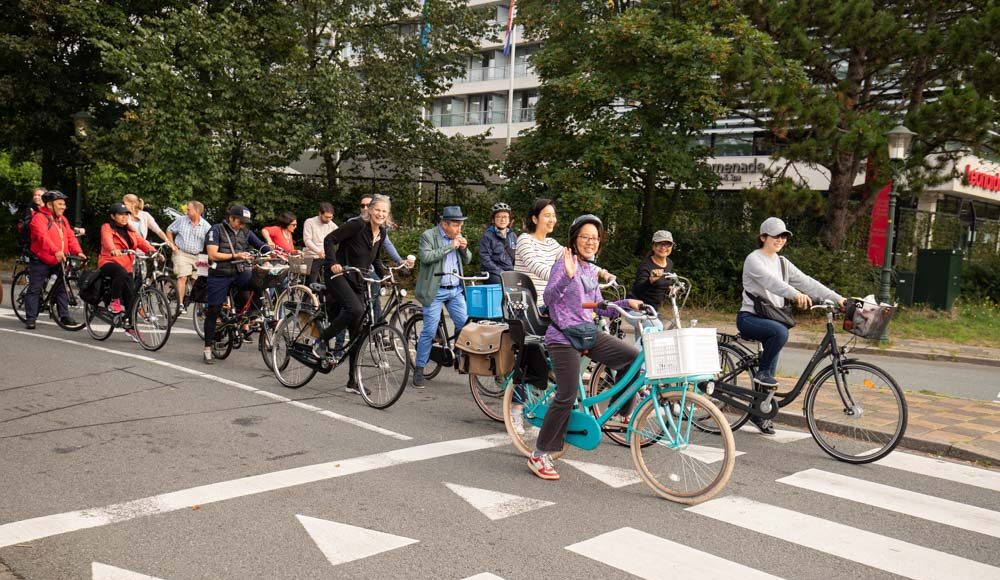 The group of participants in the 24 Km route was made up of cyclists of all caliber, from first-time riders to veteran riders.
Participating Ambassadors were from Cyprus, Kyrgyzstan, Panama, Thailand and Uzbekistan, along with diplomats from Mexico, Singapore, USA, Philippines, Germany, Romania, Japan to mention a few, all rode side-by-side.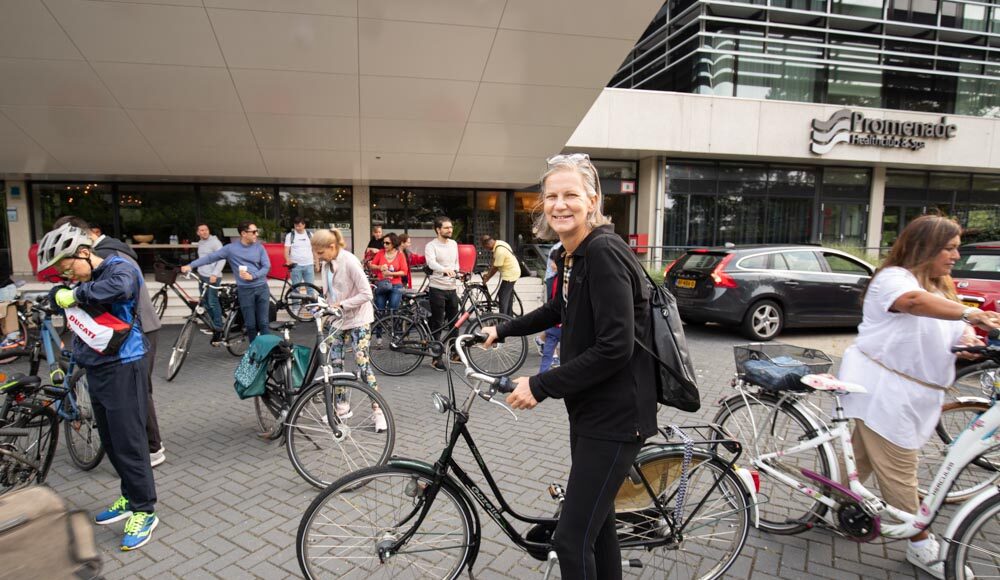 The objectives of the ride were to promote inclusion and provide a networking opportunity while having fun and exploring The Hague's beautiful touristic environment. It's alleged that cycling is good for your health.
Mr Sherman R. Mc Grew guided the group around The Hague and the surrounding area's lushly green cycling paths. Mc Grew further shared some dos and don'ts of cycling in the Netherlands.
Remember, cycling is a way to integrate into Dutch society it is enjoyable. Along the way, stops were made for refreshments and taking pictures
Following the bike ride, all participants were invited for lunch at Greens restaurant-Westbroekpark, renowned for utilizing vegetables from their biodynamic garden.
Diplomat Magazine appreciates the participation of all those who have contributed to the success and frolic spirit of the VI Diplomats Biking Spree 2021.