By Roy Lie Atjam
The Hague 19 October 2021. Diplomat Magazine in collaboration with the Diplomatic Front Office Police and the Police Cybercrime Unit organized a timely two-part symposium to address practical security issues for the diplomatic community.
The Diplomatic Front Office (DFO) Unit The Hague is the central point of contact for the diplomatic corps and representatives of international organizations, providing advice and information on the services of the Police in general, as well as on security-related questions.
Besides acting as a liaison between the National Police and the diplomatic community, the Diplomatic Front Office maintains contacts with external partners, the City Council, the Ministry of Foreign Affairs, and the NCTV (National Coordinator on Counterterrorism and Security).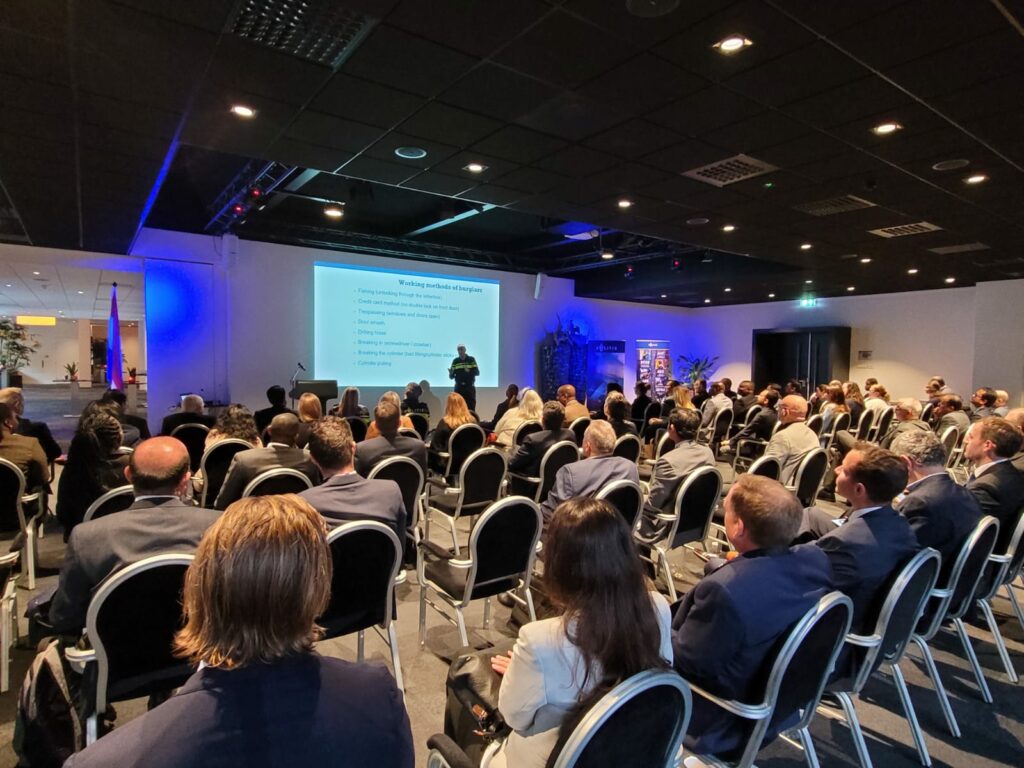 Dr. Mayelinne De Lara of Diplomat magazine delivered the inaugural remarks. "Crime is increasing, robberies are not on top of the list but the more sophisticated types of crimes are menacing embassies and diplomats daily. This is a two-part symposium. Mr Frans Scholten and Mr Vincent Stittelaar from Diplomatic Front Office Police and Cybercrime Unit, will each deliver a part. We are confident that taking part in today's symposium will be enriching".
The officers Scholten and Stittelaar presented valuable information to the 120 plus ambassadors and diplomats from Burundi, Cyprus, Ghana, Indonesia, Malaysia, Panama, Russia, Singapore, Sudan, USA, Ukraine, Cuba, Austria, Mexico, Costa Rica, Brazil, Turkey, Estonia, Panama, Rwanda, Yemen, Canada, Spain, Cyprus, Poland to mention a few.
Officer Frans Scholten focus on the subject of residential protection and public safety.
"A burglary is not something one will soon forget, burglary victims never get over it, strangers have been in your house; they have gone through your belongings and have stolen items that are irreplaceable. The place you considered safe, suddenly does not seem safe anymore.
The best way to fight burglary is through prevention. In other words, make it difficult for them to enter your house."
Research has shown that people, in general, do not take adequate safety measures. The more difficult you make it for burglars, the greater the chance to keep them away from your property. Secure Your Home.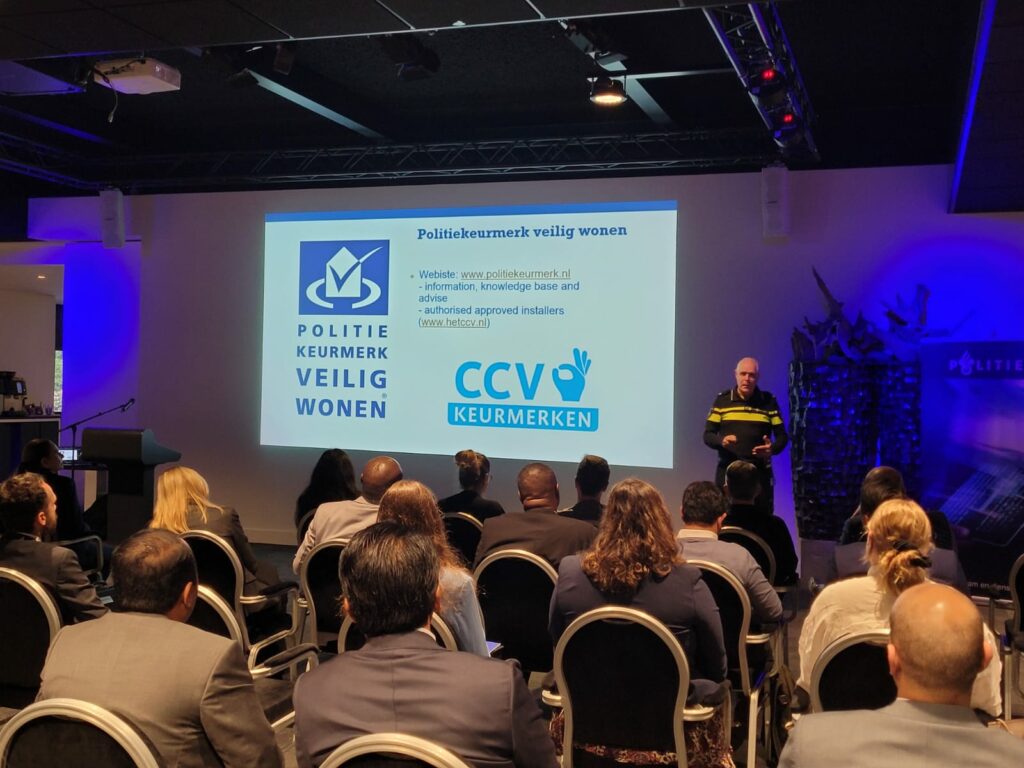 How to deter burglars:
Never leave keys on the inside of a (door) lock.
Provide adequate lighting at entrances.
Take pictures of valuable goods like jewellery and watches.
If you keep valuables at home, consider the purchase and use of a burglary-resistant safe.
Be aware of the value of your smartphone.
Don't turn your house into a display window, keep valuables out of sight.
Ensure burglar-resistant hinges, bolts and locks with Politiekeurmerk Veilig Wonen (PKVW)
When not at home, leave as many lights on as usual.
Use a timer for these lights and don't forget the rooms upstairs.
Close doors and windows as securely as possible.
Always lock the door (deadbolt and pin-lock) even during a short leave.
Never leave keys under a doormat or anywhere else outside.
Cybersecurity
Ransomware affiliate programs enable a larger group of criminals to attack big corporations and public institutions by threatening them with multi-layered extortion methods such as DDoS attacks.
Mobile malware evolves with criminals trying to circumvent additional security measures such as two-factor authentication.
Online shopping has led to a steep increase in online fraud.
Explicit self-generated material is an increasing concern and is also distributed for profit.
Criminals continue to abuse legitimate services such as encrypted communication services and cryptocurrencies. (source Security Delta (HSD))
Always report cybercrime to the police.