By Alexandra Paucescu
The last two years brought a new reality to most of us, no matter which part of the world we live in. We all had to learn to adapt to the new kind of life and living conditions, we realized how happy and free we were before and we maybe promised ourselves to appreciate more our freedom and keep dear people close to us.
Lockdown meant social distancing, which was not always easy to cope with. But it also meant a source of inspiration, inventiveness and increased creativity to many.
That is the reason why I was extremely curious when I found out about an art project, initiatedby Olena Kulinych, an Ukrainian diplomatic spouse posted in Australia and, even more excited, when she agreed to give me an interview.
Olena told me: 'because of the quarantine measures in COVID times, people were separated and at risk of loneliness, anxiety and isolation. It has been crucially important to unite people, to help them come out of this calamity. Art and crafts are a well-known therapy for such situations, bringing joy and tranquillity to people, relieving stress and giving satisfaction.
In order to support people in these tough times and help them feel connected with the community, the initiative group of Australian Federation of Ukrainian Organisations in Melbourne has launched a Facebook platform called "The Art of lockdown: Virtual visual exhibition". The number of participants grew quickly and soon this project became international, as friends from other continents started to share their stories and feelings, via their beautiful art.'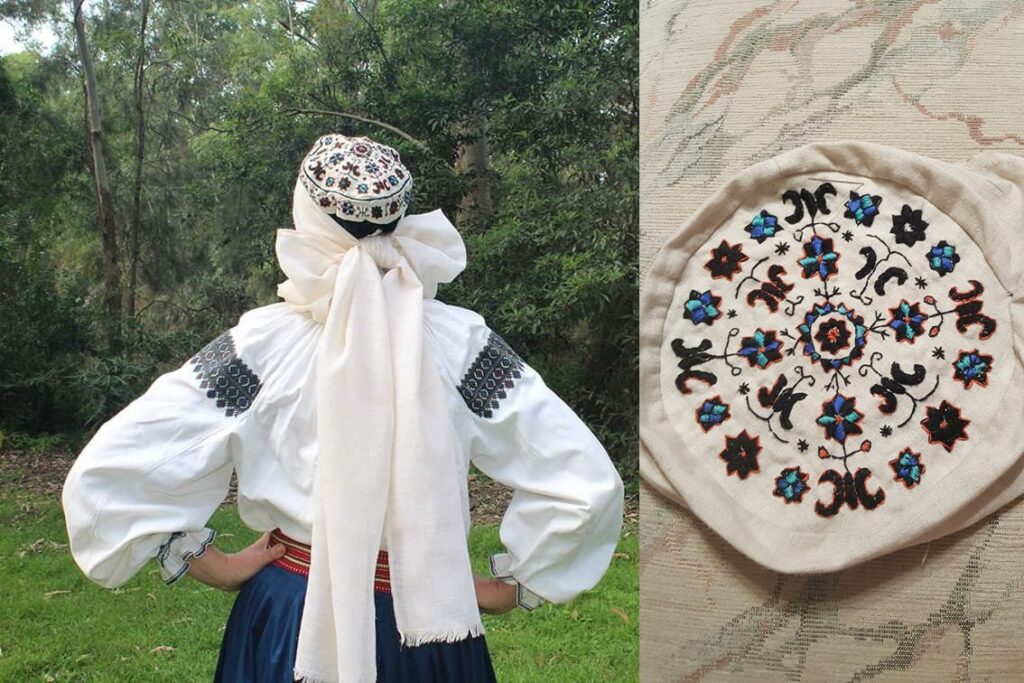 She tells me that she was confident in the success of the project from its very beginning, but the results have exceeded every expectation. 'During the extremely difficult period of quarantine, we were able to stay united, despite the difficult conditions. Paradoxically, it was during isolation that I communicated more with both old friends and with those I met online, thanks to this project. Personally, this open communication and the bright creativity of the participants inspired me to complete some of my own projects, as well as to create and implement a new one. It was also a great chance not only to present my skill but to make new friends and see how gifted they are.'
The book "Art of Lockdown" was published in 2021 and it presents the creative works of more than 120 professional and amateur artists and artisans, each one also inspiring others from Australia, Belgium, Canada and the United States to embrace the artistic idea.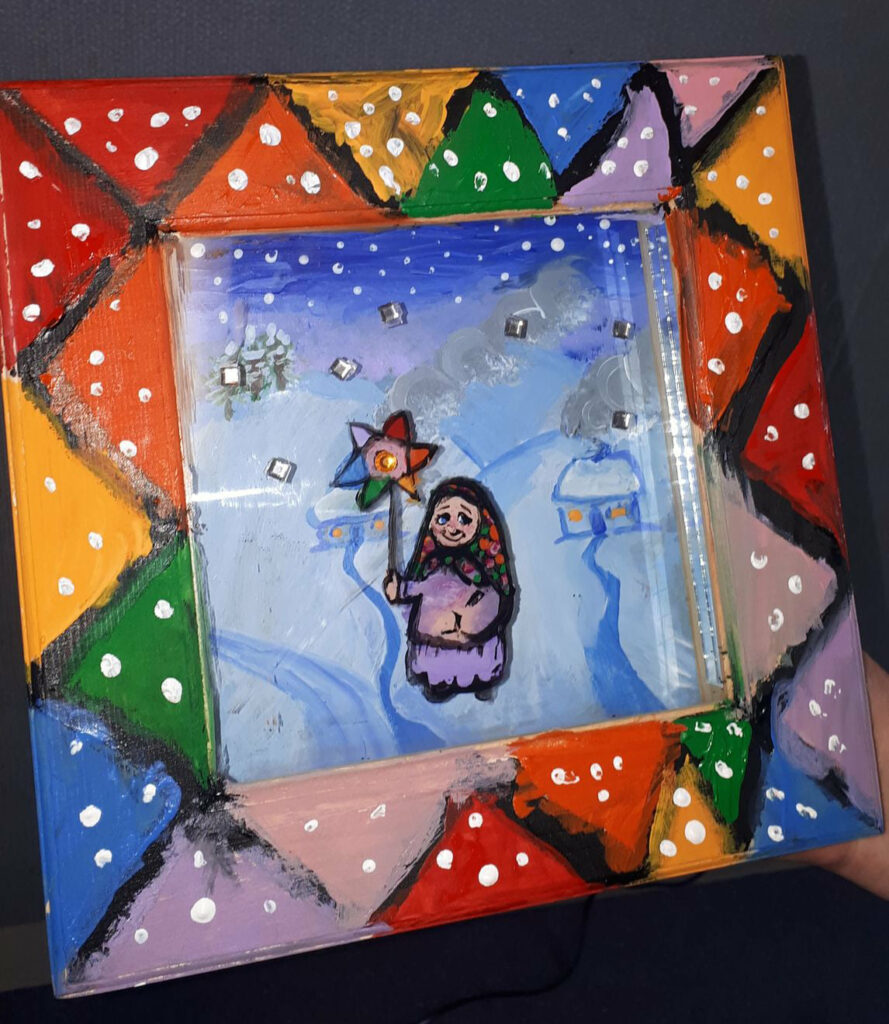 Olena says proudly: 'we are reaching new creative levels. New interesting, bright, inspiring projects will successfully develop on the platform, we even plan to open up an online "art school", where everybody can try a hand at photography, embroidery, drawing, Easter egg painting or cooking.'
An Economist by education, Olena Kulinych worked in the fashion industry and TV broadcasting in Ukraine, before following her husband on his diplomatic journey abroad.
During almost thirty years of travelling and living in Japan, Republic of Korea and Australia, she widely explored the traditions and different cultures that she encountered, having the chance to discover and learn new skills.
'In Seoul, I participated in a kimchi-making contest, in Australia I discovered the art of bobbin-lace making, in Japan I studied the art of calligraphy from the outstanding master Ozawa sensei.'
She has always been active and full of artistic initiatives. After returning from Tokyo, her book about this country, which is, as she confesses, definitely closest to her heart, was published in Ukraine.
Now, in Australia, besides the 'Art in lockdown' project, she also initiated a diplomatic photo competition (soon to become yearly), called 'My wonderful Australia', where tens of amazing shots from many corners of Australia were submitted and the winner of the competition was determined by collective vote.
Art is always part of her life and, with each new idea, she aims to share it with others, she wants to discover the world and to show the beauty and cultural heritage of her homeland as well.
After all, this is the essence of diplomatic life, regardless of the situation, time, realities and lockdowns.
Art unites people.
About the author:
Alexandra Paucescu- Author of "Just a Diplomatic Spouse" Romanian, management graduate with a Master in business, cultural diplomacy and international relations studies.
She speaks Romanian, English, French, German and Italian, gives lectures on intercultural communication and is an active NGO volunteer.