By Roy Lie Atjam
The Kosovo Embassy in the Netherlands organized a cultural diplomacy soiree a piano guitar concert. The occasion was the NATO intervention leading up to freedom.
H.E. Mr Dren Doli, Ambassador of Kosovo in the Netherlands made the opening remarks.
The theme of the concert was No Frame referring to spontaneous communication between the two performers, Arben Ramadani piano and Armend Xhaferi guitar. Improvised music, no predefined program, just expressing mutual inner feelings through the tune of Kosovo music, substituted by classical music.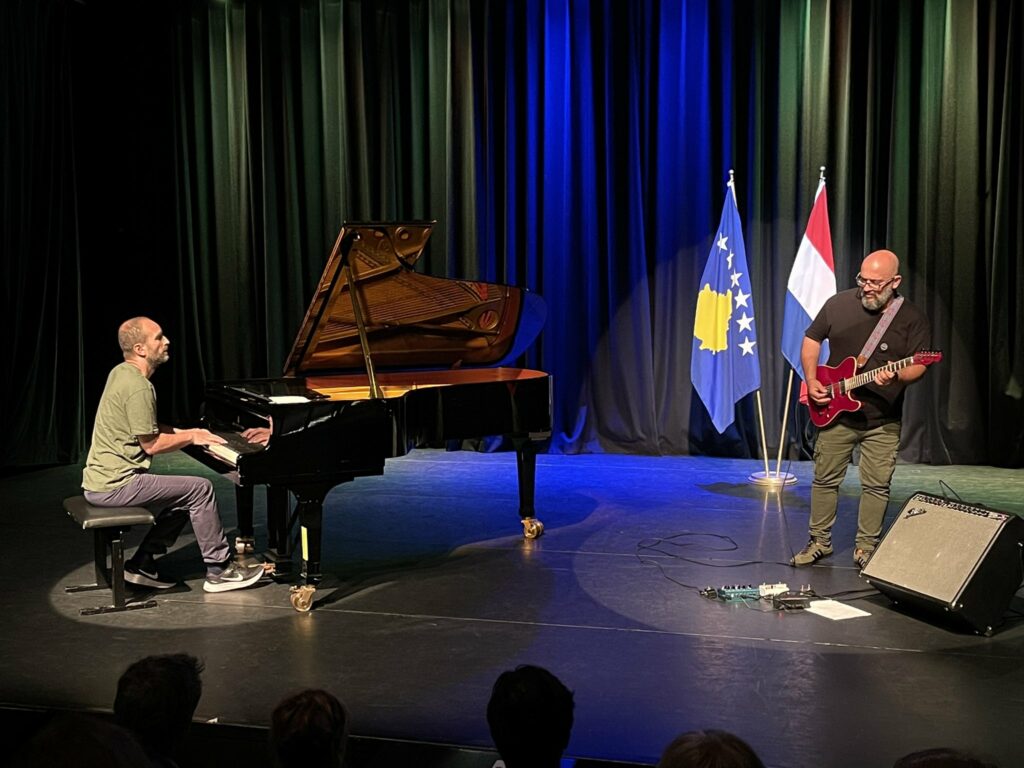 The concert was held on 30 June 2022, at Het Korenhuis in the heart of The Hague. Het Korenhuis was built as a corn exchange in 1663, where grain was stored and traded.
An amazing soiree, bravo Kosovo !