By Roy Lie Atjam
The Embassy of the Republic of Kosovo hosted the opening of the art exposition Silent Conversation by the artists Arjeta Mala, graphic designer, and Eduart Baçe, sculptor. The venue is the Embassy of Kosovo in The Hague, it will run from 4 – 25 November 2022. Both the first and ground level of the Chancellery have been prepared to facilitate the exposition.
Both artists were introduced and invited to address the guests. In the audience were the Ambassadors of Albania, Egypt, and Luxembourg and a British diplomat and friends of Kosovo.
The pianist Mirsa Adami augmented the ambience at the festive opening of the exposition with her virtuoso piano performance. The numbers played included Baresha and Ballada No. 4 Pastorale.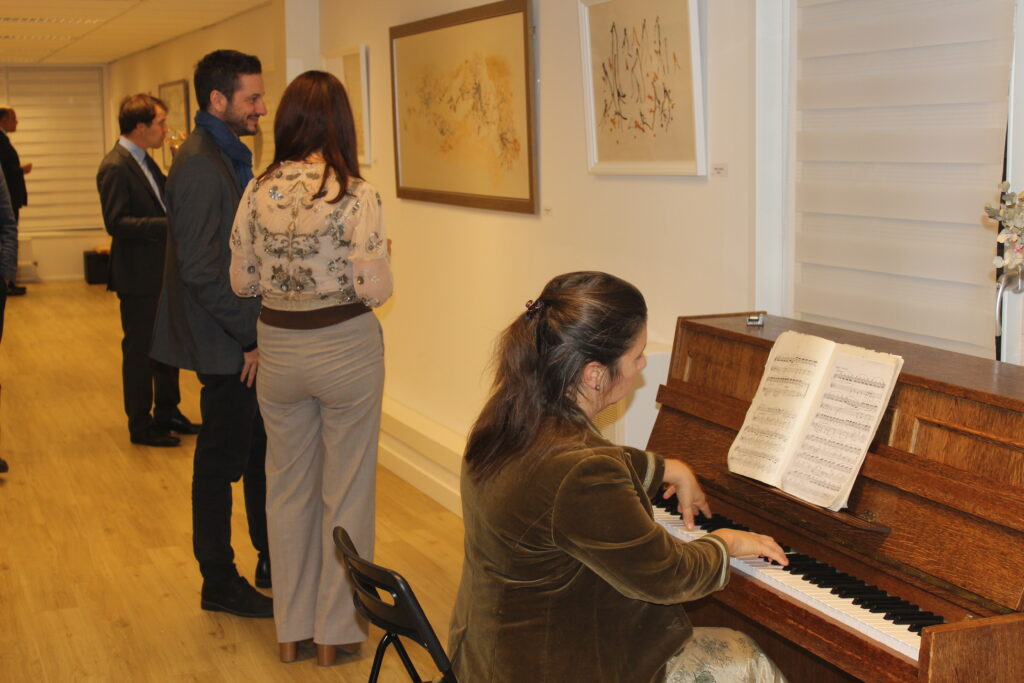 H.E. Ambassador Dren Doli expressed how pleased he was to see so many attending the event. He quoted Salvador Dali " A true artist is not the one who is inspired, but the one who inspires others". Silent conversation,  "the artist's conversation with his work. Meanwhile, when the work is exposed, the visitor's conversation with the work of art begins… These silent conversations are also a kind of symbol for our daily life."
On show, paintings, drawings and ceramic statuettes. All items could be purchased. The opening was followed by a reception.