By Roy Lie Atjam
The United Arab Emirates Ambassador in the Netherlands, H.E. Jamal Jama Al Musharakh, organised a reception on  28th December 2022 to celebrate the 51st  National Day of his country.
Many Ambassadors, business relations and friends of UAE came to felicitate Ambassador Jamal Jama Al Musharakh, who delivered the following welcome remarks.
"During the past five decades, our nation has continued to reflect the timeless vision of our founding father, the late Sheikh Zayed bin Sultan Al Nahyan.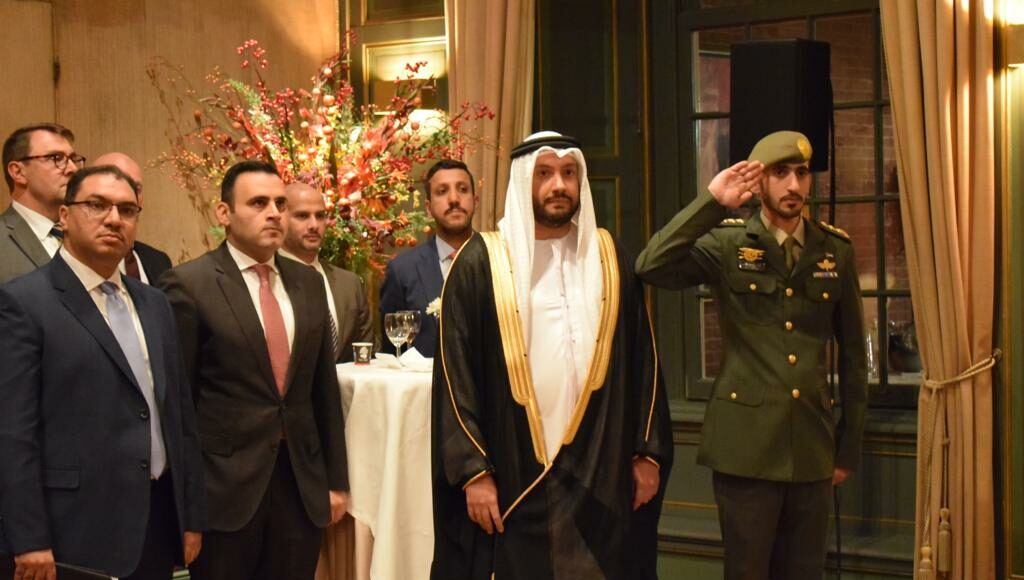 This has culminated in various milestones, such as:
Bringing the world together at the world EXPO in Dubai, as we collectively confronted the COVID 19 pandemic. Once again, we will welcome the world in the UAE, at COP28 in EXPO city Dubai, during our national day next year. This embodies the legacy of the late Sheikh Zayed bin Sultan Al Nahyan in promoting sustainable development and environmental protection, and our nation's determination to collectively tackle global challenges such as climate change.
The first visit of the Pope to the Arabian Peninsula in 2019, was in line with our policy to further promote tolerance and coexistence, not only between the over '200' nationalities living in harmony, in our inclusive society, but also worldwide. And the Abraham Accords a year later demonstrated the significance of looking past differences, and building upon similarities.
Our ambitions have even gone as far space, with our various space missions aimed at developing partnerships and investing in research and development.
We believe that peace and prosperity go hand in hand and, thus, the UAE under the wise leadership of His Highness Sheikh Mohammed bin Zayed Al Nahyan President of the United Arab Emirates, will continue to build bridges, promote dialogue and de-escalation, and foster stronger economic ties.
We also celebrate our 50 year anniversary of diplomatic relations with The Netherlands this year, and will continue to work together toward strengthening our partnership on topics of mutual interest such as climate change and sustainability, our joint economic endeavors through setting up a joint economic committee, and the promotion dialogue and diplomacy."
The next speaker was Mr. Marc Gerritsen, Director of the Middle East and North Africa Department, Ministry of Foreign Affairs. Gerritsen spoke in Arabic and English, which was appreciated by the Arabic-speaking attendees. It was impressive.
The cultural part of the evening was Emirati traditional songs and dances performance by the renowned folk group "Almazyood Alharbia Band".