By Roy Lie Ajam
IndoFest 2022 is an Indonesian festival held in Rijswijk, a city adjacent to The Hague. The date was 10 – 11 December 2022.
The Indonesian Embassy brings Indonesian experiences to the Netherlands through IndoFest 2022. IndoFest is a phenomenon known in Indonesia since 2015.
The Indonesian Ambassador Mayerfas and the Vice-Mayor of Rijswijk, Larissa Bentvelzen, officially launched INDOFEST 2022. One could see this year's IndoFest as a festive tribute to the EU-ASEAN Commemorative summit of 14 December 2022. 
Ambassador  Mayerfas underscored the fact that IndoFest 2022 highlighted Indonesian culture,  and not only that, it also demonstrated the potential of the Indonesian diaspora in the Netherlands.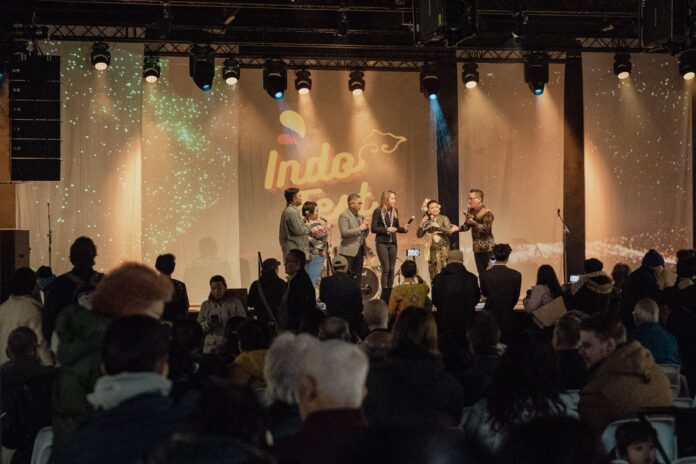 As one of the top cultural events organized by the Indonesian Mission in the Netherlands, IndoFest 2022 collaborated with various stakeholders to present a diverse program. Take for instance, the cultural performers, the music performers, "Ngamen" Stage, and even administrative matters such as Immigration & Consular services.
Despite the freezing weather, thousands of people flooded IndoFest 2022 during the two festival days.
The turnout was beyond expectation. Not only Indonesians attended, but individuals of sister ASEAN- and others countries also joined in the fete.
The amazing program included captivating items with takeaways for everyone, dances, fashion, music, food and a feeling of being at home.