Piano Pearls from Armenia
On Friday, March 3 on the occasion of the Day of Diplomat of Armenia, The Ambassador of the Republic of Armenia H.E. Dr. Tigran Balayan hosted a piano concert by pianists Professor Anahit Nersesyan and Marina Gevorgyan in the Hague.
Both pianists came directly from Yerevan to perform a series of concerts in Amsterdam, Rotterdam, and The Hague. Ambassador Balayan organized another great event, always giving the floor to the best Armenian artists. Ambassadors from Panama, Serbia, Costa Rica, and Argentina, diplomats, together with Armenians from The Hague Diaspora enjoyed the master concert.
Marina Gevorgyan explained the details of the music program. After the concert Ambassador Balayan offered a reception with Armenian wines.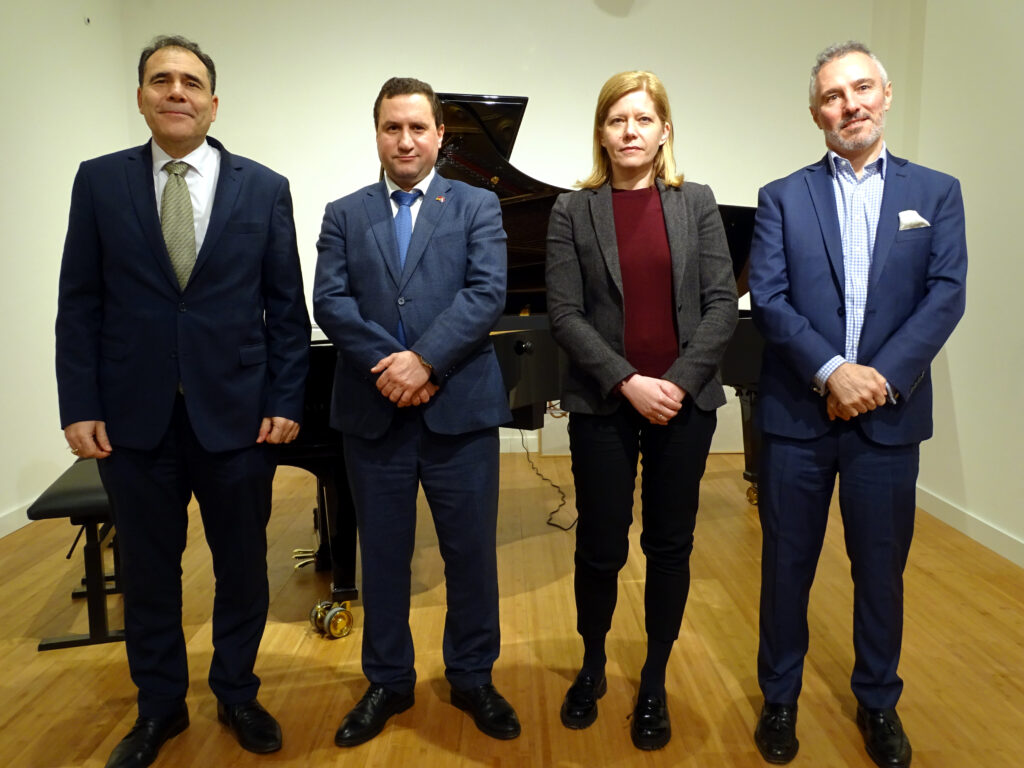 Museum Geelvinck
In Amsterdam Armenian pianists performed in Museum Geelvinck. The museum manages the largest Dutch collection of pianos from the 18th and 19th century (more than 300 instruments). This also includes the most important collection of early Dutch-made pianos, as well as the Sweelinck Collection. It gives a picture of the development of the piano's mechanics in interaction with classical music. The unique timbre and playing technique of these special pianos provide inspiration for contemporary composers.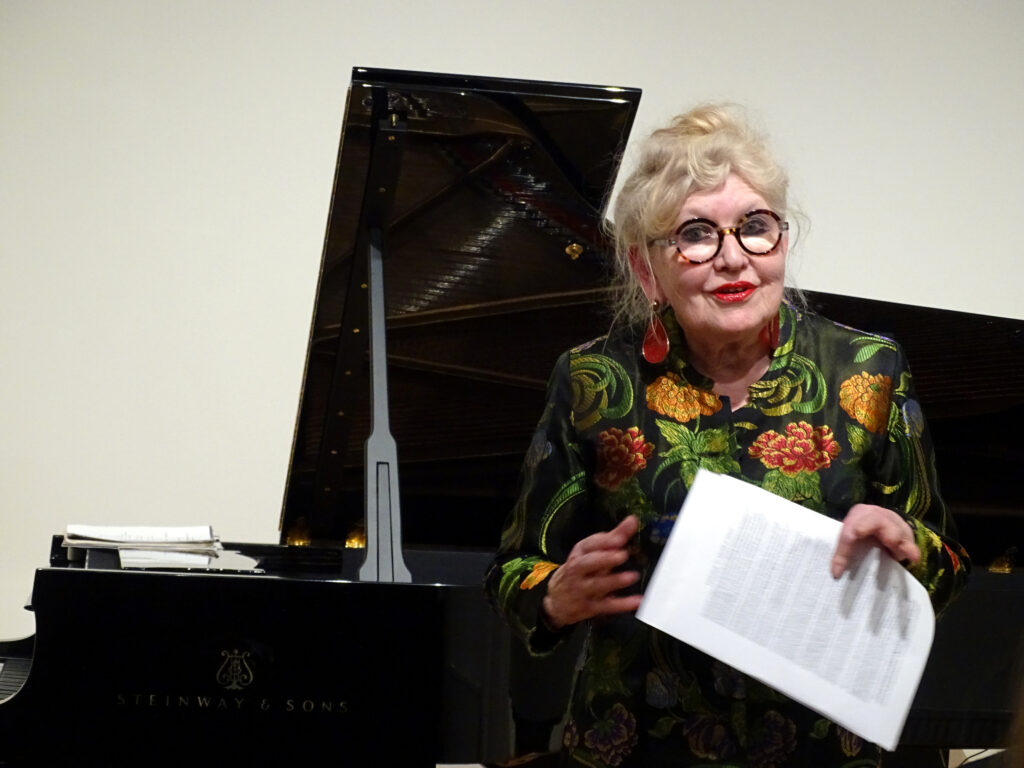 The Geelvinck Salon was set up eighteen years ago. This series regularly brings concerts with varying classical programming; especially fortepiano. But also early music ensembles, crossovers with world music, and music theatre. Museum Geelvinck started in 1991 and today it is located in the catacombs of the Posthoornkerk in Amsterdam and also in the countryside Huize Kolthoorn in Heerde (NO-Veluwe). Both locations can be visited on request. New public presentations and various music activities are planned for 2023. Museum Geelvinck is included in the Museum Register and accepts the Museum Card.
Geelvinck Music in Museums encourages musicians, piano technicians and music scientists to work with historic pianos. Under their management, it is played by young, professional musicians and ensembles. Historic pianos are a source of inspiration for musicians and composers.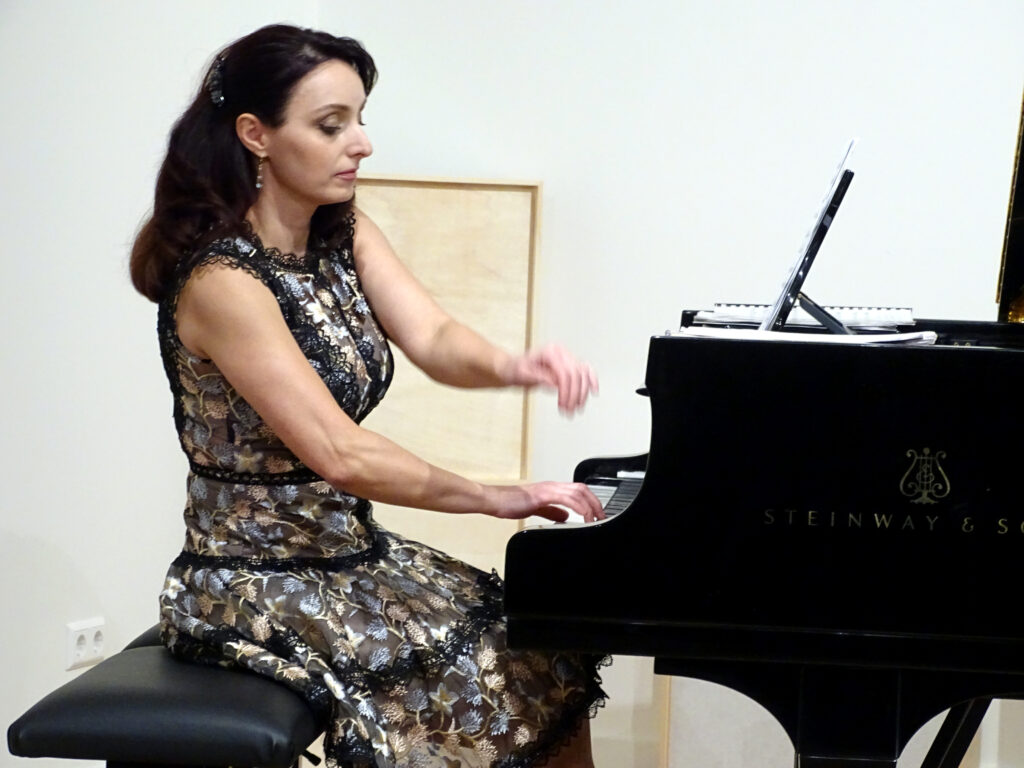 Both pianists from Armenia Marina Gevorgyan and Professor Anahit Nersesyan were amazed by the quality of the pianos and thanked the Ambassador of the Republic of Armenia H.E. Dr. Tigran Balayanfor for the wonderful opportunity to play on these unique instruments in Museum Geelvinck.
Most historic pianos are still waiting for restoration.
Support this initiative!
Your gift is tax-deductible: the museum foundation is a 'cultural ANBI': become a Friend of Museum Geelvinck or make a contribution to bank account no. NL55 RABO 0314238131 for Museum Geelvinck o.v.v. "donation of historic pianos". All your financial contributions and also gifts or a legacy of your grand piano, fortepiano carré, music books, sheet music, etc. are very welcome!
Support the preservation for future generations and donate for restoration. Give our living musical heritage a resounding future!
More information: www.geelvinck.nl