Latvia is renowned for its Old City of Riga, beautiful natural surroundings, and rich cultural heritage. It is also a shining example of democratic government in the Post-Soviet era. Every November 18, Latvians celebrate their history and traditions during a patriotic period. On November 16, 2022, the Latvian Ambassador, Her Excellency Ms. Aiga Liepina, hosted a reception at the Leonardo Royal Hotel in The Hague to celebrate this special occasion with diplomat and friends of Latvia.
During her address to the distinguished guests, Ms. Liepina emphasized the ongoing Russian invasion of Ukraine and Latvia's shared Post-Soviet legacy and struggle for self-determination. She acknowledged the pain and suffering of the Ukrainian people and declared that this year's National Day celebrations would be different for Latvia.
"The history of my country is an inspiring tale of perseverance and determination, transformation and resilience. It is a testament to the unyielding spirit of a people and a nation that have overcome daunting challenges, resisted oppression, and emerged as leaders. We are blessed today with peace and abundant opportunities, but our thoughts are also with Ukraine. The military aggression unleashed by Russia against Ukraine in February remains an ongoing and painful reminder to my fellow citizens that freedom cannot be taken for granted. For us, freedom is an action – a verb that requires constant vigilance and effort."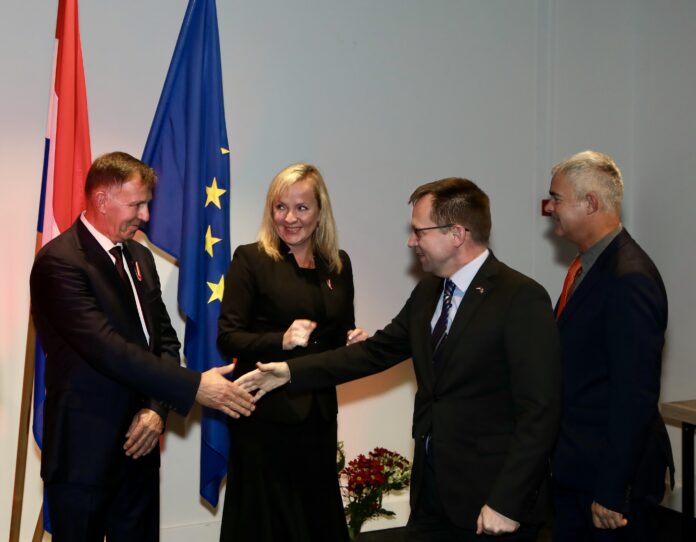 She also expressed her gratitude to the International Hague community for their support and invited them to raise a glass to the independence of Latvia and freedom for all nations.
Ms. Liepina also highlighted the importance of peace and justice and Latvia's commitment to effective multilateralism. She praised the successful cooperation between Latvia and the Netherlands and their shared determination to create a better future.
"We, have an existential interest in effective multilateralism, therefore, Latvia will continue to work actively and closely with our host country, The Netherlands, and with you all towards this aim in the spirit of optimism and determination.
Our future starts here and now – decisions we make today may bring a different perspective on tomorrow.
I thank you for joining us tonight, and for being our partners in support of the independence and freedom that we all hold dear." Ambassador Liepina expressed.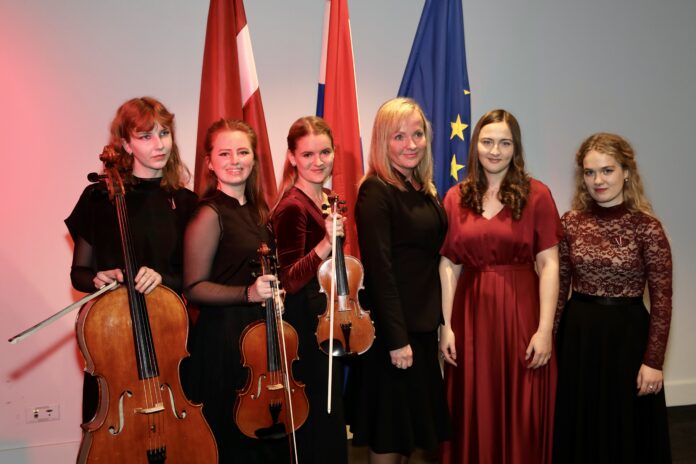 The reception was a great success, and Latvia's message of hope and solidarity resonated with all in attendance. The celebration of Latvia's treasured values was a joyous occasion, and we congratulate Latvia on this special day and look forward to many more celebrations of their rich history and traditions.