Poland National Day of May 3, 1791
The day serves as a reminder of the unity and courage behind the 1791 Constitution.
Many friends of Poland gathered in The Hague on 11th May 2023 to celebrate the two hundred and thirty-second (232) anniversary of the adoption of the first Polish constitution. Among the many guests of the evening were the representatives of the Diplomatic Corps (Angola, Dominican Republic, Cameroon, Ireland, Apostolic Nuncio, Vietnam and others) representatives of the Dutch Ministry of Foreign Affairs, members of international organisations, NATO, and friends of Poland.
H. E. Ambassador Margareta Kassangana expressed how delighted she was to see a large number of guests responding to her invitation. Ambassador Kassangana went on to deliver her welcome remarks containing a plethora of interesting historical details.
" In May seventeen ninety-one (1791), Poland became the cradle of European constitutionalism. The Grand Sejm– Polish Parliament – passed the Government Act of the Polish-Lithuanian Commonwealth known as the Constitution of the Third of May.
Poland became the first country in Europe, in which a  comprehensive, written constitution was adopted. It was a progressive and courageous legal act, initiating a number of  visionary reforms, which laid the foundations of the modern democratic system of the Polish state.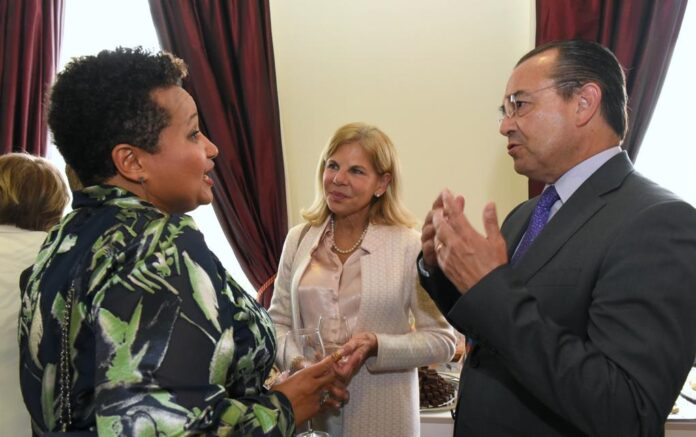 It is also necessary to stress that at the root of the Constitution laid a well- established Polish tradition of a free and tolerant state. For centuries Poland has been a melting pot of various ethnicities and religions – a safe haven, offering refuge for different religious denominations fleeing persecution, that included Jews, Protestants and Muslims.
Enough to mention that in Hebrew "Polin" means either Poland or "here you will rest". This connects us with the Netherlands, as Amsterdam was called in Hebrew Mokum– a safe place.
The Constitution of May the Third also drew from the tradition of the Enlightenment, but its cornerstone was based on the desire to safeguard freedom and independence.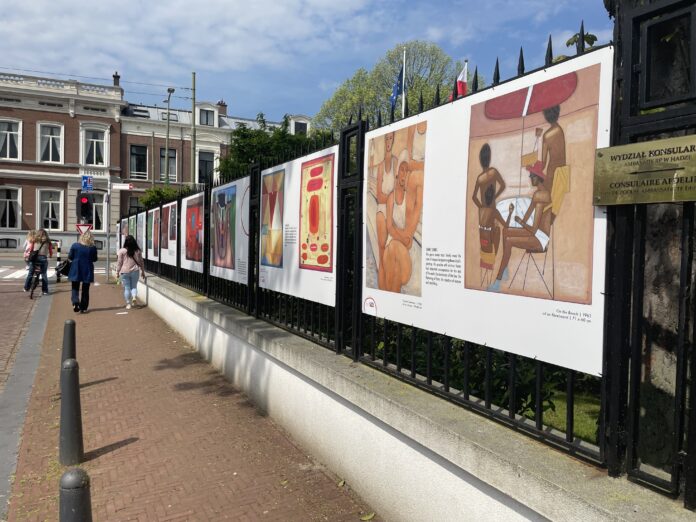 We Poles have freedom in our DNA. We constantly fought for it during the partitions, when Poland disappeared from the map of the world for one hundred and twenty three (123) years, falling victim to the imperial policies of its neighbours.
Our desire for freedom and our historical experience are behind Poland's absolute and categorical condemnation of the unlawful Russian aggression against the sovereign and independent state of Ukraine.
Ukrainians, fighting today for their freedom, independence and the right to freely choose their future, fight for the freedom of the whole Europe. They remind us about something that we might have forgotten – that peace cannot be taken for granted and that freedom is worth paying the highest price.
There is a lesson for us all to be drawn from the adoption of the Constitution of the third of May.
It was the result of a progressive thinking of those who saw merit in modernizing the country and placing it on legal and universal foundations. It was an attempt to ensure safety and prosperity of the nation by introducing a strong democratic state. Unfortunately, before it bore fruit it was squashed by a brutal imperialism of our neighbours.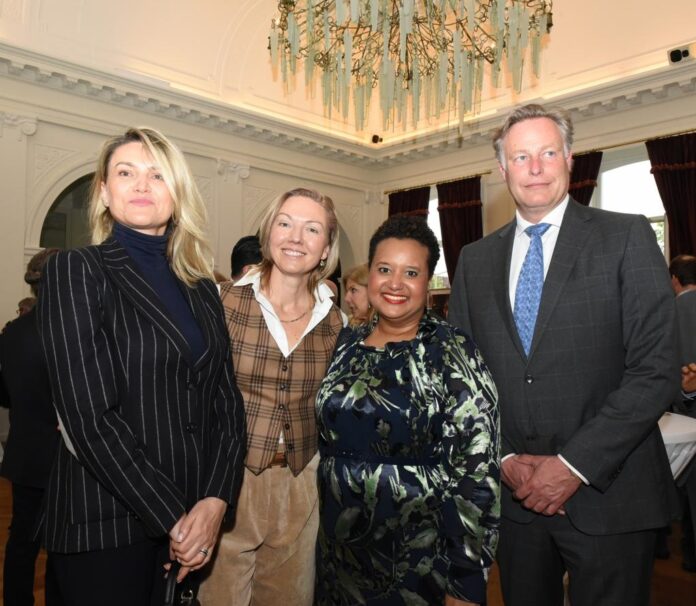 As centuries passed, many things have changed in Europe, but Russia's aggression against Ukraine is a sober reminder of that imperialism and an outrageous attempt to trample Ukrainian dreams of a democratic and fully independent country.
That is why today, standing here in the city of peace and justice, we need, as never before, to defend strongly a rule based international order and support the international justice system.
Both Poland and the Netherlands, although so different because of their geography, history and traditions, are nevertheless so close because of the shared love and respect for freedom.  It is no coincidence that today Poland and the Netherlands are standing shoulder to shoulder to strengthen European security.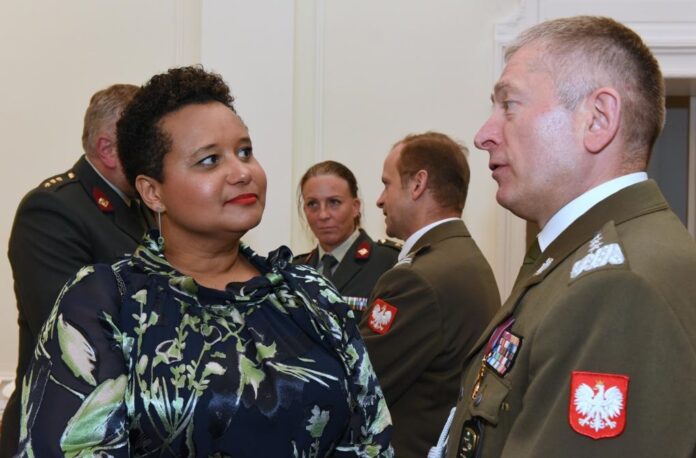 Our partnership manifests itself also in our strong and dynamic economic cooperation in many sectors such as finance, hi-tech and green technologies as well as agriculture and food industry.
I am also proud that so many of my compatriots have chosen the Netherlands as their second home, living and working here, contributing to the development and the economy of their host country.
A national day is a great opportunity to learn more about national traditions, culture and art. In this context, let me invite you all to discover works by a famous Polish artist Jerzy Nowosielski, who's 100 anniversary of birth we are celebrating this year.
Nowosielski was one of the most outstanding Polish artists of the 20th century. Born to a Ukrainian father and a Polonised Austrian mother, Nowosielski was brought up in a blend of Polish and Ukrainian culture, and his art brings together both the heritage and pride of Poland and Ukraine.
You can see some of his works here in the Old City Hall and outside, on the fence around our Embassy, just across the street.
Before I conclude, I would also like to thank our sponsors who generously contributed to the organization of today's event.
First of all, I would like to mention our main sponsor:
Bank Gospodarstwa Krajowego (BGK)  represented here by Mr. Bartłomiej Danek the Head of the Benelux Office.
  Also thank to:
Polish-Dutch Chamber of Commerce;
Lewandowski law firm;
TZMO Benelux;
Polish Tourist Organization;
Marshal of the Świętokrzyskie Voivodeship, provider of  Polish quality wines  for the evening;
Lightart Flowerbulbs, thanks to which we could beautifully decorate the room for today's occasion.
I would also like to thank the Polish companies whose products you will have the opportunity to taste both during today's reception and later, at home. Their excellent and delicious products have been provided by:
– Wedel, Premium Rosa, Fruit Family, Microfood, Vortumnus, Łomża beer company, Chodeczek ham producer.
Once again, thank you all for being with us tonight and I wish you a tasty meal! It is a great opportunity to find out about the unique flavours of the Polish cuisine, prepared by the Polish restaurant Kleine Zakopane."