Gastronomic diplomacy
By Roy Lie Atjam
The Tunisian Embassy in The Hague have jointly organized a gastronomical event in partnership with the Tunisian National Tourist Office (ONTT) and Diplomat Magazine. It is the 2023 edition of the ''Tunisian Gastronomic Days''.
This annual event promotes Tunisia as a tourist and cultural destination and introduces Tunisian gastronomy and music. The Tunisian Gastronomic Days took guests on a journey to savour the rich culinary art of Tunisia.
The Event was on 12 and 13 May 2023 at Leonardo Royal Hotel Amsterdam. May 12th was by invitation only.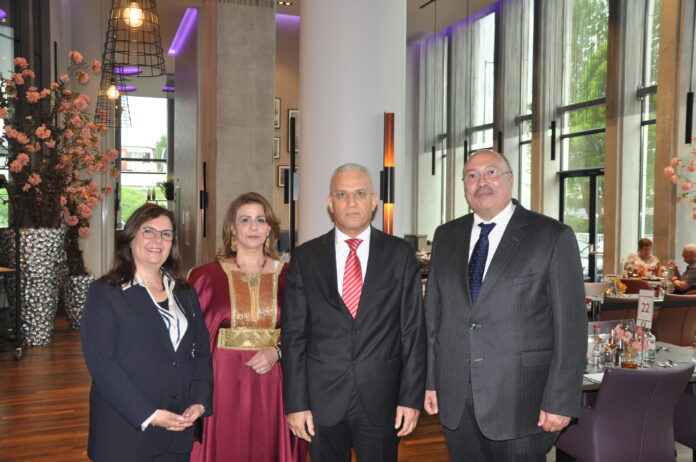 Speaking at the occasion H.E. Mr. Slim Ghariani, Ambassador of Tunisia expressed his delight in organizing "The Tunisian Gastronomic Days" for the second consecutive year in Amsterdam. The Ambassador bid all guests a warm welcome.
He thanked the Tunisian National Tourism Office Representation in The Netherlands, Diplomat Magazine, and the Leonardo Royal Hotel Amsterdam for jointly organizing the evening.
Ambassador Slim Ghariani went on to express thanks to the stakeholders, the three famous Chefs who prepared the Tunisian dishes for this event and La Troupe féminin TARAB, under the acumen direction of Lamia Ktata.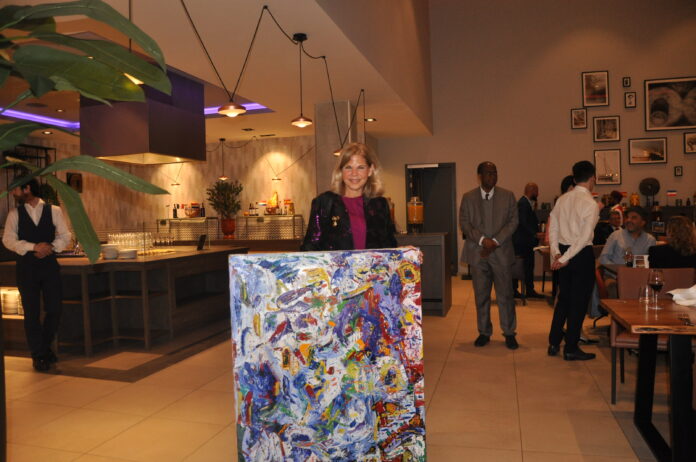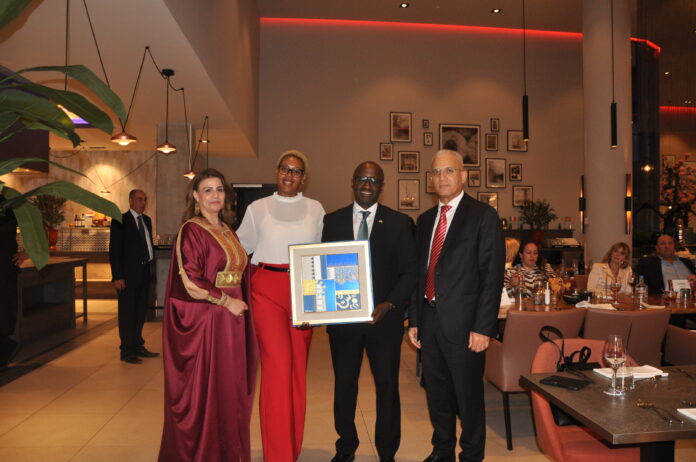 The gastronomic spectacle was attended by Dutch officials, Heads of Diplomatic Missions: Armenia, Azerbaijan, Bangladesh, France (Cons), Kuwait, Lebanon, Malaysia, Morocco, Oman, OPCW (Rep), Panama, Rwanda, UAE. business community, Tour Operators, bloggers, media and other invitees. Also present was Dutch TV. personality Ms Kysia Hekster
The internationally acclaimed Tunisian Chefs Wafik Belaid, Haykel Ben Zayda, and Mohamed Ali Ben Abouda introduced a specially conceived four-course gourmet menu paired with a selection of Tunisian wines.
These three Chefs are members of the Tunisian Association of Culinary Arts Professionals. They have participated in several international culinary competitions. They also run famous cooking TV shows in Tunisia.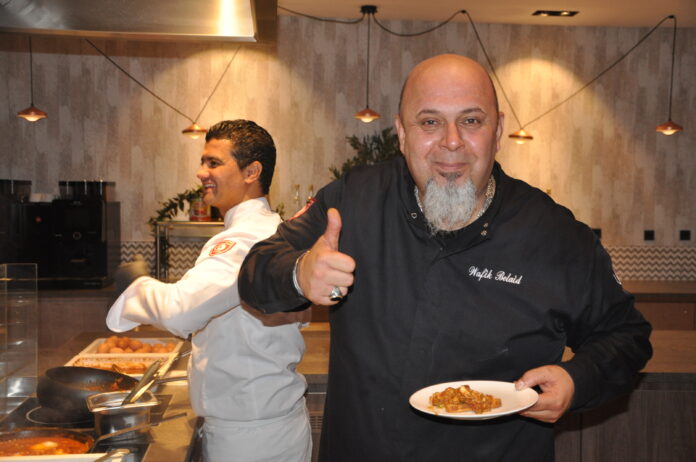 The Appetizing Menu:
Cold starters, assorted Tunisian salads
Main course 1, couscous Borzguene with lambs meat
Main course 2, sea bream fillet in kerkennaise sauce
Desert, assida zgougou, Tunisian green tea.
The musical animation was by the orchestra "TARAB". They performed classic pieces from the Tunisian heritage. The group is well known for its traditional and contemporary music and performed several times in Europe.
A Tombola with many prizes including the grand prize of a roundtrip Brussels-Tunis, paintings and Tunisian ornaments.
In a walkabout, the Ambassador and his spouse friendly chatted with the guests.
Indeed, a fabulous Tunisia promotional evening, showcasing the real Tunisia.