Today, 7 June 2023, the National Autonomous University of Mexico won the final round of the 10 th Edition of the International Criminal Court Moot Court Competition, Spanish version, held in ICC Courtroom I in The Hague (Netherlands). On the judge's bench for this competition were ICC Vice President Judge Luz del Carmen Ibáñez Carranza, presiding judge on the competition, Judge Socorro Flores Liera and Judge Sergio Ugalde Godínez.
The University of Buenos Aires (Argentina) and the University of Nariño (Colombia) won, respectively, second and third places. The award for the Best Speaker went to Julieta Valentina Ricagno of the University of Buenos Aires (Argentina).
Members of the winning team are Diego Sánchez Acosta, Miguel Ángel Olvera Jácome, Juan Antonio Zamora and Héctor Germán Hernández Cardeña. The teams competed on a fictitious case, presenting oral arguments in the roles of the Office of the Prosecutor, the Defense and Legal Representatives of Victims, which were web-streamed live on the Court's website and Facebook page.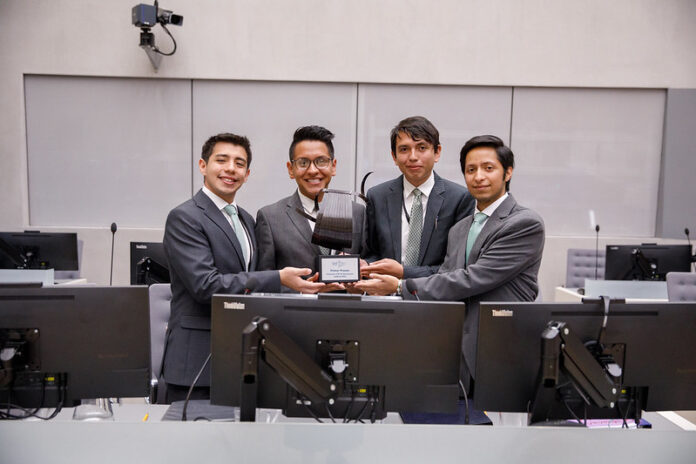 The 10 th edition of the Spanish version of the ICC Moot Court Competition takes place as part of the annual Iberoamerican Week of International Justice and Human Rights, held in The Hague, and is organized by the Ibero-American Institute for Peace, Human Rights and International Justice (IIH), with the institutional support of the International Criminal Court. Top students of 10 universities from 6 countries (Argentina, Chile, Colombia, Spain, Mexico and Uruguay) participated in the preliminary stage of this year's ICC Moot Court Competition.
In the context of its Academic Programme, the ICC supports the organization of ICC Moot Court Competitions in Chinese, English, French and Spanish, with a view to also support an Arabic version in the future. These initiatives play a critical role in galvanizing interest in the Court's work with academic communities as well as in enhancing promotion and respect for international criminal law.