A week dedicated to honoring Ecuador, organized by His Excellency Andres Teran Parral and celebrated in The Hague, reached its grand finale with the Ecuador Food Festival. This extraordinary event, held at the Leonardo Royal Hotel in The Hague, was a vibrant celebration of Ecuadorian cuisine.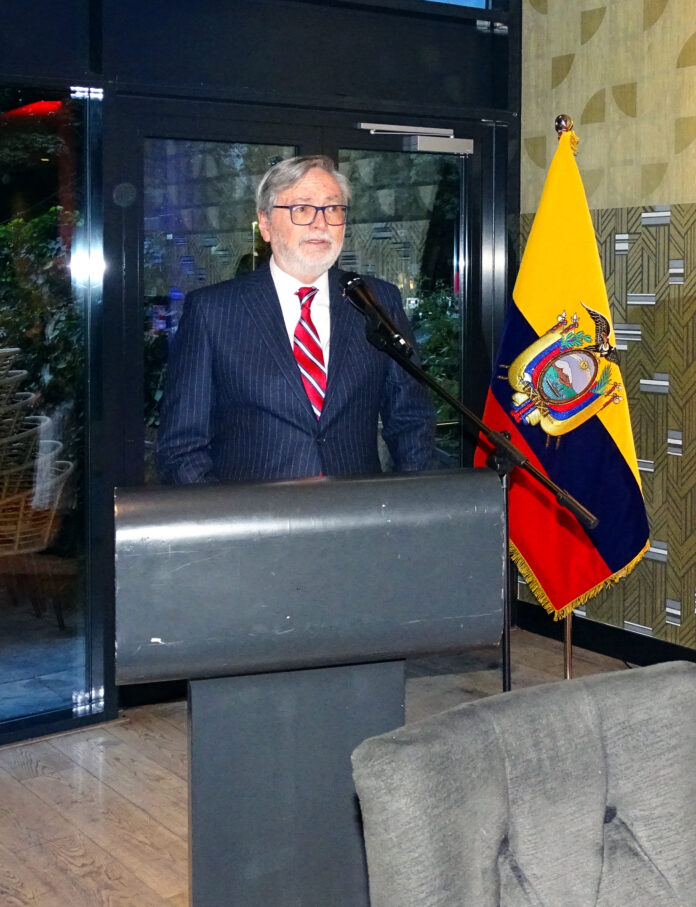 On September 22nd and 23rd, H.E. Mr. Andres Teran Parral, Ambassador of Ecuador to the Netherlands, inaugurated the festival, welcoming a diverse and enthusiastic audience.
Among the distinguished guests were ambassadors from countries such as Cyprus, Panama, Serbia, Netherlands, Cameroon, Greece, Nigeria, Tanzania, Yemen, Sri Lanka, Bangladesh, Ukraine, and Georgia, along with diplomats representing many countries international organizations, the arts, and the business community. Many Ecuadorians and friends of Ecuador also graced the event with their presence.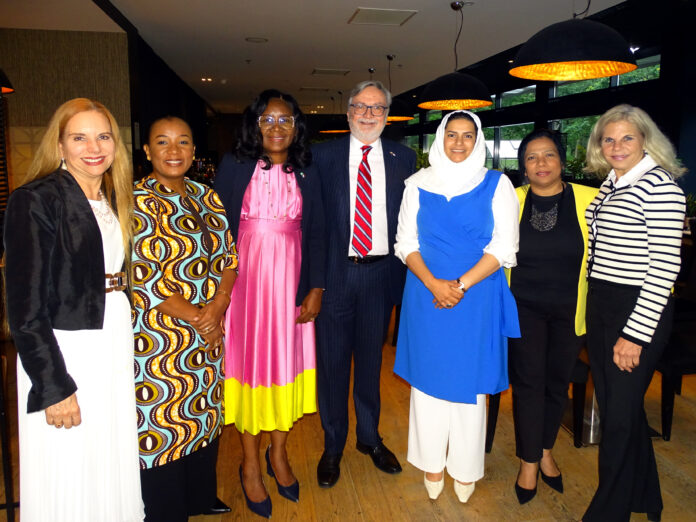 Ambassador Teran Parral set the tone for the evening, saying, "I would like to give you a warm welcome to the fourth edition of the Ecuadorian Food Festival, co-hosted by the Embassy of Ecuador, Diplomat Magazine, and the Leonardo Royal Hotel in The Hague." He went on to describe Ecuador's unique culinary landscape, emphasizing the diversity of ingredients, flavors, and cooking styles that define Ecuadorian cuisine, influenced by the country's four distinctive regions and the multitude of cultures that coexist within them.
The Ecuadorian Food Festival was a reflection of this diversity, offering a wide array of gastronomic experiences that were not only deeply enjoyable but also novel and enlightening. Ambassador Teran Parral also highlighted the presence of award-winning Ecuadorian wines from the Dos Hemisferios Vineyard and exquisite single-origin coffee from the Ecuadorian Andes, provided by Illimani Coffee.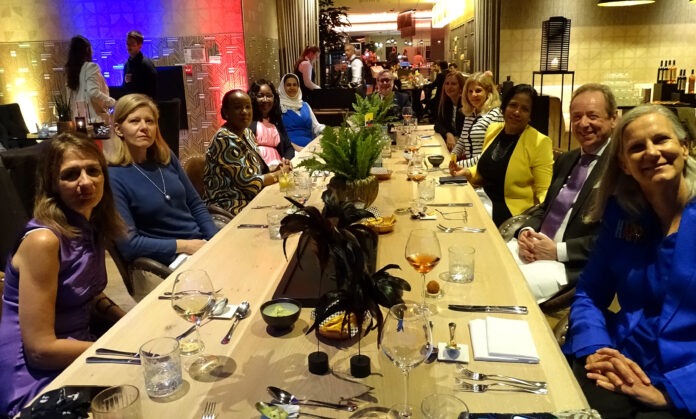 The key to the festival's allure was the presence of renowned Chef David Reyes, originally from Quito but currently based in London, United Kingdom. Chef Reyes crafted a special tasting menu that blended traditional Ecuadorian recipes from his childhood home with modern culinary techniques he has mastered while working in London.
The evening's musical entertainment was provided by 'Duo Pudica' featuring the talented Ecuadorian-Palestinian acoustic bass musician Yussif Barakat and violinist Yumina Ishii from Japan.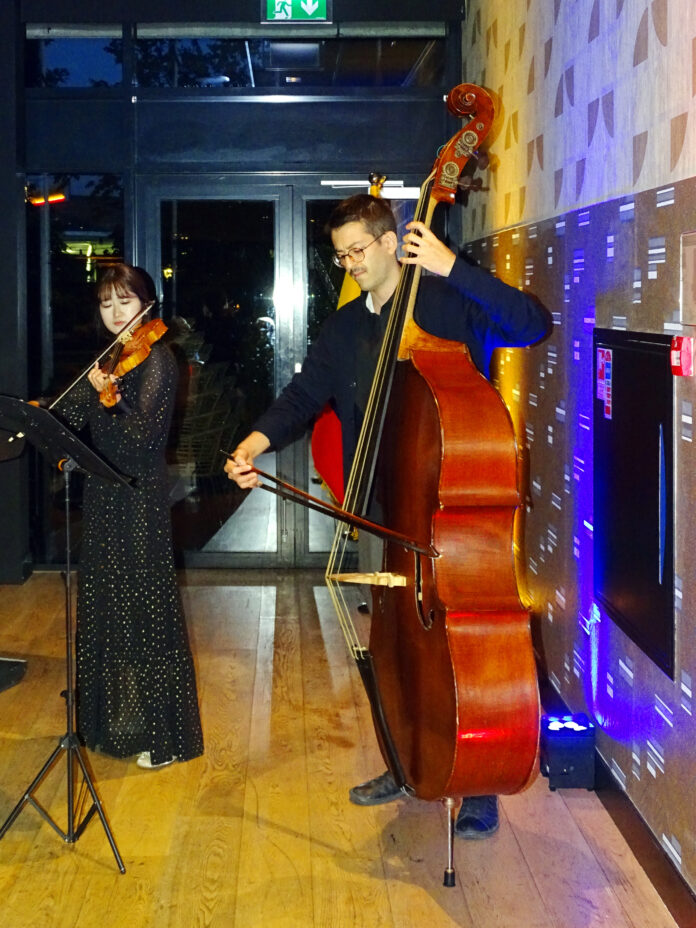 The four-course dinner, prepared by Chef Reyes and Chef Sido de Brabande from the Leonardo Royal Hotel, featured a mouth-watering selection of dishes. The appetizers included Corn with coriander sauce, Chifles (fried plantain chips) with avocado sauce, and Pork croquet with dried roasted corn sauce.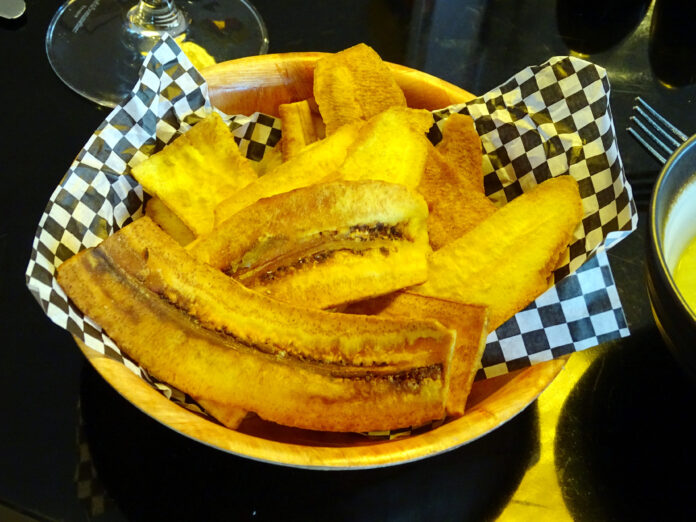 These were followed by three types of ceviche as starters: Palm hart and mango ceviche, Prawn ceviche, and Hominy ceviche. The main courses included Encocado (Fish with coconut sauce and basmati rice), Hornado (Slow-cooked pork with potato cakes, mote, and salsa), and Seco (Lamb stew with cassava and pickled red onion).
The culinary journey concluded with three exquisite desserts: Ecuadorian guava meringue with blackberry sorbet, Chocolate mousse with praline of toasted corn, and Pumpkin compote with cheese, all accompanied by Ecuadorian wines from Dos Hemisferios vineyard, including Armonia Rosé and Armonia Red. The dinner culminated with a sip of Ecuadorian-origin coffee by Illimani Coffee.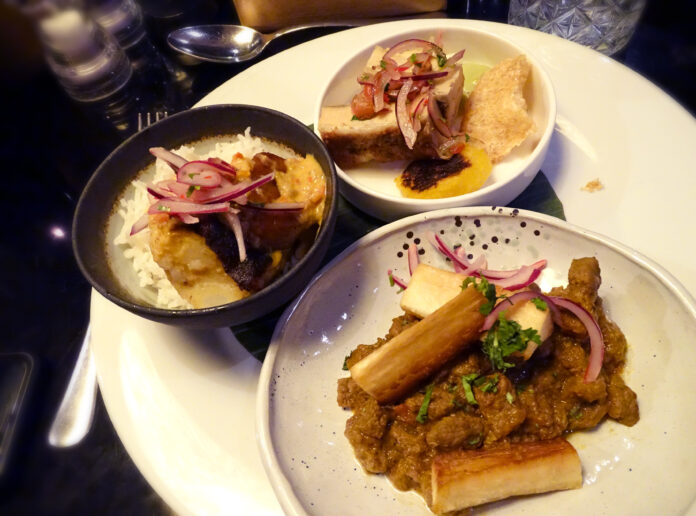 The highlight of the evening was the raffle, offering two tickets for a trip from Amsterdam to Quito via Air Europa, which stops over in Madrid. Other prizes included wine from Dos Hemisferios vineyard and an Ecuadorian handmade toquilla straw hat.
The winners were overjoyed, also all those who had the privilege of experiencing the flavors of Ecuador over the course of these three days—a taste of happiness, a taste of Ecuador.