By Roy Lie Atjam
The Charge d' affaires of the Bolivarian Republic of Venezuela, Mr. Wilhen Neomar Diaz Lara, has recently left the Netherlands after serving for 10 years to return to his Ministry of Foreign Affairs in Caracas. Throughout his tenure, Mr. Diaz Lara demonstrated unwavering loyalty and dedication to his duties, even during challenging times. Despite facing adversity, he remained steadfast and resolute in his representation of his beloved country, Venezuela. 
Diplomat Magazine held a private farewell ceremony dedicated tohim at the Leonardo Royal Hotel on September 22, 2023 and awarded Diaz Lara a Certificate of Merit for his outstanding achievements and remarkable efforts strengthening friendship and diplomatic bilateral ties with the Netherlands for nearly a decade.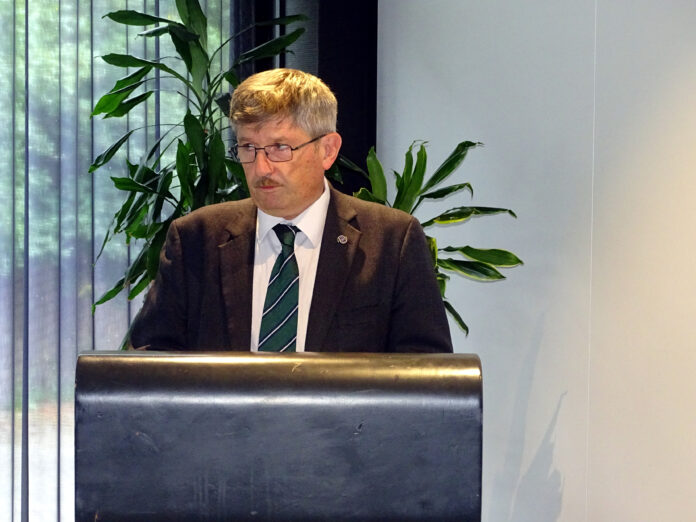 The ceremony was attended by Ambassadors, colleagues, friends, the diaspora, and other well-wishers. The sequence of the Merit Ceremony involved introducing the Certificate of Merit.
"Over the course of his 10 years of dedicated service, Mr. Diaz Lara has played a key role in promoting strategic diplomatic engagement and fostering a strong, enduring friendship between these two nations. He has also worked tirelessly to support international organizations and the Venezuelan community. We express our gratitude for his invaluable support to the Diplomatic Corps and the media."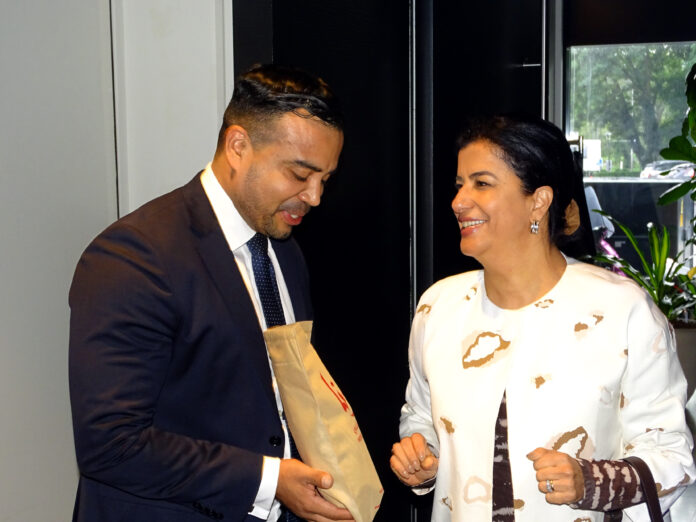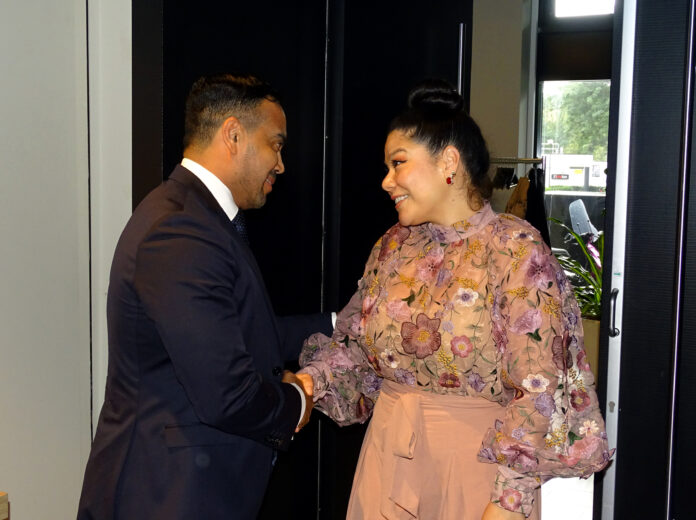 The national anthems of Venezuela and the Netherlands were played before inviting Mr. Wilhen Neomar Diaz Lara to stand near the Venezuelan flag. H.E. Mr. Antonio Polosa, the Chief of Mission for IOM, delivered a speech thanking Wilhem. A quote from his speech is provided below.
" I am honored to speak to you today about our friend and colleague, Wilhen Nehomar Diaz Lara, who has been awarded a Certificate of Merit for his exceptional and lengthy service in various areas. His professionalism and dedication have greatly improved the relationship between Venezuela and the Netherlands.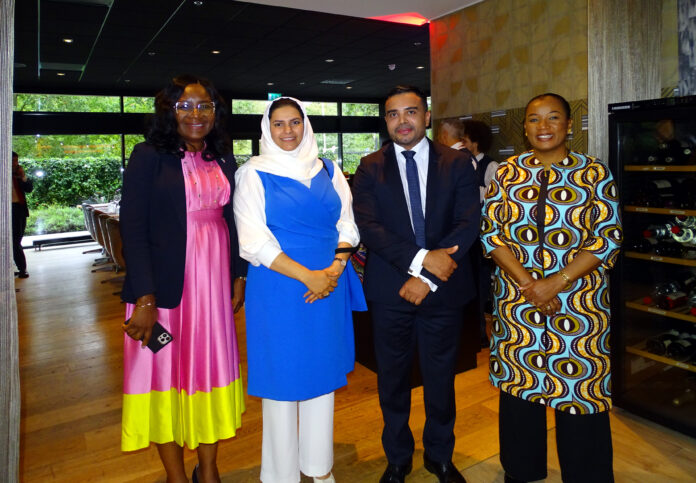 Wilhen never neglected to promote strategic diplomatic engagements and strengthen friendly relations with many diplomatic representatives in the Netherlands.
As for International Organizations, he contributed consistently by interacting with most of those institutions, including mine (IOM), with a high level of professional support and a distinctly human touch!
Worth mentioning, Wilhen also acted for a long period of time as an Alternate Representative of the Bolivarian Republic of Venezuela to the OPCW and more recently as an Alternate Representative Assembly States Party of the Permanent Mission for Multilateral Affairs of the Bolivarian Republic of Venezuela to the International Criminal Court.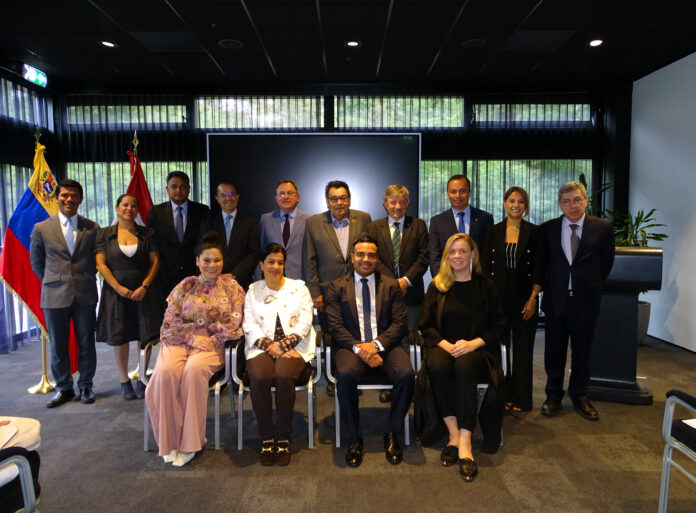 I have known Wilhen since my arrival here in The Hague to assume my duties as Chief of Mission (COM) of the International Organization for Migration – IOM Mission in The Netherlands 5 years ago. In fact, he was one of the first fellow diplomats I met in late 2018. What started as a regular professional interaction soon developed into a friendship, as often happens in our hectic and convulsive diplomatic life of "professional migrants".
In my capacity as Chief of Mission of IOM in the Netherlands, we deal with irregular migrants in difficult, vulnerable situations on a weekly basis. On some occasions, it happened that there were also Venezuelan nationals in such a situation, and I can only express my utmost admiration for the competent professionalism and caring humanity showed by Wilhen, seeking the best possible option for the migrant safe and dignified return, sometimes including family members.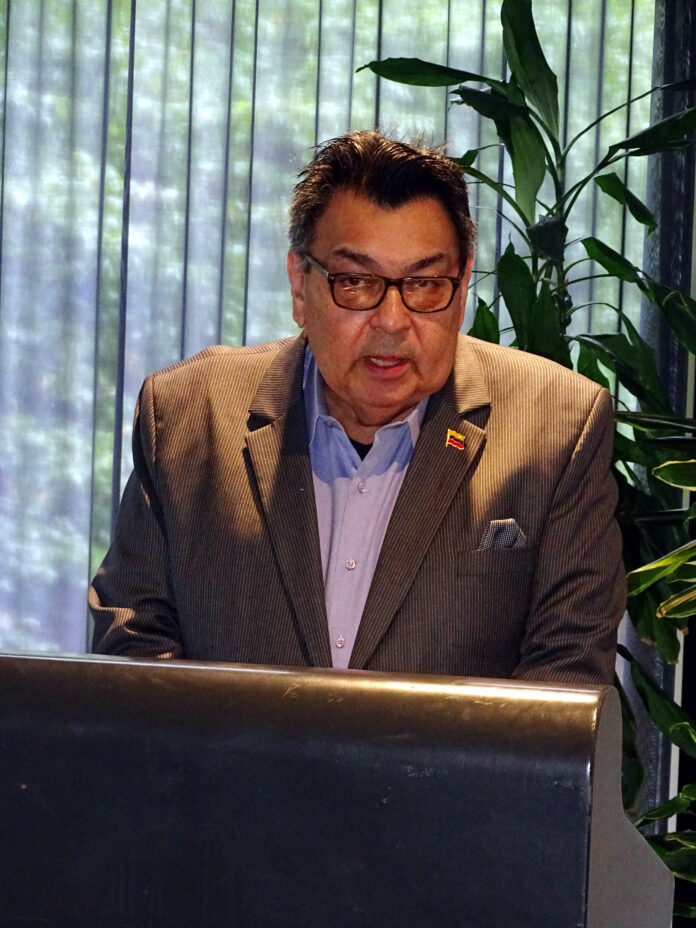 It is no wonder Wilhen is so much valued and appreciated among the Venezuelan community in the Netherlands. You leave many friends behind, but rest assured many will continue to be your friends, and so will I!
While saddened by his departure, allow me to conclude these humble remarks by wishing our dear friend Wilhen all the best in life and a successful career continuation in any capacity assigned to him"
The next speaker at the ceremony was H.E. Ambassador Mr. Calixto Ortega Rios, the Permanent Representative of Venezuela to the OPCW. He praised and thanked Wilhen for his ten-year service, he also took the opportunity to talk about Venezuela to the audience.
Dr. Mayelinne De Lara, Publisher of Diplomat Magazine, presented Mr. Wilhen Neomar Diaz Lara with a Certificate of Merit and a colourful bouquet of flowers.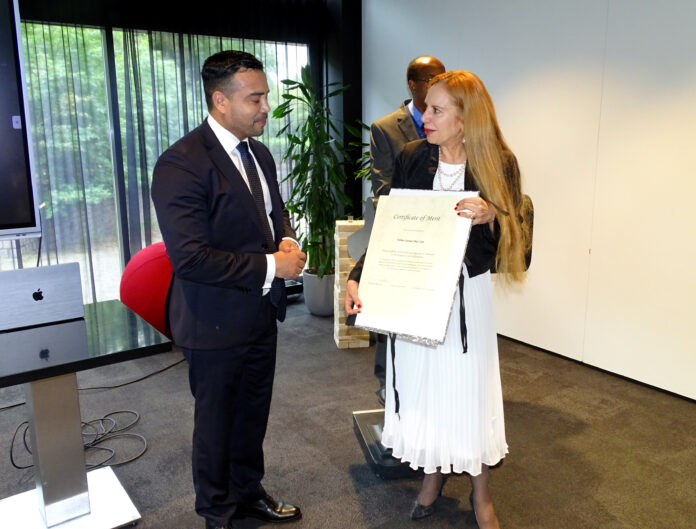 Mr. Wilhelm expressed his words of thanks. His complete speech now follows.
" Allow me a few words of gratitude to all those present who during these almost 10 years of exercising my diplomatic career in this destination, I will always keep the pleasant memories.
Always thanks to the Director of Diplomat Magazine, Mayelinne de Lara and to your team as well.
Dear Antonio, thank you for your noble and appreciated words and for all the professional support you have given us to resolve situations and also for your friendship.
I have had the honour of representing my country in the Kingdom of the Netherlands, from which I have had good and pleasant moments. Our bilateral relations, which are more than 100 years old, characterize a high level of importance, with the Kingdom being our European neighbor just a few kilometers from the islands of Aruba, Curaçao and Bonaire, whose strategic importance of cooperation is indispensable.
Our Peace Diplomacy has been, and I am sure it will continue to be, our cornerstone of our daily work.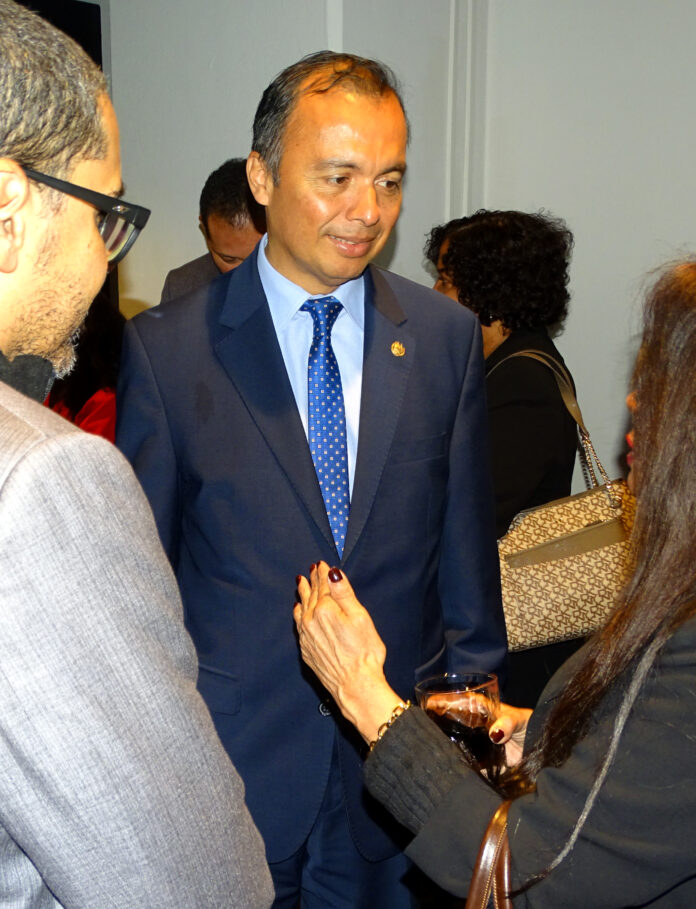 During my (long) stay in the Embassy of Venezuela in The Hague we have always maintained the exercise of our functions in accordance with our great pillar of operation, respect for International Law in its breadth, emphasizing the Vienna Convention on Diplomatic Relations and the Vienna Convention on Consular Relations.
With great pride I can mention that we have managed to optimize our Consular function for the attention of our citizens, which is the greatest wealth of my country.
Our current Office, which moved in 2014, has also been in operation for almost 10 years. The natural closeness with our population has increased to levels that had not previously been seen, providing facilities that allow Venezuelans to feel at home when they visit us.
Today we continue to focus on strengthening relationships by offering energy and environmentally friendly solutions through the development of cooperation and the promotion of gas projects and environmentally friendly raw materials.
Venezuela has considerably increased its exports of hydrobiological products, cocoa and rum, among other items to the Netherlands. The Netherlands is an important partner and we are very happy to have contributed to these relationships.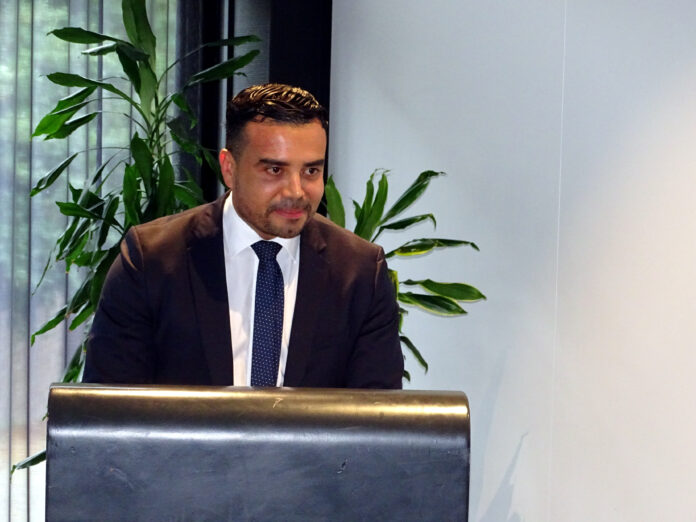 I want to say, dear friends,
Next Monday, I will conclude a professional stage of experiences and knowledge as part of the long road that remains to be traveled. Thank you very much for your splendid and I would love to maintain contacts with many of you and meet in the future in this small diplomatic world."
The solemn yet vivacious Ceremony of Merit for Wilhen Neomar Diaz Lara concluded with a photo session and reception, including the cutting of a cake with Venezuelan colours.
Wilhen Neomar Diaz Lara has departed the Netherlands, he has nevertheless left indelible footprints!