By Suljuk Mustansar Tarar
An exhibition on the art and life of Frida Kahlo at the Drents Museum in Assen, Netherlands, took me back to Lahore, my hometown. I had seen Frida's work in New York, but the show in Drents Museum introduced me to Frida's multiple personalities and to that human being trying to keep her head up in the middle of a collapsing physical building.
It showed Frida's zest for life, creativity, attention to detail in the design of dresses, corsets and shoes, a carefully constructed personality, symbols of self-love, losses, frustrations and global connections in the first half of the 20th century, love for men and women, breaking norms still unthinkable for many.
While touring Drents Museum, Frida became real. She reminded me of Amrita Shergil, the pre-independence bohemian artist who spent her final months in Lahore. Amrita is sometimes compared to Kahlo. The more she looked at the works of the two great artists, the more they seemed to me to be twins in two different corners of the world.
Growing up in a historic city like Lahore has its advantages; one is able to follow in the footsteps of those who lived there. In the Raj era and for a long time after independence, The Mall was an artistic, academic and literary center. Shergil lived right next to The Mall, at 23 Ganga Ram Mansion.
The last time I visited the place in June 2022, I sensed that Amrita was still in her studio, finishing one last painting. Kahlo spent much of his life in the Blue House, built by his father, Guillermo, a German who came to Mexico from Hungary after the death of his first wife and married the indigenous Matilde Calderón.
Amrita was born in Budapest in 1913, to a Hungarian mother and aristocratic Sikh father, and died young, at 28 years old. Frida Kahlo was born shortly before, in 1907, in Mexico City. Although Frida survived Amrita by two decades, she also died young, at 47. She left behind 200 paintings and sketches, including 55 self-portraits, and kept a diary with details that opened a window into her life. Amrita's known works are 143. Initially she focused on nudes. Also self-portraits. Her work was mostly figurative. She wrote letters and articles explaining her work, because she understood the importance of clarifying it. Frida did it through her diaries and consciously built an image of her.
Frida suffered polio at the age of six and a devastating car accident at the age of 18. Despite her disabilities, her immense love for drawing can be seen in one of the photographs in the exhibition where she is in bed with an easel and a mirror especially placed on the roof that allowed her to work. Frida's personality is a key part of Mexican soft power and culture.
Amrita's father, Sardar Umrao Singh Majithia, was a scholar interested in philosophy, religion and photography. Frida's father was also dedicated to photography. Amrita's mother, Marie Antionette, was a musician and opera singer. Sardar married Marie Antionette after the death of his first wife. Sardar Majithia decided to return to the subcontinent in 1921. Here Amrita found his love for painting. She was taught by the British Hal Bevan-Petman. Shergil left India for Paris from 1929 to 1934 to study at the Ecole des Beaux.
At the Grand Salon in Paris her painting The Young Women won a prize and she became an associate of the Salon at the age of 18. She is sometimes described as a post-impressionist and one of the subcontinent's first modern painters. Frida used Aztec and then Hindu mythology in her work. Frida's work is full of symbolism from her roots, her life and her travels. Amrita, while she remained in the subcontinent, was able to identify with the land of her father. Her work depicts melancholic and lonely local female characters.
They called Kahlo a surrealist. That she "painted her own reality and not dreams." Her work seems surreal with strange stories of a woman lying in blood, fluttering animals and dreamlike images. The two Fridas and The wounded table. They were exhibited in one of the first surrealism exhibitions in Mexico. Frida was a communist, but she led a privileged life with Diego Rivera. Amrita's artistic concerns or empathy for the natives can also be seen in her privileged life experiences. Amrita was an elitist prodigy, but she struggled toward the end of her life by marrying her Hungarian cousin, Dr. Victor Egan, who failed in his medical practice. That was a period of creative dryness and marital problems for Amrita. They both decided to move to Lahore in 1941.
Amrita held her first solo exhibition in Lahore in November 1937. It showed 33 works and was organized by Dr. Charles Fabri, a Hungarian Indologist and noted art critic working for the Civil and Military Gazette. It was during this visit that Amrita saw the Lahore Museum and visited Harappa. This exposure likely led to her decision to move there.
Frida held her first major exhibition in 1938 at the Julien Levy Gallery in NY. Her unfulfilled desire to be his mother is reflected in several of her works, including The Henry Ford Hospital (1932). Kahlo died of pulmonary embolism; she suspected suicide. Shergil seemed to have avoided her motherhood; an abortion could have caused her premature death two months after arriving in Lahore. Frida became known to the world in the early 80s with a growing interest in feminism and decolonization, and even more so in this century. Amrita remained well-known in the artistic circles of the subcontinent, but she received much more attention towards the end of the last century and into this one.
With their mixed heritage and international exposure, both Amrita Shergil and Frida Kahlo invoked their "otherness." Kahlo wore the Mexican tehuana and Shergil adopted the sari as a South Asian dress. Both Frida and Amrita have been posthumously re-explored and reinterpreted.
About the Author: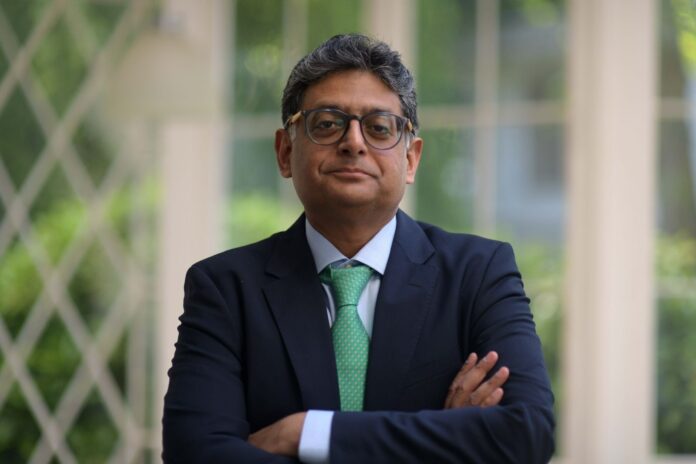 Suljuk Mustansar Tarar – is a career diplomat and the Ambassador of the Islamic Republic of Pakistan to the Kingdom of the Netherlands. He also writes about contemporary art and architecture. His book All That Art, on Pakistani art & architecture was published in 2021. Ambassador Tarar can be followed on Instagram @suljuktarar & X @suljuk.