The allure of Ukraine's history and culture is a tapestry woven from countless threads, each representing a unique facet of the nation's identity. On Tuesday, 14th November 2023, at 20.00 hours, you're invited to join us for the second lecture of our season at the Warenar Theatre in The Hague, where Rosamund Bartlett, a distinguished writer, lecturer, and cultural historian, will unravel the intricate narrative of Ukraine's past and present. In a world where understanding and appreciating diverse cultures is more crucial than ever, this lecture promises to be an enlightening journey through the heart of Ukraine.
A Multifaceted Ukrainian Story
Rosamund Bartlett's lecture, "The Culture and History of Ukraine," serves as a window into the multifaceted world of Ukraine. Through her insightful presentation, she will guide us through the shared culture that binds Ukraine's diverse people together. From the sacred art and architecture of Kyiv, which was inherited from Byzantium and carries centuries of history within its walls, to the rich legacy of the Cossacks, a pivotal group in Ukraine's history, we will gain a deeper understanding of Ukraine's cultural richness.
Bartlett's exploration extends to Ukraine's treasury of poetry, painting, and song. Ukraine has a long history of producing artistic gems, and this lecture will showcase the country's profound artistic heritage.
Folk Culture: The Heart of Ukraine
One of the most captivating aspects of Ukraine's cultural narrative is its folk culture. Bartlett will delve into the vital role played by folk traditions in Ukraine's journey towards independence. From the captivating "red icons" painted on glass to the country's remarkable embroidery tradition, we will discover the surprising influence of these folk arts on avant-garde art. It's an opportunity to understand how seemingly simple and traditional practices have had a profound impact on the evolution of art and culture in Ukraine.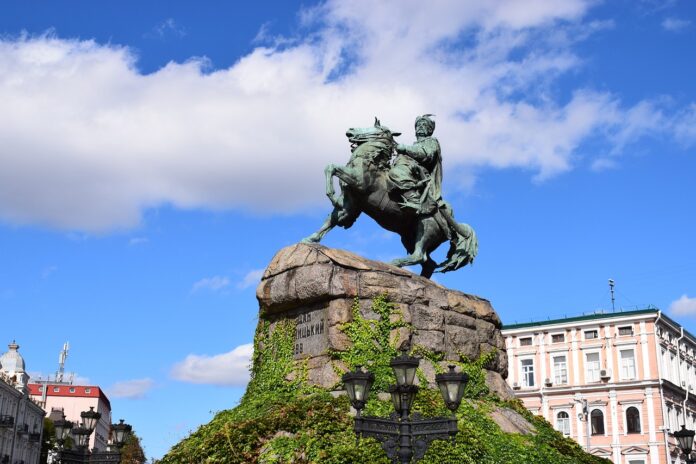 Meet Rosamund Bartlett
Rosamund Bartlett, is no stranger to cultural history. She has a distinguished background as a writer, lecturer, and translator. Her work spans across various art forms and historical periods. She earned her doctorate at Oxford University and has authored several books, including biographies of literary giants like Chekhov and Tolstoy. Bartlett's knowledge extends to the influence of Wagner in Russia, and she is currently working on a history of the Russian avant-garde.
Her translation of "Anna Karenina" for Oxford World's Classics garnered acclaim in 2014. Bartlett's expertise extends to art, music, and literature, and her contributions have graced esteemed publications such as The Daily Telegraph and Apollo. She has received commissions from renowned institutions like the Royal Opera House, Tate UK, and the Salzburg Festival. Her captivating lectures have taken her to venues ranging from the V&A and the National Theatre in London to the Art Gallery of New South Wales in Sydney. She is a regular contributor to Proms events and opera broadcasts on the BBC.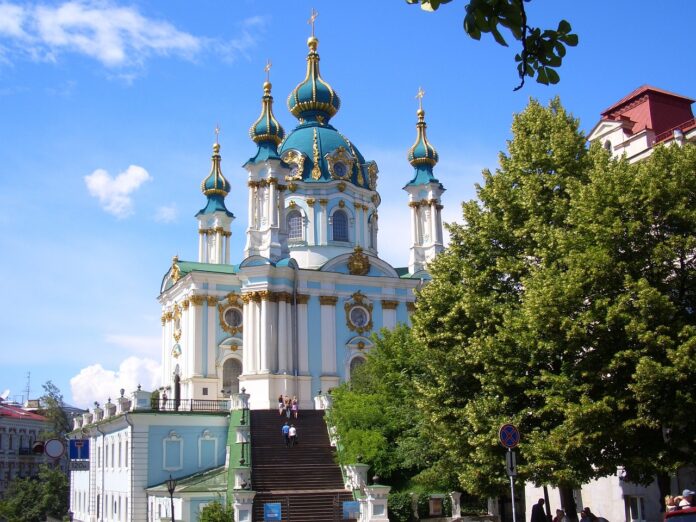 How to Attend
To attend this enlightening lecture in person at the Cultural Centrum Theatre Warenaar or via the Zoom stream, please register on our website: The Arts Society The Hague. Please note that registration is required before Monday, 13th November, 2023.
The lecture will commence at 20.00 hrs on Tuesday, 14th November. For non-members, the guest fee for this lecture is Euros 15.
If you're interested in becoming a member, the fee for the entire season, which includes eight lectures and various other cultural activities, is 75 Euros for an individual and 140 Euros for a couple. A half-year membership is available for 37.50 Euros and 70 Euros for a couple, with students enjoying a half-price discount.
Don't miss this opportunity to embark on a cultural journey into the heart of Ukraine, guided by the expertise of Rosamund Bartlett. We look forward to welcoming you to the Warenar Theatre for an unforgettable evening celebrating Ukraine's rich history and culture.