On Thursday January 22nd, the 1st Cuban Diplomats Meet & Greet was hosted by His Excellency, Fermín Gabriel Quiñones Sánchez, Ambassador of the Republic of Cuba and his distinguished spouse.
It was organized at Carlton Ambassador Hotel in collaboration with Diplomat Magazine and Diplomatic Card. The event attracted head of diplomatic missions, dignitaries and distinguished guests. Cuba's most authentic delicacies were offered to the attendees that enjoyed Cuban canapes and a welcome drink with the renowned Cuban Mojito.
For  full photo-album on this magnificent event please click here: https://www.flickr.com/photos/121611753@N07/sets/72157650036368068/
This Diplomats Meet & Greet was one of the most successful since Diplomat Magazine introduced this exclusive diplomatic project in August, 2013 at Carlton Ambassador Hotel in The Hague. The Embassy of Cuba screened images and sounds of its culture with selected tourist attractions. It is expected that thanks to the strategies and promotional efforts of the Embassy of Cuba, bilateral trade and tourism with the Netherlands will increase in the next coming years.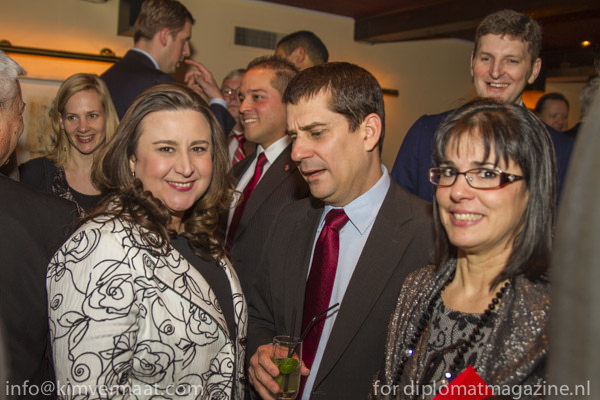 Each January 1st, the Cuban people celebrate their Anniversary of its historical Revolution of 1959, a date of great significance to achieve its independence. Freedom started in Cuba in October 10th, 1868 against 400 years of colonialism.
Cuba's Revolution paved the way to a complete sovereignty  and independence. One shall bear in mind that on January 8th, 1959, just a week after the popular victory, Fidel Castro expressed "I think this is the time for our history, tyranny has been overthrown, our joy is immense, although a lot remain to be done…"   Few years later, Cuba was able to achieve positive results in terms of health system, education, social security, cultural and general development.