Azerbaijan is famous as a country with carpet culture for many thousand years. Azerbaijani carpets can be found in the exhibitions of the Hermitage in Saint Petersburg, the Victoria and Albert Museum in London, Metropolitan Museum in New York, the Louvre in Paris and even in the Vatican. This alone testifies to the uniqueness of Azerbaijani carpet art.
For centuries, Azerbaijan remained as one of the trendsetters for carpets, thanks to the choice of wool, natural dyes, the skills of the weavers, the flavour and colouring of carpets.
The quality and artistic properties of Azerbaijani carpets were highly praised by foreigners. The historian and art critic, P.R.J.Ford noted that "the real birthplace of Caucasian carpets is Azerbaijan and the skills and ideas of Azerbaijani weavers are felt throughout the Caucasus".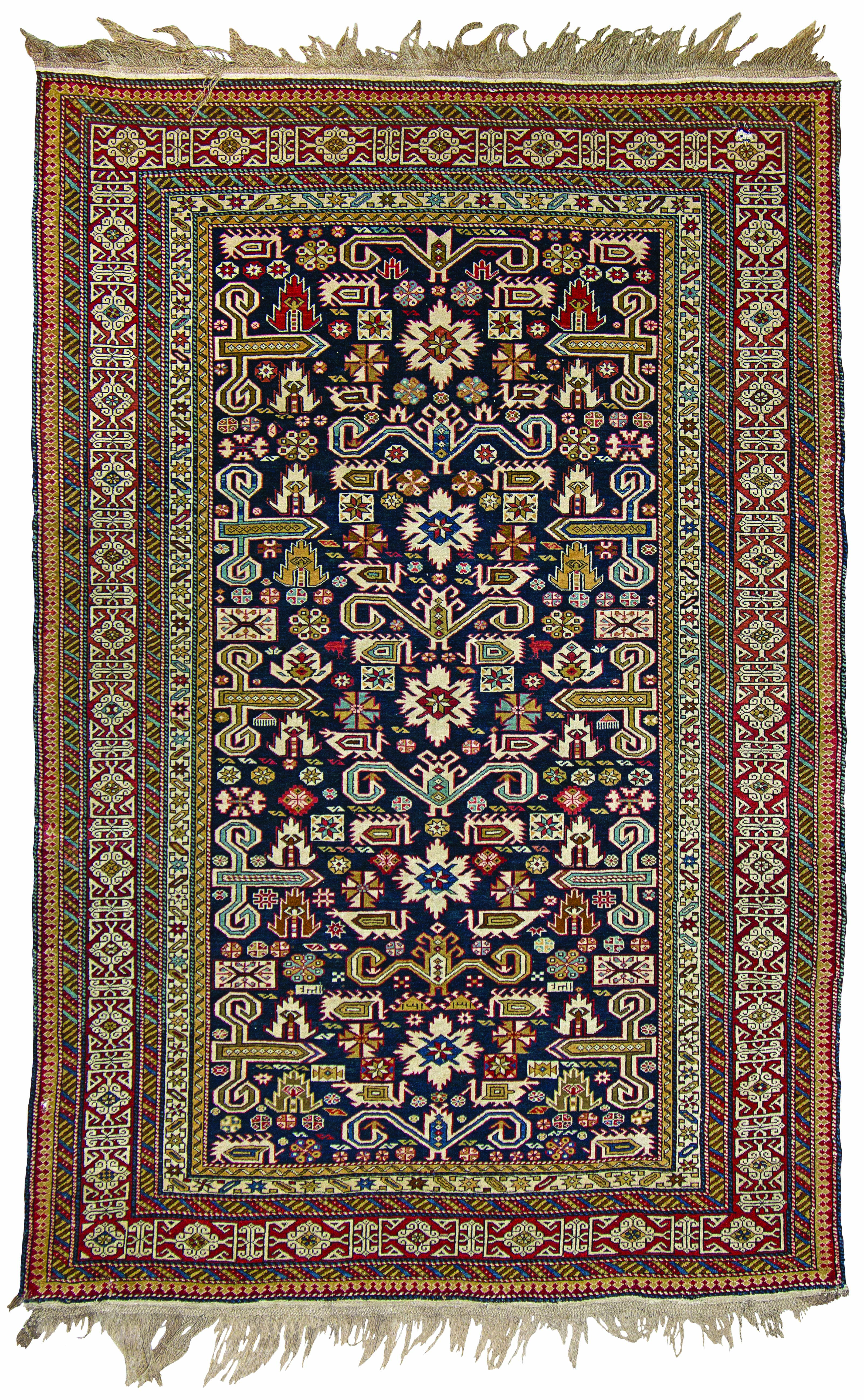 In Azerbaijan, carpet has been a part of everyday life. They are woven and used in almost every Azerbaijani house. Due to this, throughout the centuries, variety of techniques of carpet weaving and dying, patterns and ornaments have emerged. Nowadays, carpet schools from Ganja-Gazakh, Guba-Shirvan, Tabriz and Karabakh regions exist.
Azerbaijan produces almost all types of carpets and rugs existing in the world: wool, silk, gold and silver threads, pile and pileless and etc. The distinguishing feature is the high density of nodes, which is why the "lifespan" of Azerbaijani carpet is from 300 to 500 years.
Azerbaijani carpet is a symbol of luxury, gentility and refined taste. You can get acquainted with Azerbaijani carpets in Azerbaijan National Carpet Museum (also shaped as a carpet), which hosts more than 15.000 Azerbaijani carpets.
UNESCO has appreciated the unique value of works of Azerbaijani carpet artists. In 2010, the traditional art of Azerbaijani carpet weaving was included on the Representative List of the Intangible Cultural Heritage of Humanity.