H.E. Ms. Carolina Olarte Bácares is the newly appointed Ambassador of the Republic of Colombia to the Kingdom of the Netherlands. She presented her credentials to His Majesty King Willem-Alexander on January 25, 2023. She is coming to The Hague with decades of experience in law.
Ms. Olarte Bácares' extensive path in international law began with a Bachelor of Laws, which she attained from The Pontifical Xavierian University in Bogota in 2001. Her specialization was Public Law, International Law, and Human Rights. After graduating, Ms. Olarte Bácares briefly worked as a Legal Advisor at Alberto Preciado Asociados, but quickly resumed her studies. She completed a Master of Research in International Law in 2003, earning her degree with distinction from Robert Schuman University in France.
Over the next decade, Ms. Olarte Bácares followed an academic career in international law, investment arbitration, and business and human rights. She has taught and conducted research at various universities, including University Autónoma De Colombia (2006-2009), Sciences Po Paris (2008-2009), University of La Sabana (2013-2020), and her alma mater, The Pontifical Xavierian University (2004-2023). In addition, she has been a guest lecturer at various universities around the globe, including the University of British Columbia in Canada. In 2015, Ms. Olarte Bácares completed her PhD in International Law at University Paris 1 Panthéon-Sorbonne, receiving a degree of distinction.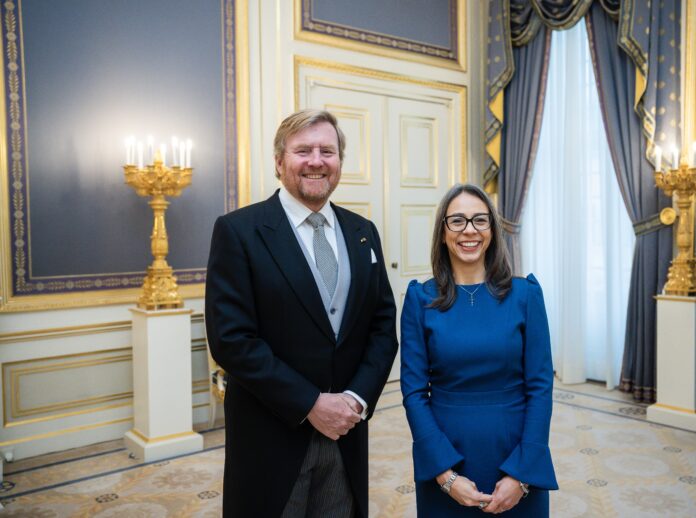 Due to Ms. Olarte Bácares' work in academia, she has published many academic papers, articles, and books. One of them is International Investment Law and Arbitration from a Latin American Perspective, which she co-wrote alongside Monebhurrun Nitish and Velasquez-Ruiz Marco.
While teaching and researching, Ms. Olarte Bácares also took up other positions from time to time. She was an Assistant Legal Advisor at the UNHCR in Bogota from 2006 to 2007, where she designed refugee protection claims. In 2016, she became a member of the editorial board of the Brazilian Journal of International Law, a role she held for seven years. In 2019, she was briefly the External Consultant for the International Bar Association, designing an International Training Program and conducting training sessions. Since 2020, Ms. Olarte Bácares has been the Dean of the School of Law at The Pontifical Xavierian University. Additionally, she is also active as an independent consultant. These are a few of her past occupations.
In between these roles, Ms. Olarte Bácares has participated in various training programs, earning certifications like a Trainer's diploma in Themis Methodology, legal argumentation, and conventionality control (2019). She currently holds multiple professional memberships, including being a member of the Society for Business Ethics, a board member of the Global Business and Human Rights Scholars Association, and a founding member of the Colombian Academy of International Law (ACCOLDI).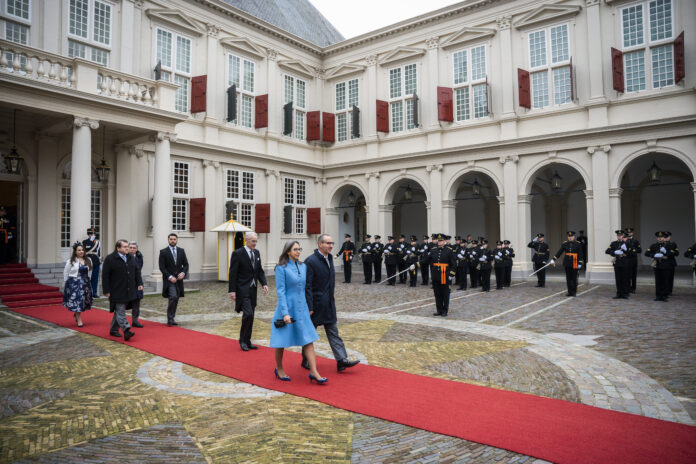 Even before coming to the Netherlands as Ambassador of Colombia, Ms. Olarte Bácares already had several ties to The Hague. She has been a Member of the National Group in the Permanent Court of Arbitration, and a Co-Agent before the International Court of Justice since 2022.
Aside from her mother tongue, Spanish, Ms. Olarte Bácares speaks many languages, which is unsurprising considering her time spent abroad. She is fluent in French, speaks English and Italian, and has some command of Portuguese.
The diplomat community in The Hague sends a warm welcome to Ambassador Olarte Bácares and wishes her all the best in this new term.