By John Dunkelgrün
On January 27th, H.E. Sr. Giorgio Novello invited fellow ambassadors, heads of international organizations, rabbis, and others to a gathering in the Pacifico Marchesini Library at the Embassy of Italy to mark the International Holocaust Remembrance Day.
The library was named after Mr. Marchesini, an embassy Employee who in July 1942 helped fifteen people from two families escape the Nazis. Sr. Novello gave an impassioned speech stressing the importance of helping your fellow human beings in their hour of need.
He then asked a handful of the invitees to speak. Mr. Libero (Bino) Marchesini told of a recent visit in Montreal to an 85-year-old survivor of the escape that his father had made possible. He was deeply touched by meeting a woman who would not have been alive but for his father's bravery.
He also spoke, as did several others, of the recent poll that indicates that for teenagers and young adults in the Netherlands, knowledge about the Holocaust is sketchy, and 23% even deny that it has even happened or consider it way exaggerated. That this is happening while after decades of peace, a totally unexpected war is raging in Europe, is startling and dangerous. Lessons unlearned.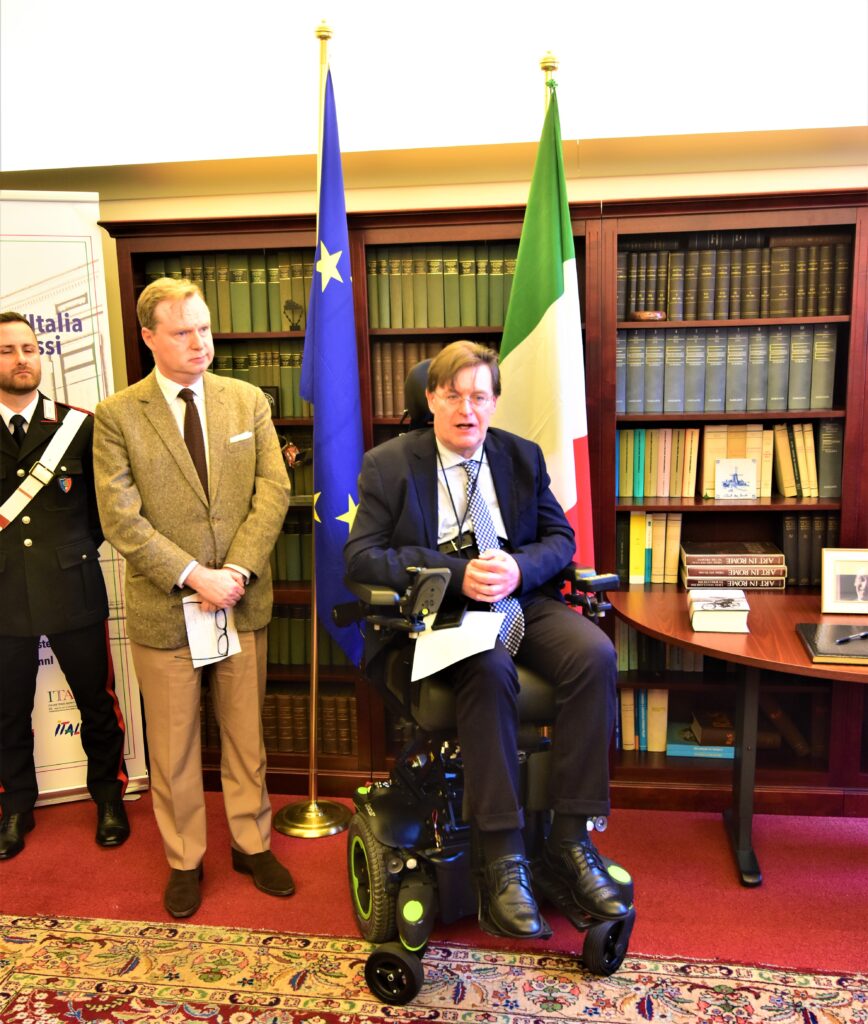 The ambassadors of Canada and Colombia, H.E. Ms. Lisa Helfand and H.E. Ms. Carolina Olarte Bácares, both grandchildren of Holocaust survivors, testified with barely controlled tears, that without people with compassion and bravery, similar to that shown by Mr. Marchesini, they would not have been there.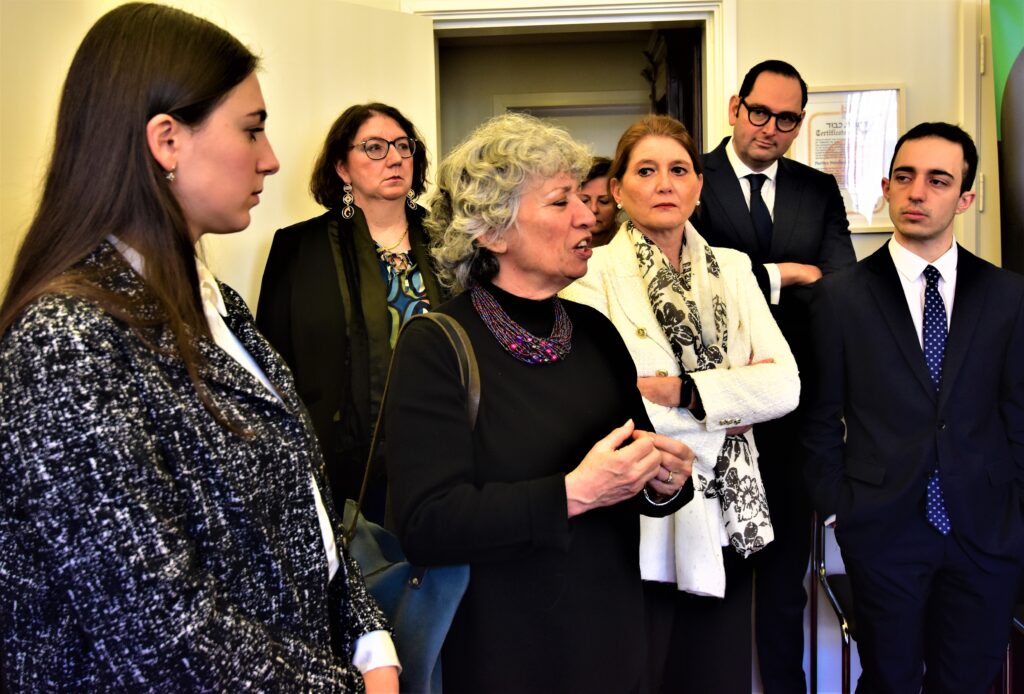 To conclude Sr. Novello took the opportunity to introduce more than half a dozen new members of his diplomatic staff.
He announced that the importance of keeping the memory of the Holocaust alive was such, that the Embassy of Italy would make this ceremony an annual occurrence.