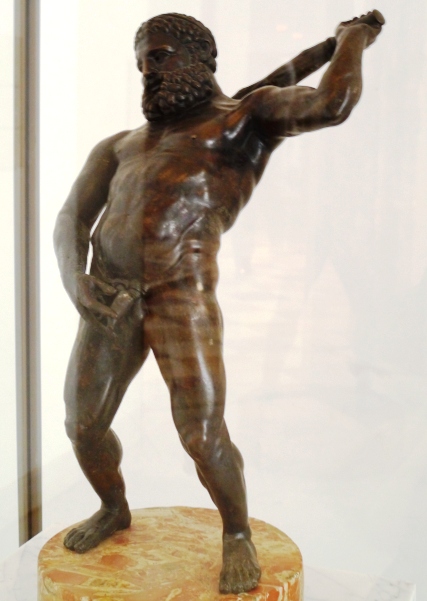 Power and splendor of glorious exhibition in Carthage National Museum of Antiquities.
On November 27 opens in the Museum of Antiquities in Leiden 'Carthage', a unique exhibition about one of the most legendary port cities of antiquity. To admire over 250 archaeological pieces from including leading Tunisian museums, the Louvre and the British Museum.
The impressive marble and bronze sculptures, colorful mosaics, exquisite jewelery and valuables turned up evidence of the archaeological wealth of this once rich and powerful city on the coast of present-day Tunisia. It is the first time it shows a large exhibition on Carthage in the Netherlands.
Carthage – exhibition in Leiden
The exhibition 'Carthago' brings the ancient Carthaginian objects together in a backdrop of images of the ancient city and the characteristic round port. Historical and mythical personages as Queen Dido and the Trojan hero Aeneas, warlord Hannibal, the Roman consul Cato, Augustus and church father Augustine take visitors along the eventful history of the city.
The story is divided into two exhibition halls, each going to one of the great flowering periods. The first room is about the founding by the Phoenicians in the ninth century BC. and the development of Carthage to rich trading town. Gods and goddesses, daily life, rituals surrounding death and the great competition with Rome are discussed here. The second room is about the destruction by the Romans (146 BC.) And the subsequent second heyday of the city, as new Roman metropolis. The exhibition runs story in this hall through Christian and Byzantine Carthage until the seventh century, and the city slowly fell into oblivion. In addition, attention is paid to the rediscovery of Carthage's ruins from the early nineteenth century, when the Museum of Antiquities itself also played a role.
In the exhibition, the museum organizes lectures, tours and courses. Also appearing a book (€ 19.95) and a magazine (€ 3.50). In the Temple Hall of the museum pictures give an impression of the history of archaeological excavations in Carthage since the nineteenth century. During the exhibition the museum admission applies to a charge of € 2.50 (v / a 18).
'Carthage' is open until 10 May 2015. More information is available at www.rmo.nl/carthago
Special thanks to the Embassy of Tunisia in the Netherlands. The exhibition is made ​​possible by the Blockbuster Fund; The Tunisian Tourist Netherlands; Tunisair (official carrier); Association Business Friends National Museum of Antiquities; AON Insurance; the Embassy of the Kingdom of the Netherlands in Tunisia; and the Ministry of Culture of Tunisia. The National Museum of Antiquities is supported by the BankGiro Lottery.
Thanks to: République Tunisienne Ministère de la Culture, Tunis; Institut National du Patrimoine, Tunis; Agence de Mise en Valeur du Patrimoine et Culturelle Promotion, Tunis; Embassy of Tunisia in the Netherlands, The Hague; Ministry of Foreign Affairs, The Hague.