By John Dunkelgrün
Sometimes perfectly ordinary events take on a special meaning. Monday, May 16th was such an occasion. The library at the new Italian Embassy was dedicated in honour of Mr. Pacifico Marchesini. Over half a year ago Mr. Marchesini was awarded the title of Righteous among the Nations by Yad Vashem. This is the highest honour the State of Israel can bestow.
In 1942 Mr. Marchesini helped 15 Jews to flee from The Hague to Antwerp, by driving them in an embassy car across the rivers that bisect the country. H.E. Ambassador Giorgio Novello was so deeply touched by that ceremony and the valour of Mr. Marchesini, that he decided to name the new library after him.
At a small ceremony in the company of an Italian parliamentary delegation, Ms. Laura Garavini, member of the Senate, Mr. Tullio Patassini, and Mr. Francesco Berti, both members of Parliament, and Mr. Giorgio Butini, head of the Italian desk at Europol, the Ambassador spoke of the people who in the darkest days provide rays of light, by helping others while putting themselves in mortal danger.
He emphasized that what Mr. Marchesini had done was more than helping fifteen people flee the Nazi's. By his deeds, he showed all of us the importance of helping one's fellow human beings. While being a local employee of the Embassy, Mr. Marchesini had shown himself to be a real diplomat.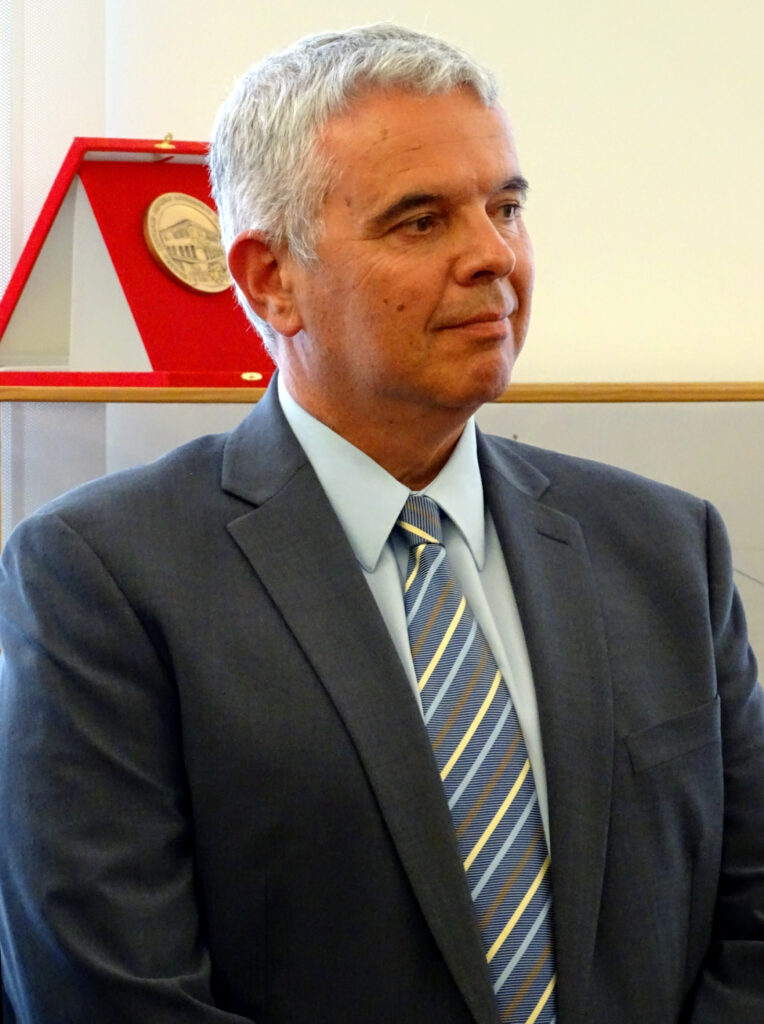 The Ambassador of Israel, H.E. Mr. Modi Moshe Ephraim, himself the son of a holocaust survivor, mentioned the importance of remembering the people who showed this kind of courage in an age when the last direct witnesses are fast disappearing. It is essential that the names of these people remain visible and encourage the new generations in the fight against discrimination.
The Dutch MP, Mr. Ulysse Ellian, who was born in Kabul to Iranian parents, said that his background made him focus in his parliamentary work on justice, law, and discrimination, and in particular on antisemitism.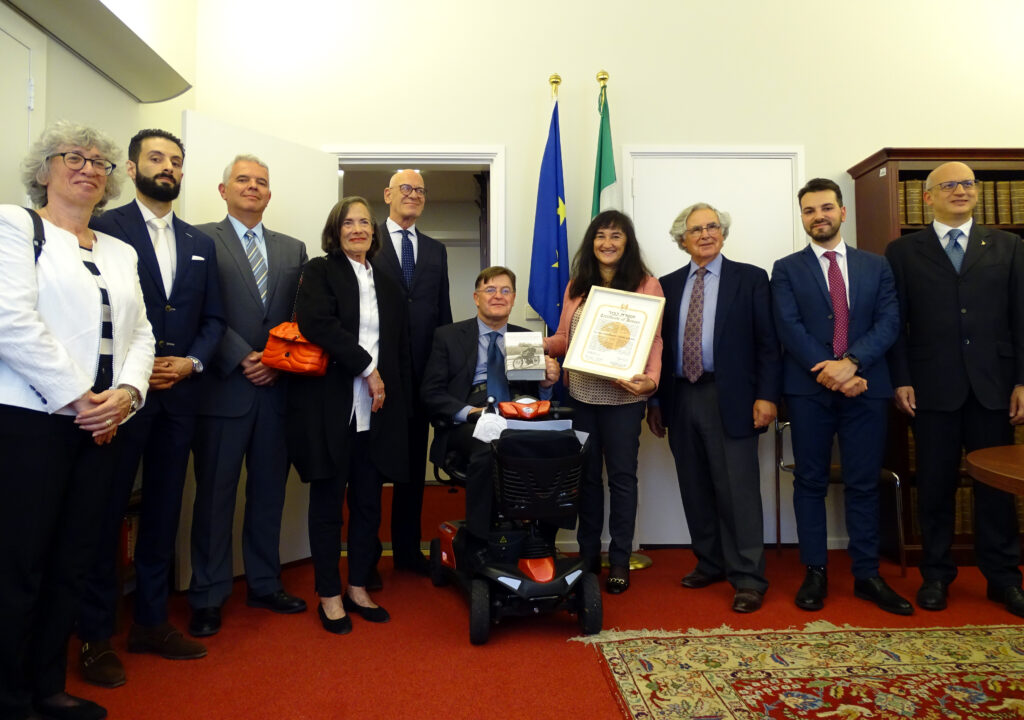 Rabbi Marianne van Praag told the story of Rabbi Hillel (110 BCE ~ 10CE !), who famously said that the essence of Judaism is "Do unto others as you would have others do unto you."
Mr. Libero (Bino) Marchesini thanked everyone, especially Ambassador Novello for this exceptional honour shown to his father.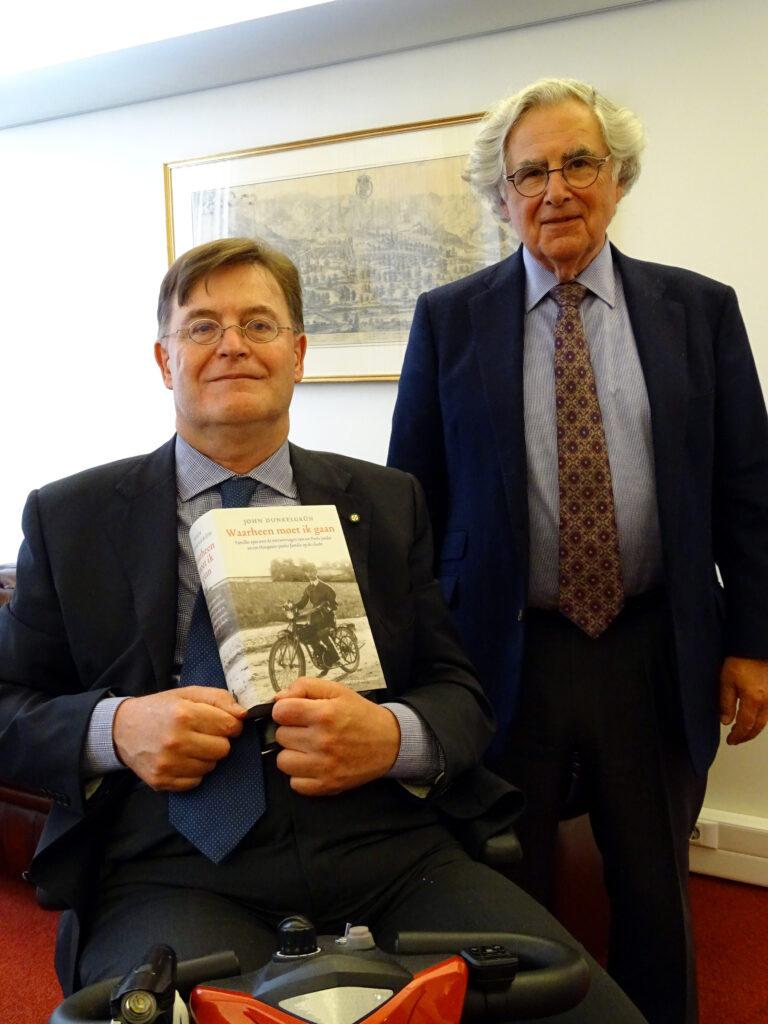 At the end of the ceremony, your correspondent presented his recent book to Ambassador Novello as his contribution to the new library. A small but important part of the book recounts the activities of Mr. Marchesini.